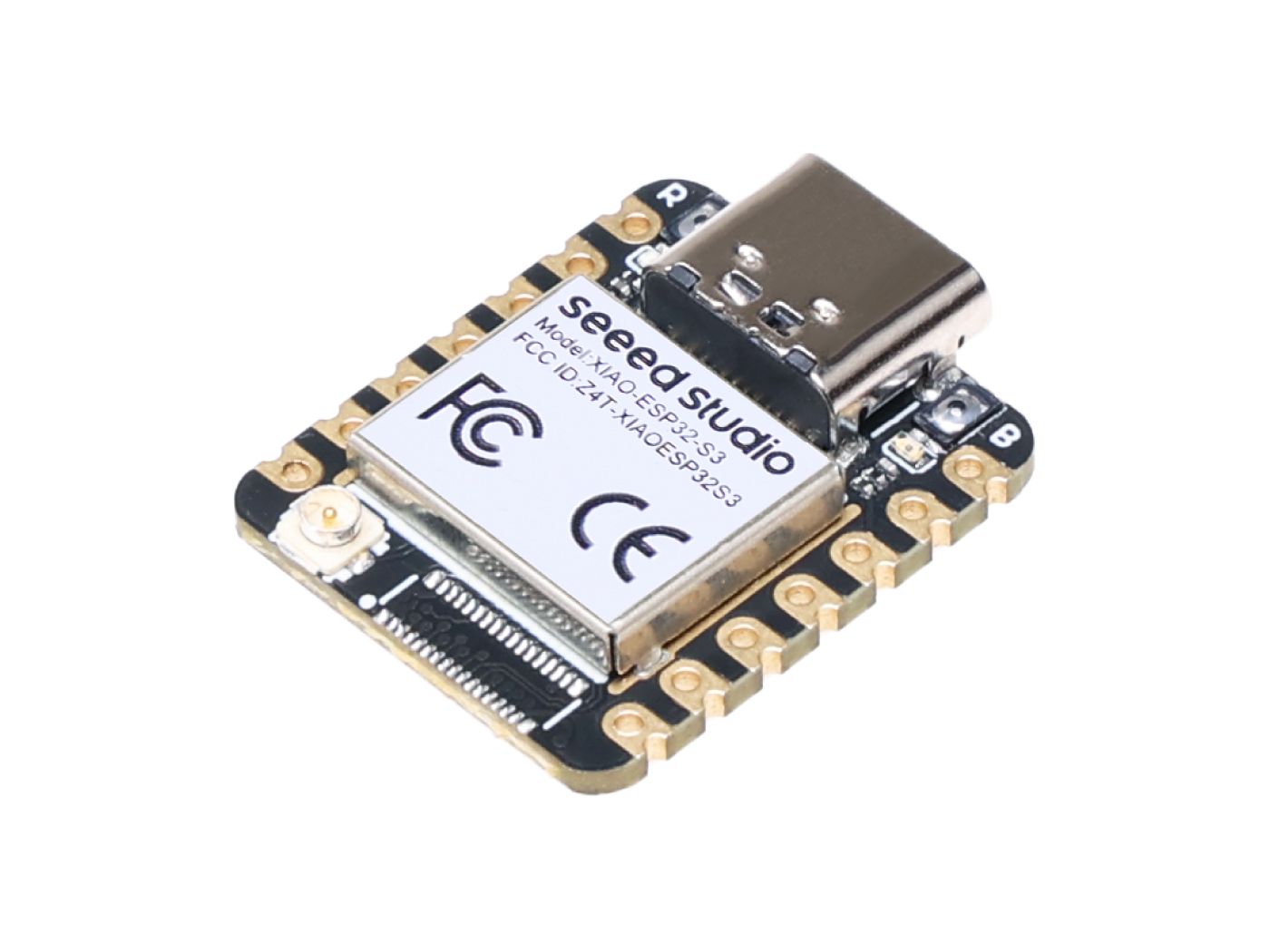 Features of the Seeed Studio XIAO ESP32S3 Development Board
The Seeed Studio XIAO Series are tiny development boards with a thumb-sized size and a comparable hardware architecture. The Seeed Studio XIAO ESP32S3 uses a 240MHz Xtensa 32-bit LX7 dual-core processor, allowing WiFi and Bluetooth 5.0 wireless connectivities, deep sleep mode with power consumption as low as 14 μA, and lithium battery charging management. It serves as the ideal option for robotics, smart homes, wireless wearable technology, and the Internet of Things. The 32-bit RISC-V-based XIAO ESP32C3 was introduced last year.
The XIAO ESP32S3 is designed to easily handle a variety of challenging multitasking assignments thanks to its powerful Xtensa 32-bit LX7 dual-core processor, 8MB PSRAM, and 8MB Flash memory.
Features
Powerful MCU Board: Include the ESP32S3 32-bit, dual-core, Xtensa CPU, mounted multiple development ports, and it also supported by Arduino/MicroPython
Outstanding RF performance: Supports 2.4GHz WiFi and BLE 5.0 dual wireless communication, and when linked to a U.FL antenna, supports remote communication of up to 100 meters.
Extensive Power Design: Lithium batteries have the ability to manage their charge, and four power consumption models are available. These models enable deep sleep mode, which has a power consumption as low as 14 μA.
Thumb-sized Compact Design: 21 x 17.5mm, adopting the traditional XIAO form factor, appropriate for applications with limited space, such as wearable devices.
Seeed Studio XIAO ESP32S3 Specifications:
Processor- ESP32-S3R8
-Xtensa LX7 dual-core, 32-bit processor running up to 240 MHz
Wireless connectivity-Complete 2.4GHz WiFi subsystem, Bluetooth 5.0, Bluetooth mesh
On-chip Memory- 8M PSRAM & 8MB Flash
Interface- 1x UART, 1x IIC, 1x IIS, 1x SPI,11x GPIO(PWM), 9x ADC, 1x User LED
Others
-1x Charge LED
-1x Reset button, 1x Boot button
Power- Input voltage (Type-C): 5V
-Input voltage (BAT): 4.2V
-Charging battery current: 50mA
Low Power Consumption Model
(Supply Power: 3.8V)
-Modem-sleep Model: ~ 25 mA
-Light-sleep Model: ~ 2mA
-Deep Sleep Model: ~ 14 μA
WiFi-Enabled Power Consumption
-Active Model: ~ 100 mA
BLE Enabled Power Consumption
-Active Model: ~ 85 mA
Dimensions- 21 x 17.5mm
Working Temperature -40°C ~ 65°C
Pinout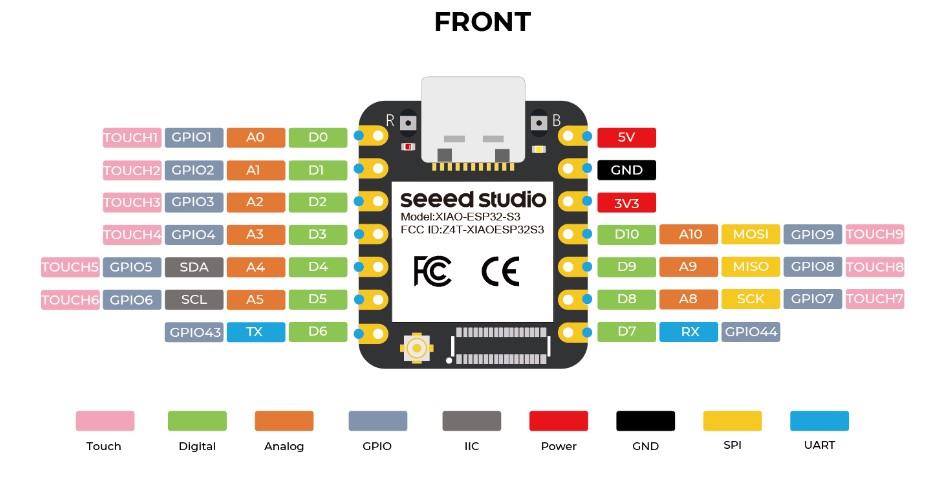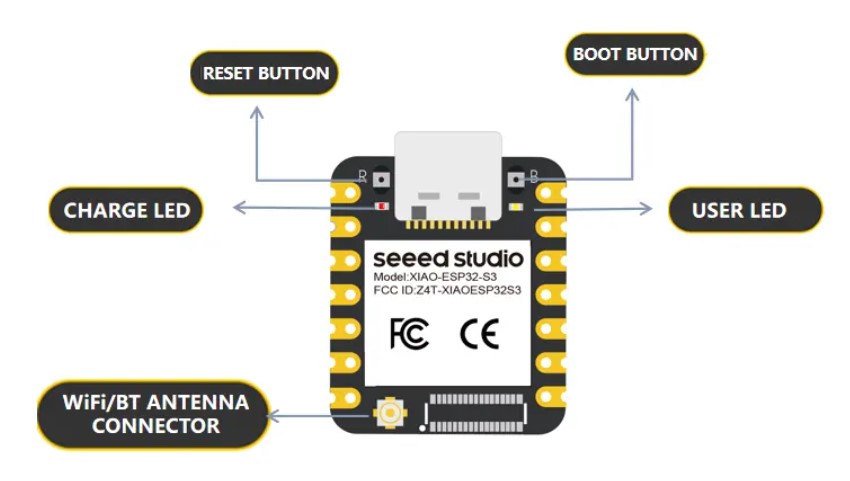 Application:
The Internet of Things, wearable devices, smart homes, robotics, health monitoring, education, Rapid prototyping, and low-power (LP) networking are just some of the fields that could benefit from its use.
Purchase Information
XIAO ESP32S3 is available for $7.49 on the product page. In addition, SeeedStudio stated that they will soon be releasing a comparable XIAO ESP32S3 model with a built-in camera and microphone.
Join 97,426 other subscribers

Archives