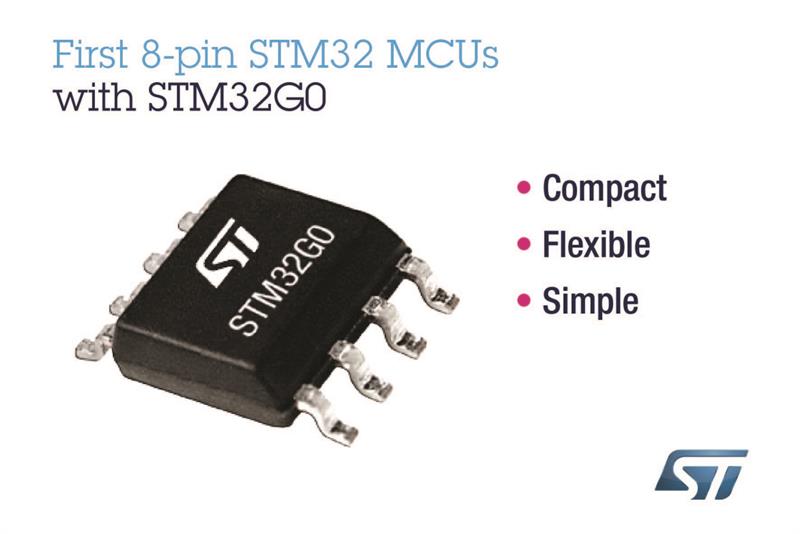 First 8-pin STM32 MCUs for smaller and more power-efficient smart objects
STM32G0 Entry-level Arm® Cortex®-M0+ MCUs
The new STM32G0 Series is not simply another Arm® Cortex®-M0+ microcontroller. It sets a new definition of what an efficient microcontroller must offer. This is all about best optimization, down to each and every detail, to offer the best value for your money and allow you to achieve your goals with the minimum BOM cost and the maximum flexibility for upgrades.
The STM32G0x0 Value line is highly competitive in traditional 8-bit and 16-bit markets and embeds an accurate internal clock allowing further cost saving. It eliminates the need to manage different architectures and the associated development overhead.
The STM32G0x1 line provides upgraded features in analog and is IoT ready with upgraded security functions. It offers a wide range of memory sizes, voltage and packages, bringing flexibility to cost-sensitive applications.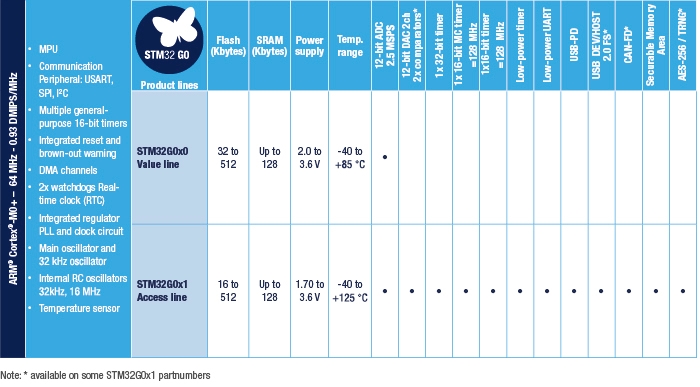 The STM32G0 Series enables the one-architecture-fits-all concept and is ready for tomorrow's needs.
Efficient, robust and simple, the STM32G0 series is available with 16 to 512 Kbytes of Flash memory in 8- to 100-pin packages, satisfying the needs of a large variety of applications and segments.
Join 97,426 other subscribers

Archives