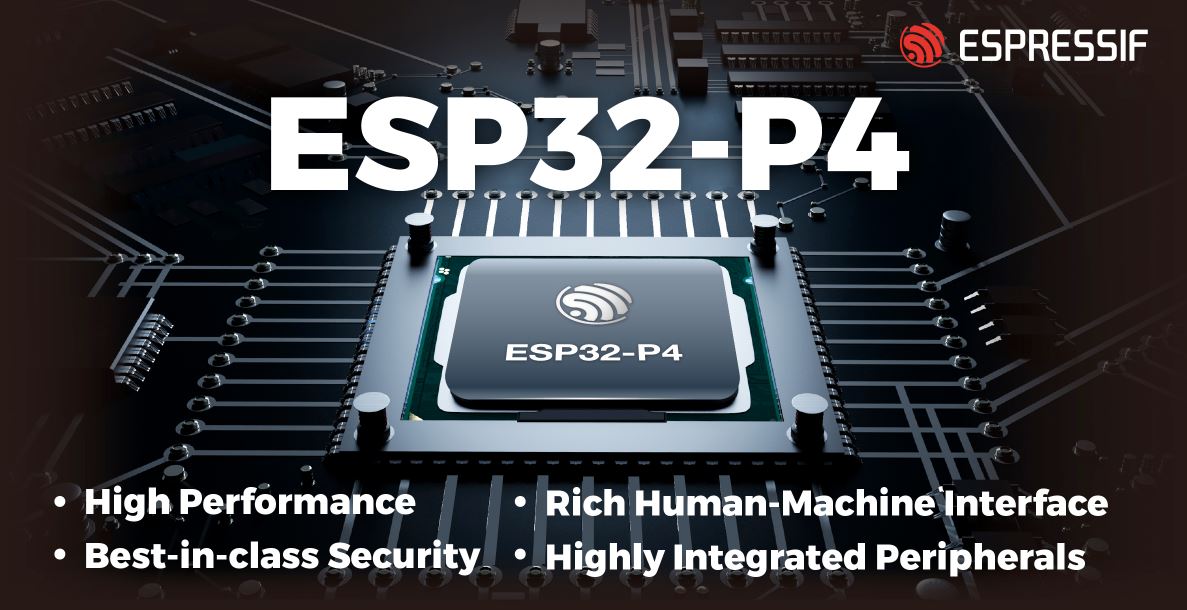 The ESP32 family of system-on-chips (SoCs) from Espressif now includes a new member. The RISC V-based ESP32-P4 has three processing cores, fifty general-purpose input/output (GPIO) pins, and a full complement of security options. Interestingly, though, the chip lacks the RF radio.
Despite having three CPU cores, Espressif set them up as a "big-little" architecture with a high-performance (dual-core) and low-power (single-core) setup, respectively. When they aren't needed, high-performance cores should be turned off.
The ESP32-P4's high-performance central processing unit (CPU) is a 400 MHz dual-core RISC-V CPU. The SRAM on the chip is 768 kilobytes in size. When paired with an external PSRAM, however, the on-chip RAM acts as a cache for the immediate area. For low latency buffer access, there are also eight kilobytes of zero-wait tightly linked memory (TCM).
One RISC-V core with up to 40 MHz of clock speed plus specialized SRAM, ROM, and peripherals make up the low-power system. It's also where the system-on-power chip's management circuitry is located (PMU). It has a touch interface, a temperature sensor, and low-speed serial interfaces as its peripherals.
The ESP32-P4's superior security is one of Espressif's main selling points. Secure boot, flash encryption, a genuinely random number generator, digital signature management, access rights, and privileged isolation are all part of the package.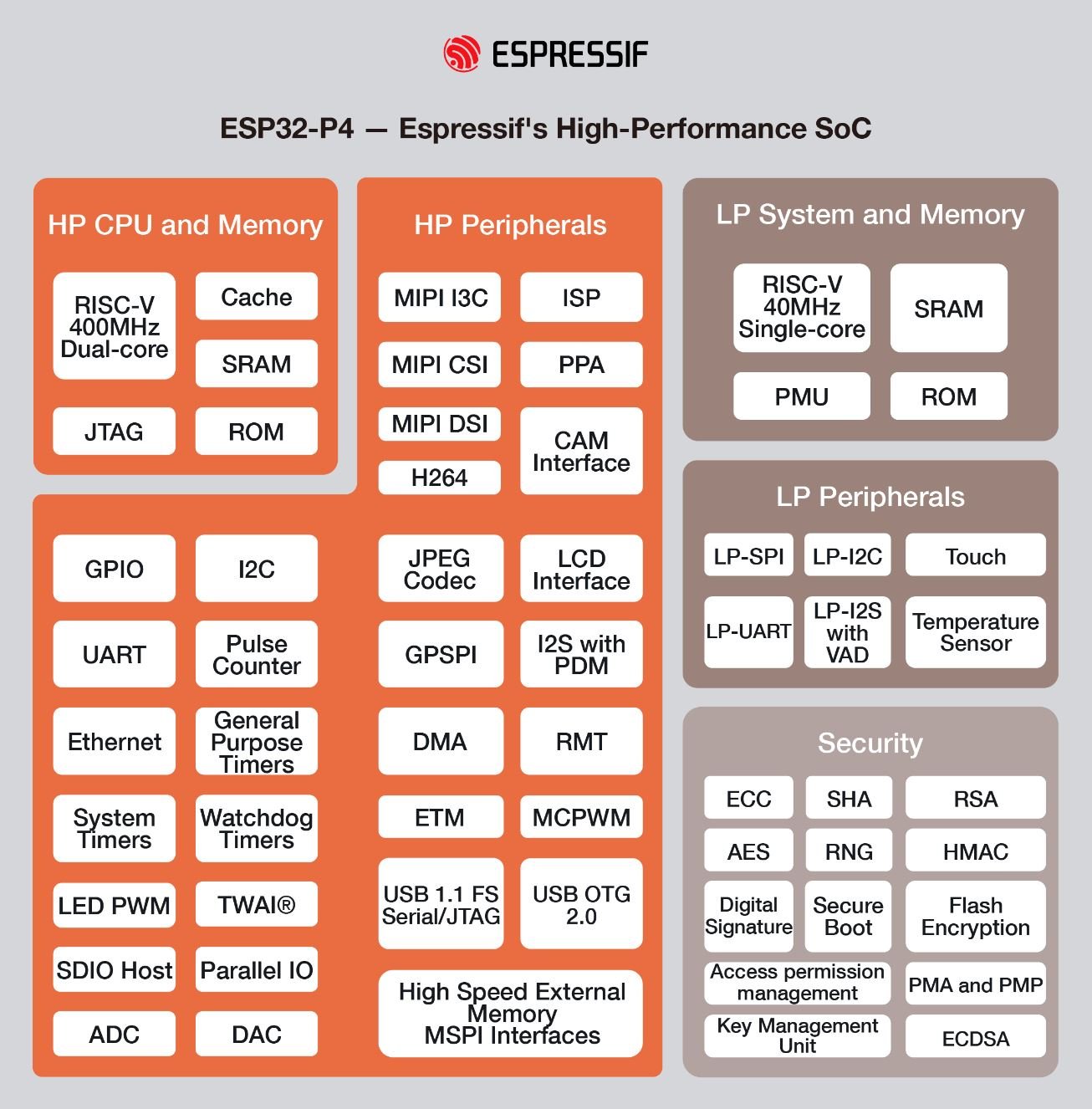 The 50 general-purpose I/O pins are the most ever included in an Espressif system-on-chip. MIPI (Camera and Display) ports, hardware accelerators for h264 and JPEG, USB, Ethernet, and many more are among the various peripherals available for high-performance CPUs. User interface options on the ESP32-P4 include capacitive touch, speech recognition, and CSI and DSI interfaces. One can use a Pixel Processing Accelerator, which is a piece of hardware, to speed up the processing of graphical displays.
The ESP32-P4 is the first member of the ESP32 series without a radio frequency (RF) transceiver of any type. Wi-Fi, Bluetooth, and other 2.4 GHz wireless technologies are not included. Instead, the ESP32-P4 can communicate with other devices in the ESP32 family using ESP-Hosted, ESP-AT, or a third-party solution, as claimed by Espressif. Wire-based Ethernet is also an option. Overall, the ESP32-P4 is made for edge computing applications that require powerful processing, a sophisticated human-machine interface, and robust security.
The Espressif-IDF will, of course, support the brand-new ESP32-P4 SoC. They promised additional ESP32-P4 details during the next three weeks, and they delivered. Please see the Espressif statement for further information.
Join 97,426 other subscribers

Archives