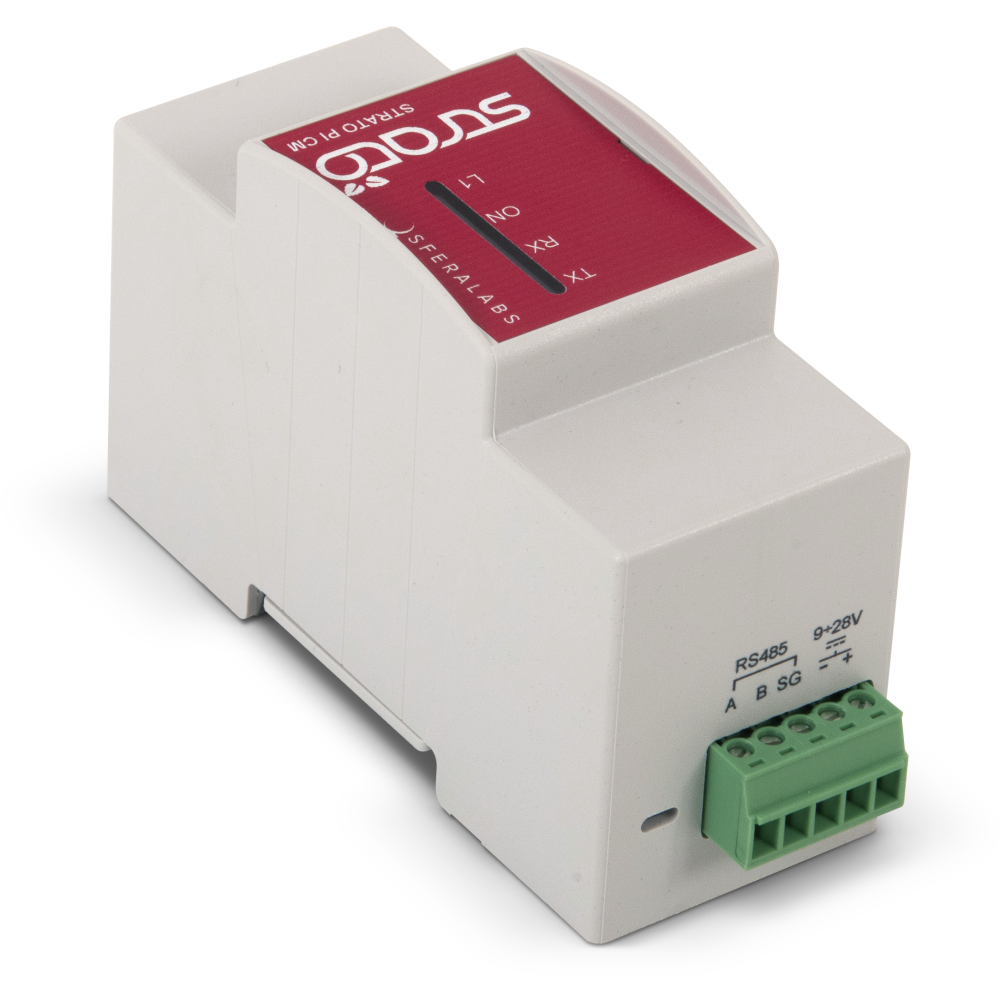 Reviewing 2 IoT modules based on Raspberry Pi CM modules by Sfera Labs
Two small Internet of Things modules from Sfera Labs that work with different Raspberry Pi computer modules have just been released. Based on the Raspberry Pi Compute Module, the Strato Pi CM Duo and the Strato Pi CM  are incredibly powerful and small industrial servers that can be used in commercial and industrial configurations where reliability and service continuity are essential requirements. It complies with the RoHS directive for hazardous substances, the low voltage and EMC CE directives, as well as the harmonized standards for electromagnetic compatibility, electrical safety, and emission. Additionally, it complies with all relevant FCC regulations and IC standards.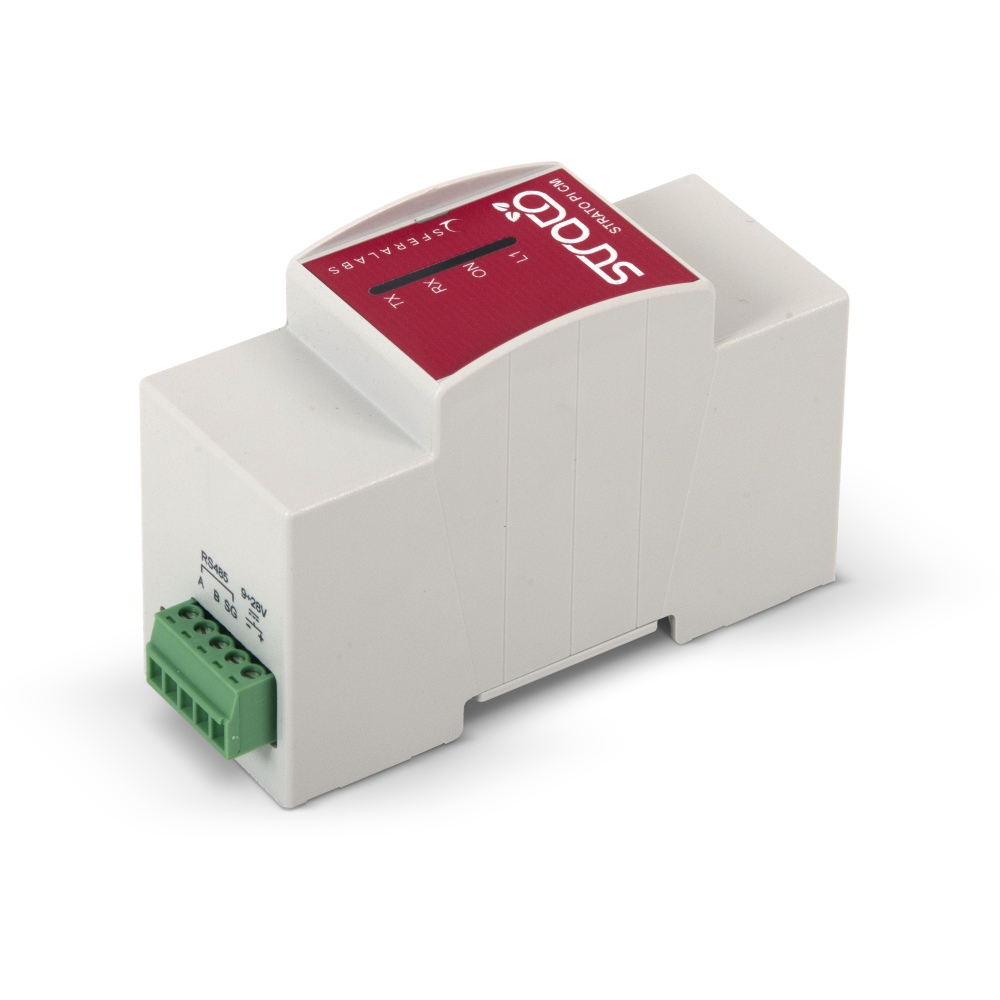 The brand-new Strato Pi CM gadgets feature an RJ45 LAN port, two SD card slots, an RS-485 interface with surge protection, and up to 32GB of eMMC storage with Raspberry Pi OS Lite already preloaded. The RPi CM 3+ Lite and 3+ with 8GB/16GB/32GB eMMC Flash storage are compatible with the Strato Pi CM Duo. Even though this model also supports the RPi CM 4S with 8GB/16GB/32GB eMMC Flash, the Strato Pi CM v3 has a very similar design. Only the Strato Pi CM Duo has dual SD card slots, which are situated close to the Ethernet connector, which is another distinction between these two new modules, as shown in the figure below.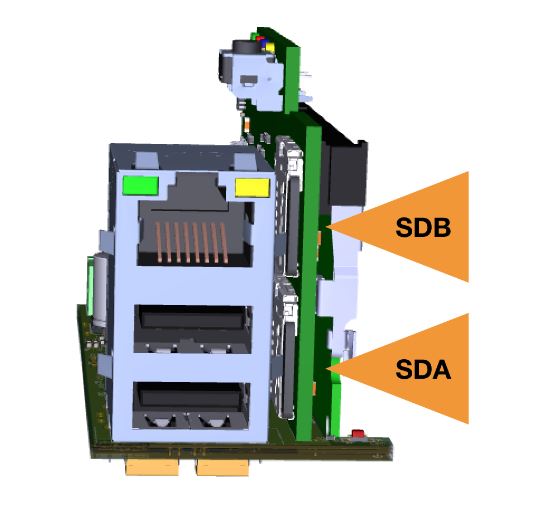 SD Card slots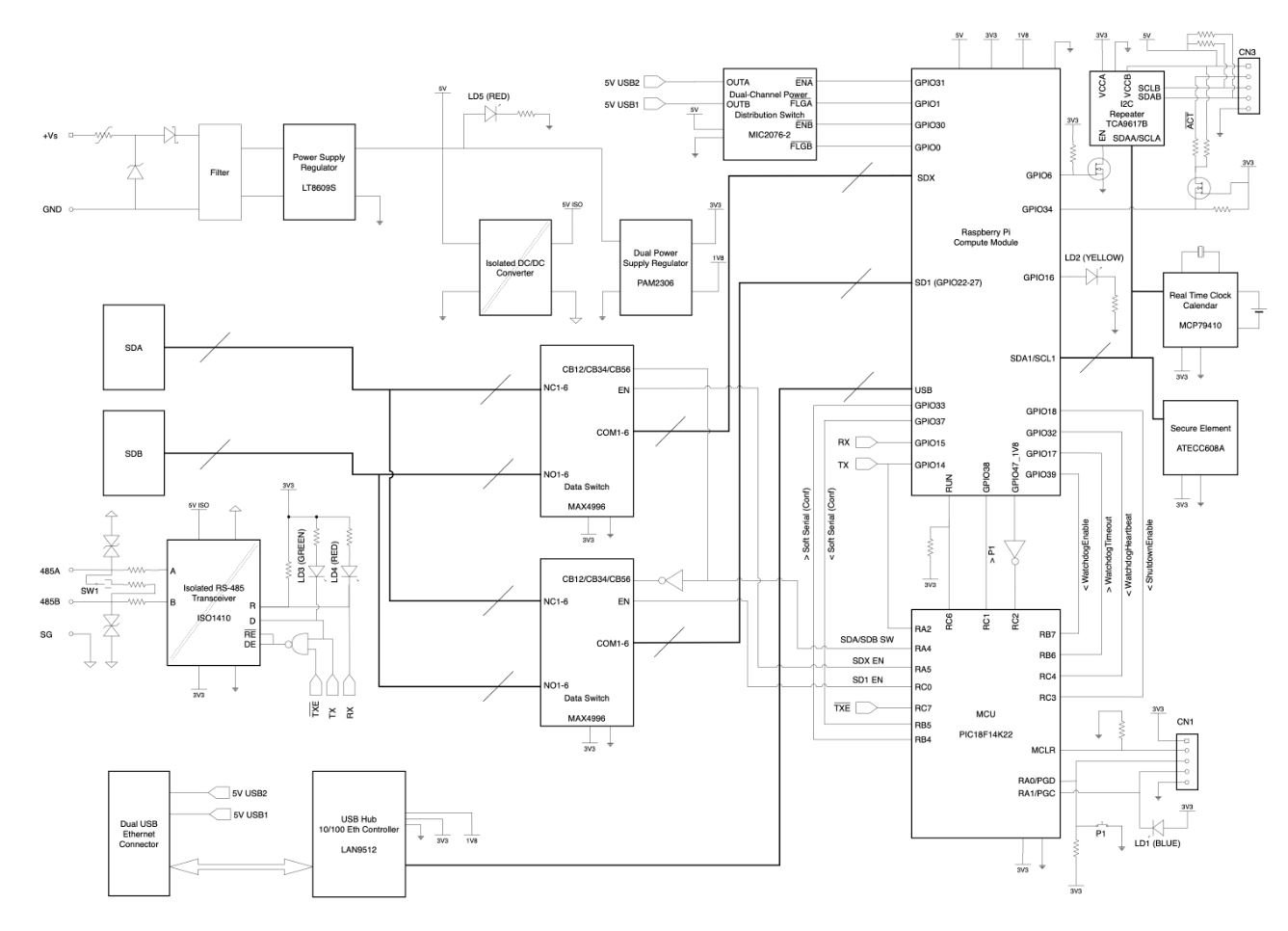 Strato Pi CM Duo Block diagram
Electrostatic discharge protection and an optoisolator are both present in the RS-485 interface shown below. The baud rate for this interface is reportedly set to 115200 by default, according to the Quick Reference manual, which can be accessed here.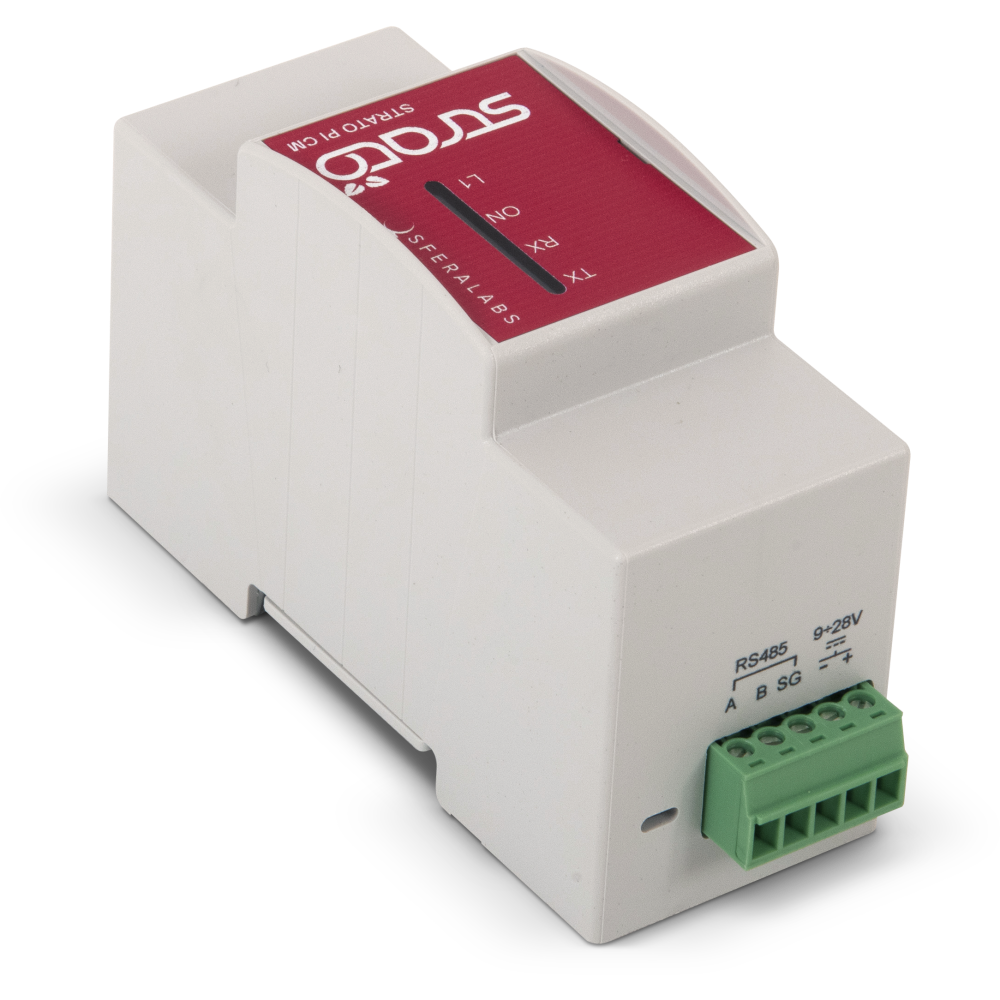 Strato Pi CM Duo RS-485 interface
A GPIO-controlled LED, a programmable push button, and a few status LEDs are among the additional features on the Strato Pi CM modules. Both modules are compliant with CE, FCC, IC, and the following electromagnetic immunity standards: EN 61000-4-2 (ESD), EN 61000-4-3 (Radiated RF Field), EN 61000-4-4 (Burst/fast transient), EN 61000-4-5 (Surge), EN 61000-4-6 (Conducted), and EN 61000-4-8 (Power frequency magnetic field).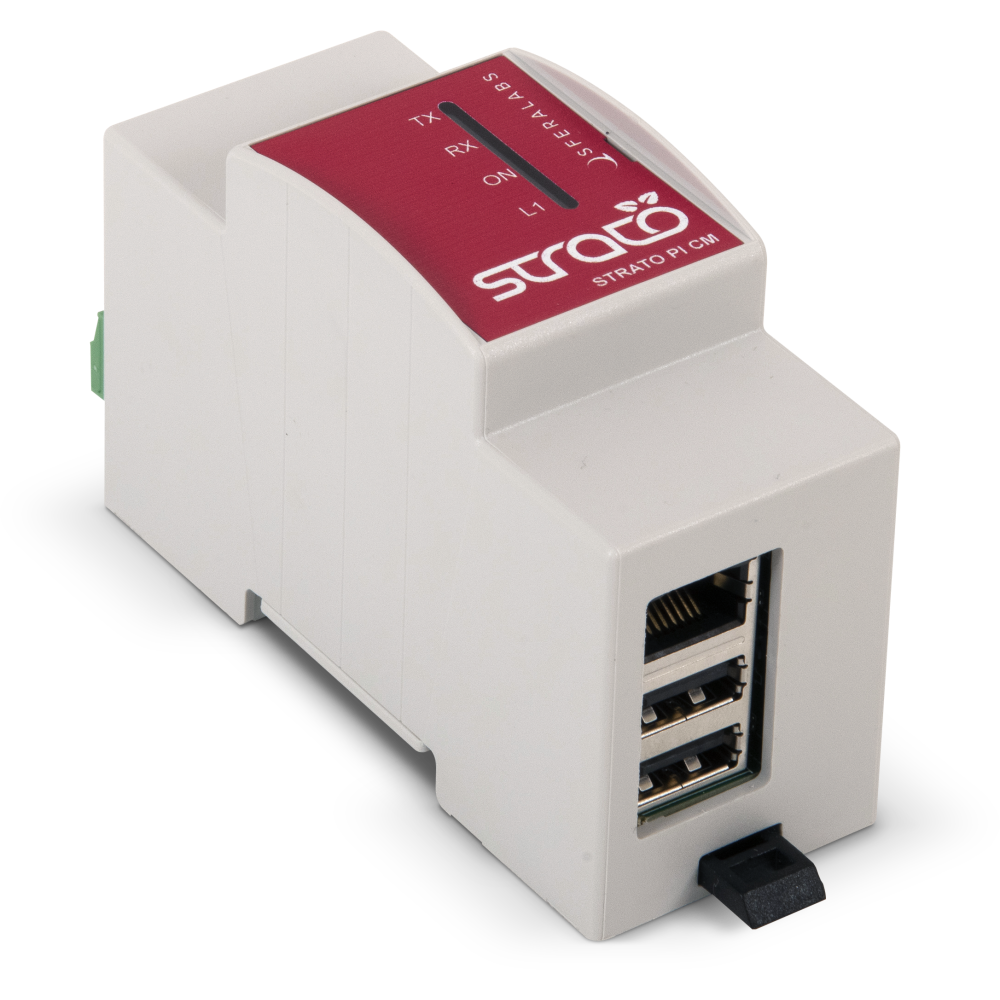 RS-485 ethernet interface
The Strato Pi firmware installation instructions are available in a GitHub repository provided by Sfera Labs.
The following list of specifications is part of the Strato Pi CM v3:
There are 2x SD Card Slots and up to 32GB of eMMC Flash storage available (Duo version only).
There is connectivity through a 10/100M Ethernet port.
It has 2x USB 2.0. (type-A).
Interfaces for input and output operate using RS-485 (Half-Duplex).
Other features include WDT and RTC with a backup battery (CR1220 or BR1220).
The security feature includes a secure element chip (Microchip ATECC608).
Power is provided by a terminal block with a 9–28 V DC fuse rated at 1.1 A resettable fuse.
Additionally, it offers protection from electrostatic discharge up to a human body model of ±15 kV and an ±8 kV contact discharge.
Furthermore, there are up to ±500 V/2 Ω 1.2/50 μs surge protection and 600 W peak pulse power capability at 10/1000 s waveform.
Operating temperatures for the CM1, CM3, and CM3+,4S range from 0°C to 50°C and 0°C to 60°C, respectively.
It weighs 160 g and has a DIN rail length of 2M.
Without any RPi Computer Modules, the Strato Pi CM Duo costs €206.00. The cost varies depending on the CM model chosen on SferaLabs.com, from €255.00 to €294.00. The Strato Pi CM v3 is similarly priced at €178.00. Furthermore, it was noted in the press release that Mouser.com sells these products.
Join 97,426 other subscribers

Archives