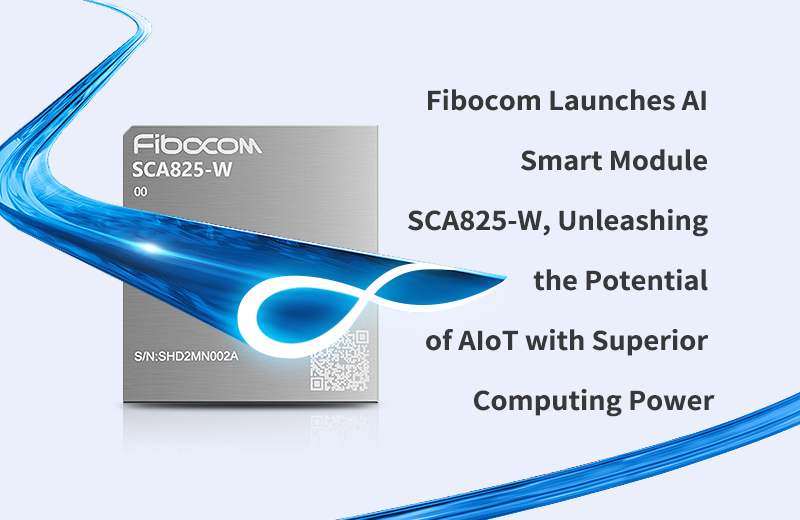 Increasing the Computing Power with AI Smart Module for AIoT Applications
With the increased amounts of data generated by IoT applications, the scope of integrating AI technologies tends to create some excellent opportunities for handling smart ecosystems. As the computing power of an IoT system decides the compatibility of implementing AI functionalities, it becomes significant to include AI-specific hardware in designing these AIoT (AI + IoT) applications. Fibocom launches a high-performance AI smart module SCA825-W offering a computing power of up to 15 TOPS dedicated to AIoT applications requiring extensive processing.
Qualcomm's QCS8250 SoC is the heart of  SCA825-W AI smart module, which makes it suitable for applications with real-time processing requirements, such as video conferencing and live streaming, cloud gaming, edge computing, robotics, drone imaging and various use cases of AR/VR. Additionally, it could be a great fit for 5G use cases due to its capability to accommodate applications with quicker data transmission and reception.
Technical Specifications of Fibocom's SCA825-W AI Smart Module
SoC: Qualcomm's flagship IoT solution QCS8250 SoC
CPU: Octa-core [email protected]+ [email protected]+ [email protected]
GPU: Adreno™ 650 GPU
Triple Display: 4K @ 60 fps Miracast DisplayPort over Type-C
Memory: 8GB LPDDR5+128GB UFS
Operating System: Android 10
"With AIoT continuously transforming every industry, high-performance AI modules will become an important pillar" as highlighted by Eden Chen, General Manager of MC Product Management at Fibocom. "The newly-launched AI smart module SCA825-W is an exceptional part of the Fibocom smart module family, which will take a big step forward in the AIoT field with technological advancements."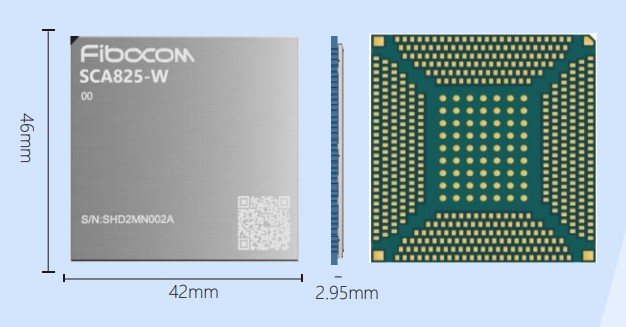 SCA825-W AI smart module comes with dynamic image processing and deep processing units for implementing AI algorithms. Furthermore, it supports up to seven cameras, triple 4K display and video encoding at up to 4K resolution at 120 fps, 8K at 30 fps (frames per second) dedicated to extensive image processing and displaying use cases.
The module has flexible wireless connectivity as it supports WiFi and Bluetooth technologies for the communication of data generated or required for AIoT applications. Talking specifically about the connectivity, SCA825-W accommodates 5G, Wi-Fi 6.0, Bluetooth 5.1 as well as 2×2 Wi-Fi MIMO multi-antenna technology. Additionally, it integrates a wide range of peripheral interfaces such as MIPI-DSI, I2S, PCIe, UART, USB, I2C, SPI, which increases the compatibility of the module for machine-to-machine applications.
You can read more about the SCA825-W AI smart module on the official product page of Fibocom.
Join 97,426 other subscribers

Archives