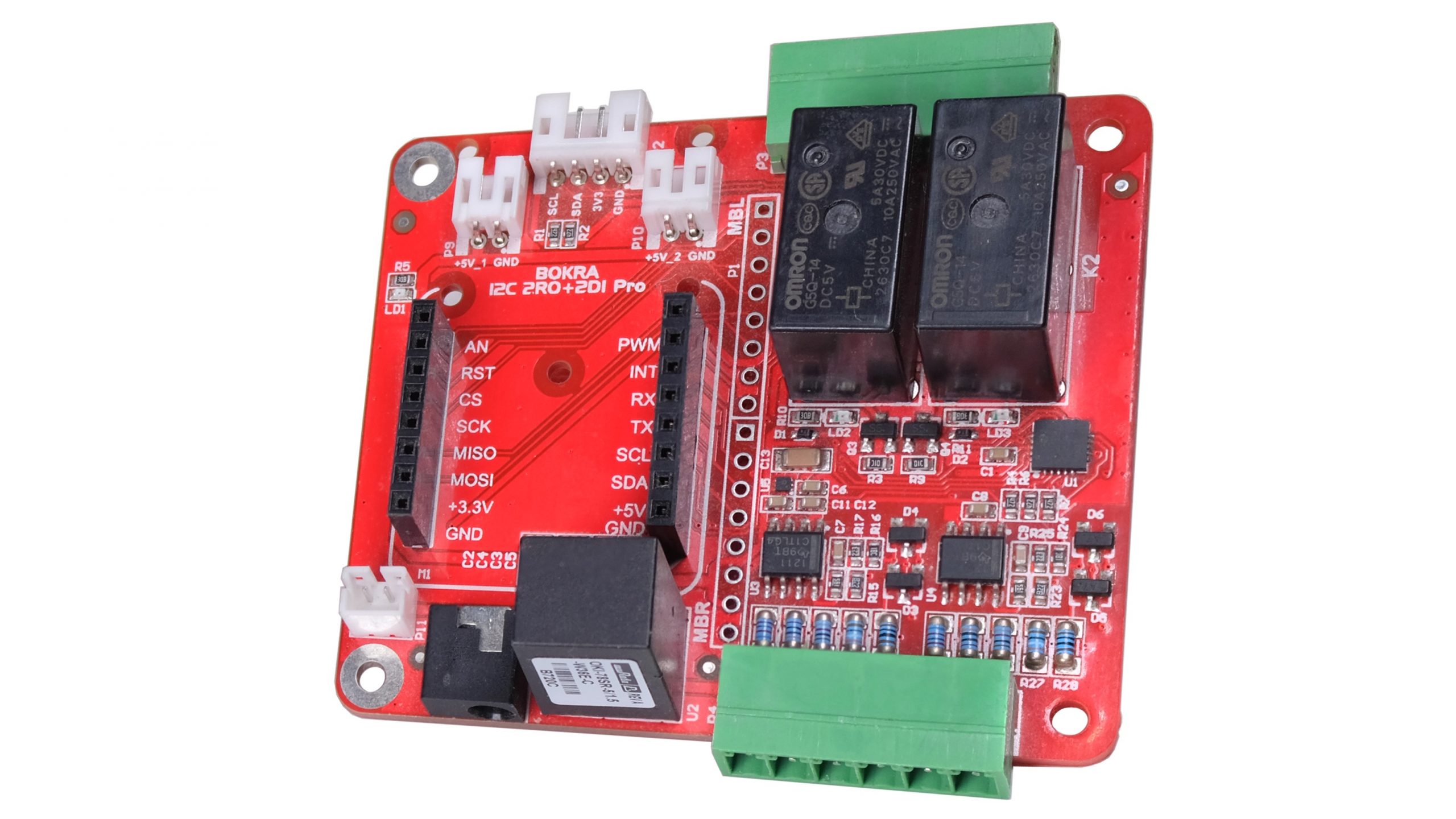 IoThing Digital – Digital I/O module with two high-power relays and two isolated AC or DC input channels
IoThing Digital is a professional digital I/O module with two high-power Omron G5Q-14 relays and two digital input channels (based on Texas Instruments ISO1211). It allows digital input of both DC and AC signals, so you are not limited in your choice of input voltage level. You can choose the voltage range yourself, for example, 60 VDC or 220 VAC or any other, up to 300 V. The design of this board also integrates a DC-DC converter and a slot for mikroBUS modules.
IoThing Digital can be used as an add-on module for popular SoMs such as Raspberry Pi, Arduino, Adafruit, Particle, SparkFun, Teensy boards and others. We will also be providing PCBs based on LPC824, SAMD21 and STM32F411 microcontrollers as add-on options during this campaign. As a bonus, IoThing Digital measures 65 mmx 56 mm and corresponds to the popular format of the Raspberry Pi 3A+, which greatly simplifies its use with the Raspberry Pi.
Perfect for Professionals and Hobbyists
IoThing Digital is perfect for engineers who are designing distributed / decentralized control systems, developers of modern IoT and IIoT (in which our module can be used as a basis for building compact embedded systems), and even amateur designers who automate everything – from thermometers in windows, to heating systems, up to the implementation of smart homes and smart farms.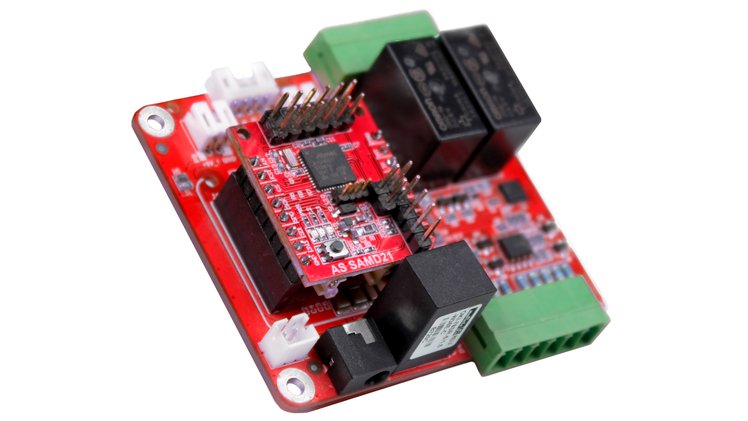 Features & Specifications
MCP23008 chip with I2C bus for relay control and digital signal input
Supports 100 kHz and 400 KHz on I2C bus
Selection of one of eight addresses on the I2C bus for the MCP23008 using jumpers on the bottom-side of the module, default address is 0100 010x
Grove connector for external module with I2C bus
Compatible with major well-known microcontrollers
2 SPDT relays
Current consumption of each relay is less than 80 mA
Characteristics for resistive load: 3 A 30 VDC or 3 A 250 VAC
Dielectric strength: 4 kV VAC, for 1 minute between coil and contacts; 1 kV VAC, for 1 minute between contacts of the same polarity
Compliant to IEC 61131-2; Type 1, 2, 3 characteristics for 24 V insulated digital inputs
You can enter the values of two digital signals, from 9 V to 300 V, DC and AC
Accurate Current Limit for Low-Power Dissipation – 2.2 mA to 2.47 mA for Type 3
The maximum insulation voltage (up to 60 s) is 3600 VPK
Maximum working insulation voltage: AC – 400 VRMS, DC – 566 VDC
Reverse polarity protection
Modules you can install with the mikroBUS bus:

our modules (SoM Lite series and other modules),
Click® modules from MikroElekronika

Power supply: non-isolated, 9-36 VDC
Size: 65 x 56 mm. The format of the module corresponds to the popular format of the Raspberry Pi 3A+, which greatly simplifies its use with the Raspberry Pi.
Open Source Documentation
You can find documentation and board schematics in our datasheet.
Interested in This Project?
You can sign up to be notified when this campaign launches, and to get any other useful updates, right at the top of this page. We work hard to only send out useful information and you can unsubscribe at any time.
This module and our other products are described in more detail at www.makethingshappy.com
Join 97,426 other subscribers

Archives