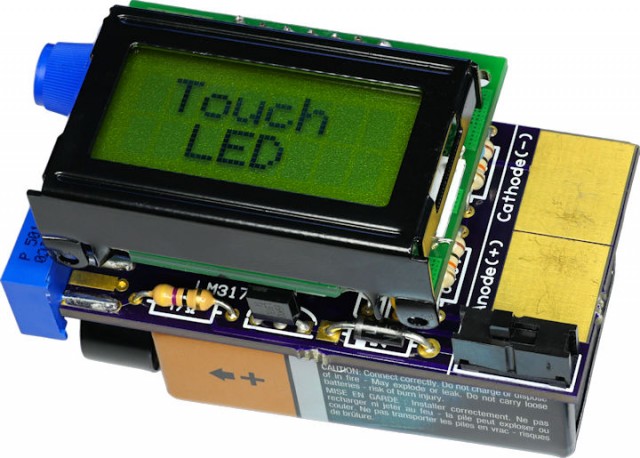 LED Tester with LCD Display
David @ robotroom.com build a microcontroller based LED tester with LCD display that shows the LED voltage, the current limit in mA, the desired led voltage and the calculated resistor value. The LED tester is based on ATtiny84 mcu which performs all the measurements and calculations and updates the display. Build details on the link below.
The adjustment trimpots are on the end of the tester. The trimpot with the thumb dial is to indicate the target circuit voltage (usually 5 V or 3.3 V). The other trimpot requires a screwdriver, because it controls current, which I usually want to keep at 20 mA.
LED Tester with LCD Display – [Link]