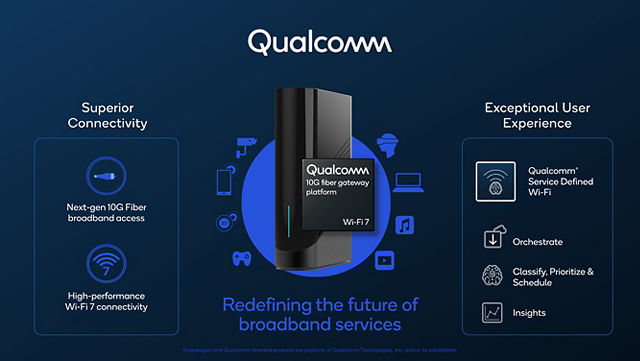 Qualcomm introduces 10G Fiber Gateway platform to support high-performance Wi-Fi 7
Qualcomm has developed a new product called the 10G Fiber Gateway platform that is designed to improve the performance of home broadband services. The solution combines high-performance Wi-Fi 7 and service-defined Wi-Fi technology to offer customizable services to subscribers.
Unlike traditional broadband gateways, which have fixed configurations, Qualcomm's platform features a software-defined gateway. This means that the gateway's functionality and features can be customized continuously through software updates. This flexibility allows for adaptation to changing network needs and evolving technologies.
"We are also confident that Qualcomm's Service-Defined Wi-Fi Technology will help underpin the home networking revolution through the enablement of guaranteed Quality of Service (QoS) for consumers," says Andrew Spivey, Senior Analyst at ABI Research.
The 10G Fiber Gateway platform supports Wi-Fi 7, the latest generation of Wi-Fi technology, to offer improved performance, faster speeds, and better connectivity for digital devices in the home. Qualcomm brings a new feature called service-defined Wi-Fi, a smart system that can orchestrate, classify, prioritize, and schedule network traffic within a home network. This technology enhances the user experience by optimizing network resources and ensuring critical applications get the necessary bandwidth.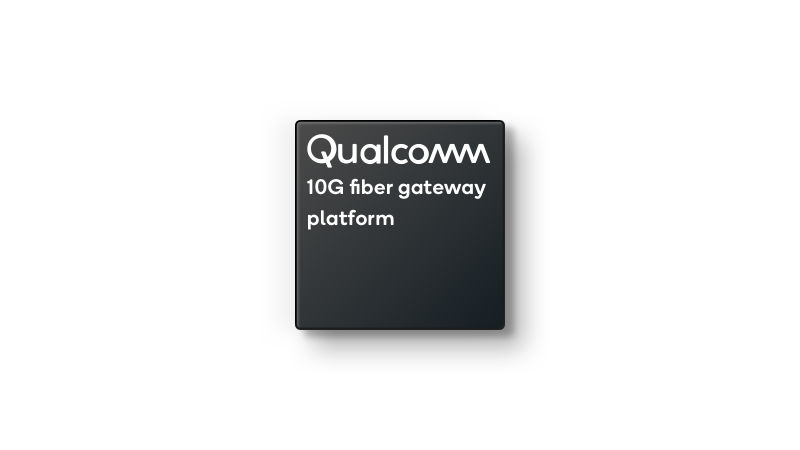 Qualcomm's service-defined Wi-Fi technology provides a unified architecture for managing data flow from the cloud (service provider) to the end-user devices in the home. The solution aims to ensure that subscriber expectations for 10G Fiber broadband are consistently met, regardless of the activities users are engaged in, whether it's gaming, streaming, video conferencing, or sharing content.
"By adding 10G Fiber to our technology portfolio, along with 5G and Wi-Fi 7, we now offer a compelling mix of solutions to help service providers drive revenue growth, service innovations, and deliver more immersive and engaged subscriber experiences," says Rahul Patel, senior vice president and general manager, connectivity, broadband, and networking at Qualcomm.
The Qualcomm service-defined Wi-Fi technology offers a specialized feature called application-type orchestration that equips service providers to deliver an improved user experience by optimizing internet connectivity for specific types of applications. In the context of remote work, employers can provide their employees with specialized internet services that are optimized for remote work tools and video conferencing, ensuring productivity and connectivity.
Both the Qualcomm 10G Fiber Gateway Platform and the Service Defined Wi-Fi technology are expected to become commercially available by the summer of 2024.
Join 97,426 other subscribers

Archives