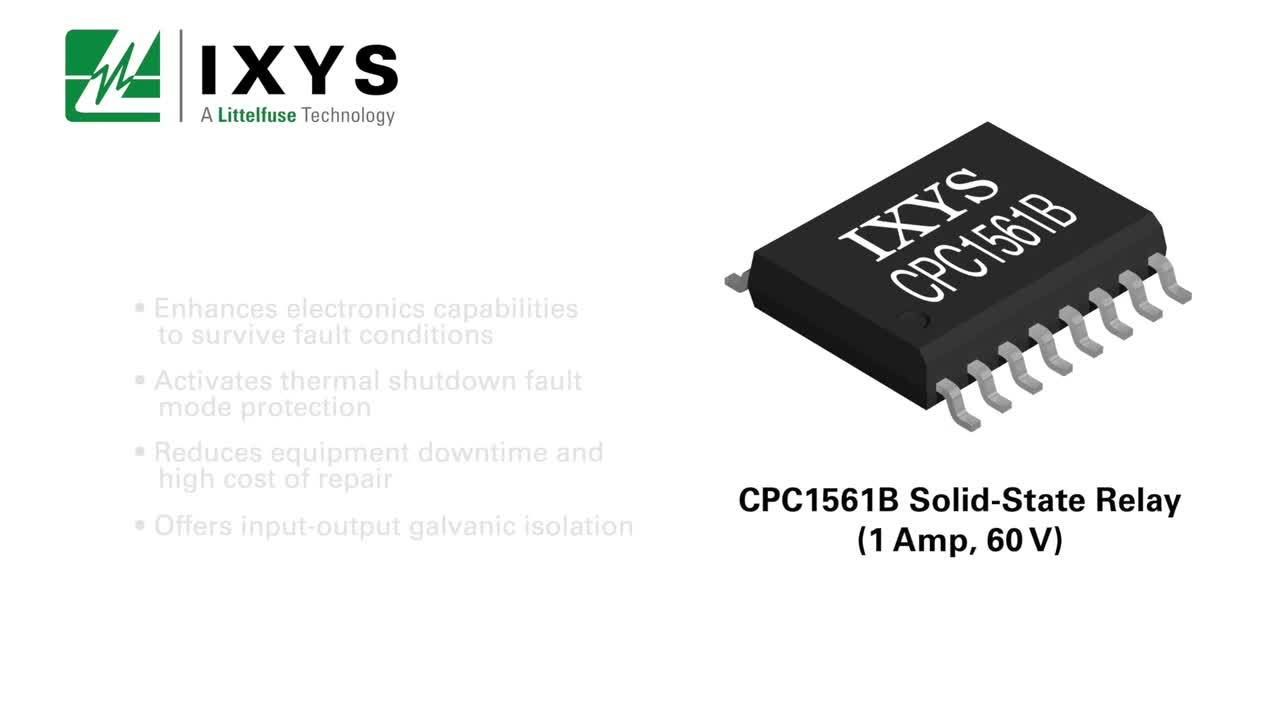 Littelfuse Introduces 1 Amp Fault Protected Solid State Relay with Integrated Current Limiting and Thermal Shutdown
Littelfuse, Inc. a global manufacturer of leading technologies in circuit protection, power control, and sensing, announced the CPC1561B Solid State Relay (SSR). The CPC1561B is the highest current (1 A, 60 V) normally-open SSR currently available on the market to integrate both current limiting and thermal shutdown circuits.
The small, surface-mount CPC1561B SSR's dual fault protection benefit provides a rugged solution for demanding applications that is not possible when using electro-mechanical relays and standard SSRs.
Typical markets and applications for the CPC1561B include:
Smart homes
Building automation
Gaming
Instrumentation
Battery powered systems
"The CPC1561B is ideal for markets and applications that cannot be down for long periods of time due to overcurrent, overtemperature and electrical stress," said Steve Andrezyk, Director of Marketing for Littelfuse-IXYS Integrated Circuits. "The CPC1561B output relay can survive harsh conditions and resume normal operation once the fault is removed, thus reducing product downtime and potentially eliminating service call time as the SSR both protects itself and resets to resume normal operation."
The CPC1561B offers these key benefits:
Enhances electronics capabilities to survive fault conditions through active current limiting.
Adapts to fault conditions using thermal shutdown fault mode protection @ 128˚C die temperature.
Reduces equipment downtime and high cost of repair by utilizing recovery with auto-reset capabilities, thus avoiding system failures.
Offers input-output galvanic isolation via 3750VRMS input-to-output isolation.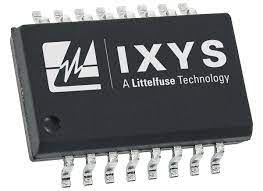 How It Works: View the video.
Active Current Control: Circuitry senses load current and regulates MOSFET gate drives to survive overcurrent conditions.
Thermal Shutdown: Circuitry senses die temperature and works in conjunction with Current Limit Control to protect the device.
Auto Reset: Once the fault condition is removed and SSR reaches specified operating temperature range, the device resumes normal operation. No need to reset SSR or reboot the system.
Availability
The CPC1561B is available in tape and reel format. Sample requests can be placed through authorized Littelfuse distributors worldwide. For a listing of Littelfuse distributors, please visit Littelfuse.com.
For More Information
Additional information is available on the CPC1561B product page. For technical questions, please contact: Bob Graham, Applications Manager at RGraham@littelfuse.com.
Join 97,426 other subscribers

Archives