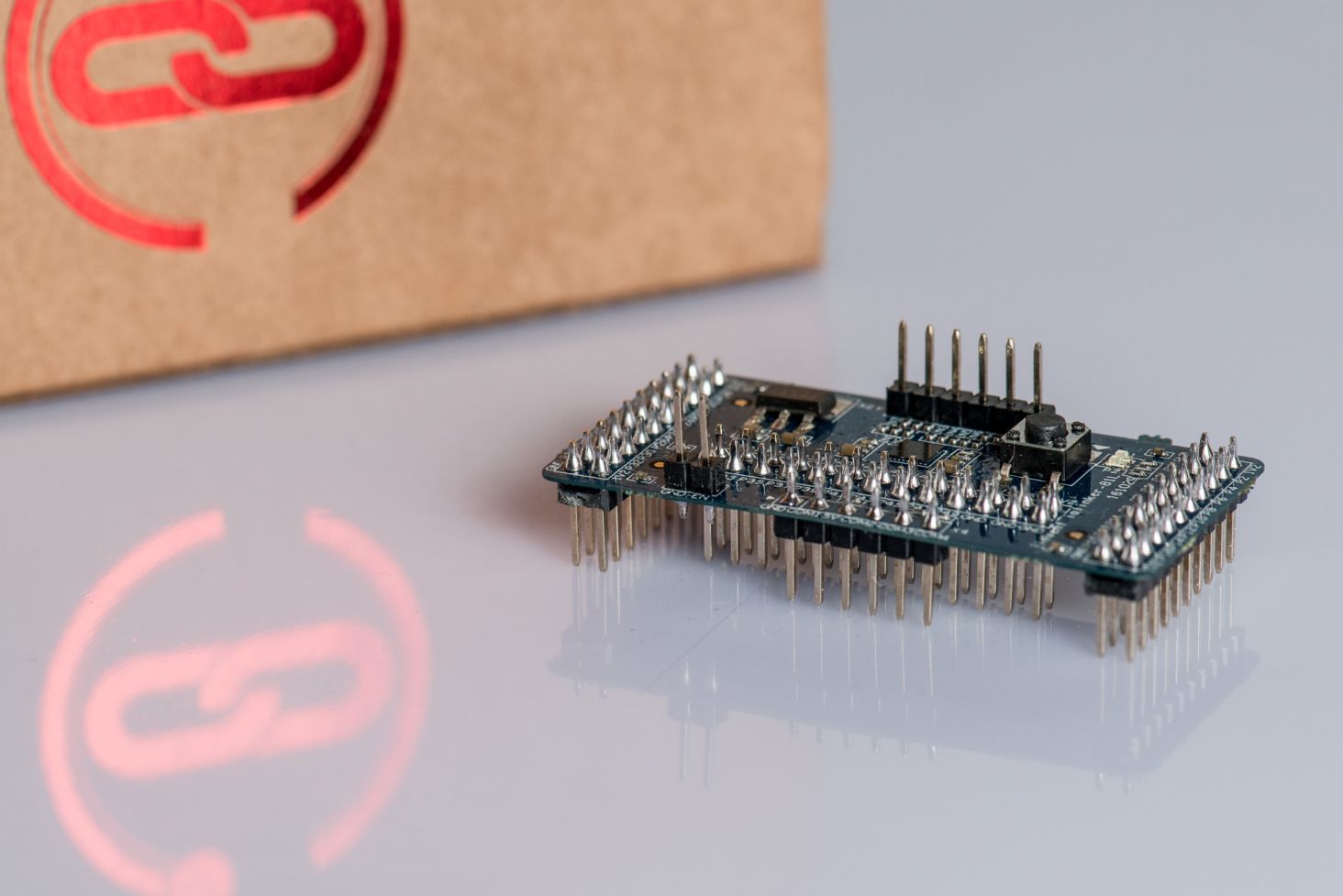 Low-Cost FPGA With Reconfigurable Electronics Feature
Iolinker is a cheap 64 FPGA board with a MachXO FPGA that functions as a dynamically configurable IO matrix. Its main functionality, besides IO extension, is to dynamically set up a matrix of GPIO connections, that allow direct pass-through of high-frequency signals. Circuits can thereby be configured and programmed on the fly. There are UART / SPI / I2C connections that allow for easy integration of up to 127 chips connected in parallel.
Thanks to the open source library, Iolinker allows developers to create reconfigurable, easy to self test electronics within minutes. It can be used to be an IO extender and can output PWM signals. In addition, its revolutionary "IO linking" feature allows to dynamically pass through high-speed signals between IOs, better than any microprocessor ever could.
Check this teaser about the new board:
Iolinker has the following specifications:
Reprogrammable FPGA board with Lattice LCMXO3L-4300E-5UWG81CTR50

Preprogrammed and usable out of the box as your IO interface of choice.

49 GPIOs for PWM or IO extension usage, VCCIO is 3.3V.

Boards can be connected in parallel, to create endless IO extension.

IOs can be linked to each other, i.e. you tell the FPGA to connect them, and it forwards the input signal from one pin to another. (Read more about the

iolinker chip

function.)

UART, SPI or I2C interfaces are available.
In order to make the ultimate IO interface for users, the team are accepting feature requests at the contact page.
In short, the Iolinker board is easy to use and can reconfigure schematics on the fly, what makes it ideal to reduce prototyping time and jumper cable mess, and to maximize the ability of using IO extensions.
More technical details about Iolinker and its price will be announced soon at the Kickstarter campaign at Feb 14. Some special offers are for everyone who register in the website's newsletter, so register now and stay tuned!
Join 97,426 other subscribers

Archives