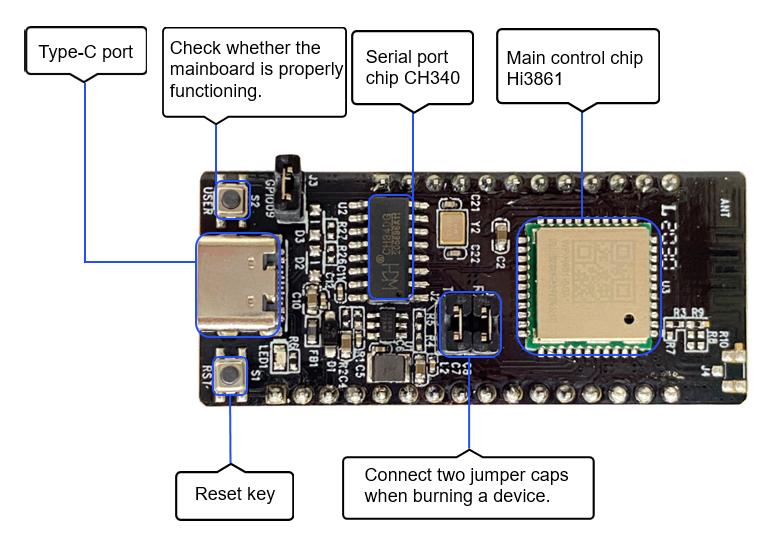 Low power HiSpark WiFi IoT Development Board is Compatible with HarmonyOS
The Hi3861-based HiSpark WiFi IoT development board is a highly cost-effective, compact, and high-performance IoT development board that costs only 11$, making it one of the most affordable boards on the market. The development board is compatible with HarmonyOS, which allows flexible scaling of hardware capabilities.
Along with the compact form factor of 2 x 5cm, the board consists of a 2.4Ghz WLAN SoC for providing easy communication to any IoT network. It supports WFA WPA, WFA WPA2 personal, and WPS2.0 protocols for secured and safe connection. Moreover, it is highly energy-efficient as it operates on an input voltage ranging from 2.3V to 3.6V, and can provide an I/O voltage of 1.9V or 3.3V. It can also switch between different power-saving modes like ultra-deep sleep mode (5uA at 3.3V), to enhance the board's energy efficiency.
The board's peripherals include I2C, I2S, ADC, UART, SPI, SDIO, GPIO, PWM, and FLASH, making it suitable for a wide range of IoT applications. To increase its peripheral capabilities, the Hi3861 WLAN module may be linked to the Hi3861 motherboard. It integrates a high-performance 32-bit CPU with a maximum operating frequency of 160 MHz. Additionally, the board consists of a built-in 352 KB SRAM and 288 KB ROM, and a built-in 2 MB flash memory.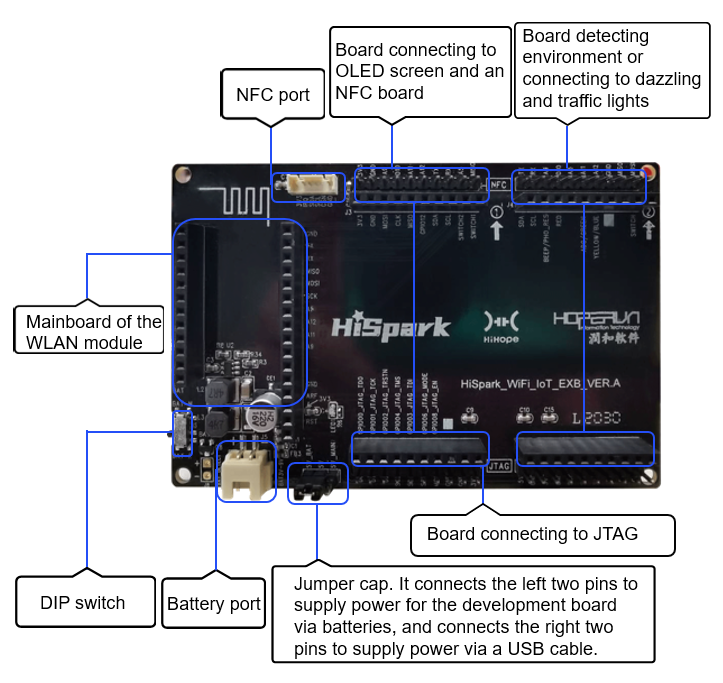 Moreover, the IoT development board can also be integrated with the HarmonyOs which is a "distributed operating system designed for a connected world". HarmonyOS is a future-proof, distributive, and intelligent operating system that is available to you as part of the all-scenario strategy project. Plus, it is a unified software system for end-users that offers uniform, seamless, and secure experiences across all of your smart devices. It uses distributed technology to bring together a collection of smart gadgets into a "super virtual device."
Setting up the Hi3861 IoT development board to run the HarmonyOS is extremely easy, and requires minimal tools including a Linux compile server, Windows workstation (host computer), Hi3861 WLAN module, and a USB Type-C cable to connect the board to the host computer.

The detailed procedure for setting up the HarmonyOS on the Hi3861 WLAN development board can be found here.
Join 97,426 other subscribers

Archives