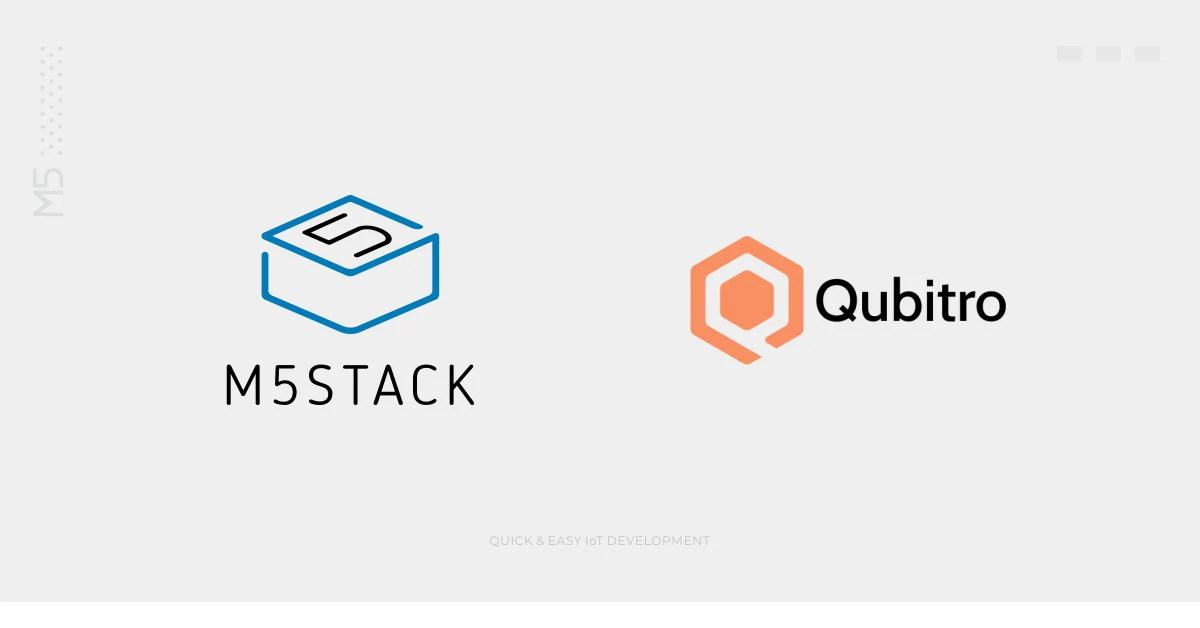 M5Stack and Qubitro Join Hands for an Exciting Partnership
M5Stack is excited to work with Qubitro, the leading provider of an IoT application development platform, to provide customers with comprehensive, high-quality services. Through their new collaboration with Qubitro, they will be able to bring to market cutting-edge, data-driven products and services and help more companies reap the IoT's efficiency, productivity, and sustainability benefits.
"Together with Qubitro to provide services to a wide range of customers that require low-code, easy-to-use and many other industrial solutions," expressed Jimmy Lai, the CEO of M5Stack. "Connecting Qubitro platform via M5Stack's UIFlow IDE, allows developers to proactively identify issues and resolve them all from one cohesive interface, and to get sensor data showing up perfectly for fast deployments, significantly reducing the time and cost, improve workflows, and increase overall customer satisfaction."
The connection, performance, and functionalities made available by Qubitro and UIFlow make it possible to implement a wide variety of apps using M5Stack Cores based on ESP32. Qubitro's debugging, and monitoring platform offers a great deal more than simply managed storage, the ability to visualize and comprehend metrics, and the capability to help customers correlate behaviors more accurately with the state of their devices in order to reproduce an issue and find a solution more quickly.
Tutorials that show you how to integrate M5Stack Core2 with the Qubitro platform using the UIFlow IDE in a matter of minutes!
There is additional information available at this link: https://blog.qubitro.com/qubitro-with-uiflow/.
About M5Stack
M5Stack is a technology company with headquarters in Shenzhen, China. Its main focus is on designing, developing, and making IoT development toolkits and solutions. They are committed to providing fully functional, customizable, and cost-effective open-source IoT development toolkits, an easy-to-use programming platform called "UIFlow," and AIoT solutions for smart cities, smart agriculture, commercial purposes, industry 4.0, robotics, and STEAM education.
About Qubitro
Qubitro is a platform for building Internet of Things (IoT) applications. It lets you build IoT solutions without having to worry about infrastructure management and scaling. It is the fastest way to build IoT apps, with prices you can count on, features that are easy for developers to use, and scalability you'll love. Qubitro offers a no-code Portal and APIs to cut costs and shorten the time it takes to get a product on the market while also making developers more productive.
Join 97,426 other subscribers

Archives