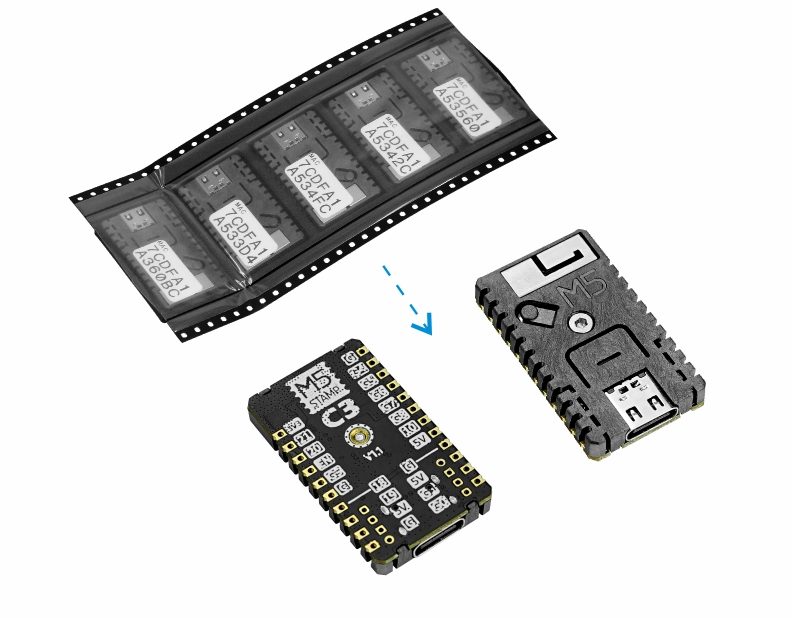 M5Stack Launched a 32-bit RISC-V Bluetooth Module embedded with Espressif-C3 Chipset
M5Stack just added a new family to its popular series of modules with the Stamp-C3. the new Stamp-C3 features ESPRESSIF ESP32-C3 RISC-V MCU with Wi-Fi and Bluetooth 5 (LE) connectivity for IoT edge devices such as home appliances and Industrial Automation. By combining RSA-3072-based secure boot and the AES-128-XTS-based flash encryption, M5Stack offers a more secure way to answer the Bluetooth security concerns, while also making it optimal for industrial IoT equipment collecting sensors data within a factory or a building.
The Stamp-C3 is based on a 32-bit RISC-V microcontroller and operates at a maximum clock frequency of 160 MHz. With 400 KB of internal RAM and 4 MB Flash, it can facilitate many different use-cases involving connected devices. The Stamp-C3 provides full Bluetooth® 5.0  long-range (LR) support including long-range and mesh networking functions and achieves building devices with great coverage and improved usability. Furthermore, the exceptional heat resistance plastic enclosure is sustained at a higher operating temperature.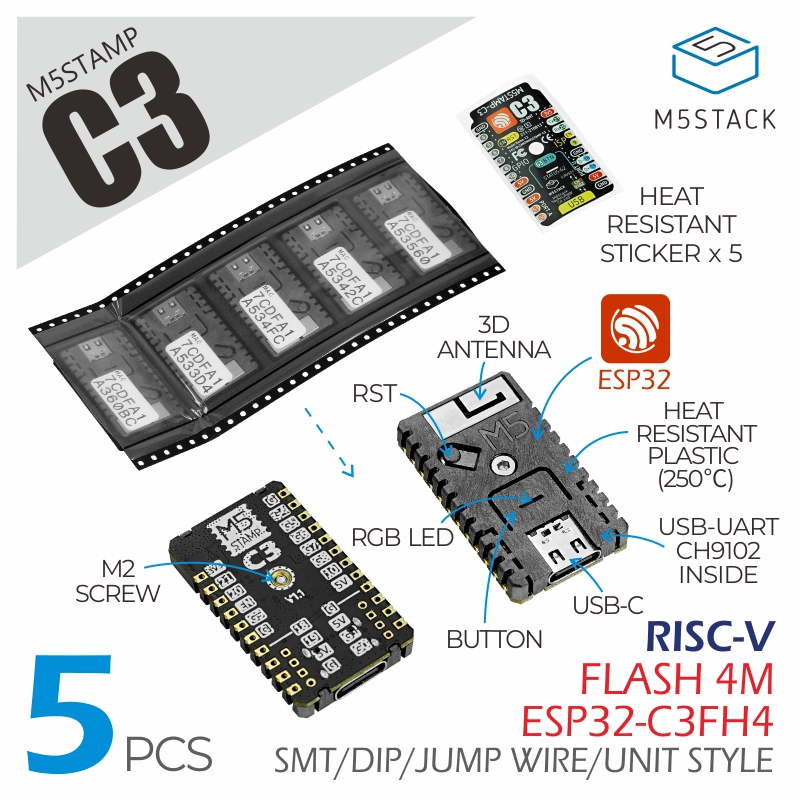 Product Features
MULTIPLE STYLE: Three types of soldering options are available(SMT, DIP, flywire), with a high-temperature resistant plastic enclosure, Peak temperature = 230℃
HIGH INTEGRATION: Stamp-C3 contains 5V->3.3V DC/DC design, GPIOx13, programmable RGB LED x1, Reset button x1, button x1, 3D antenna,providing stable and reliable wireless communication.
LOW-CODE DEVELOPMENT: Stamp-C3 is fully compatible with Arduino, ESP32-IDF, and other mainstream development platforms to quickly build various applications. (UIFlow support coming soon)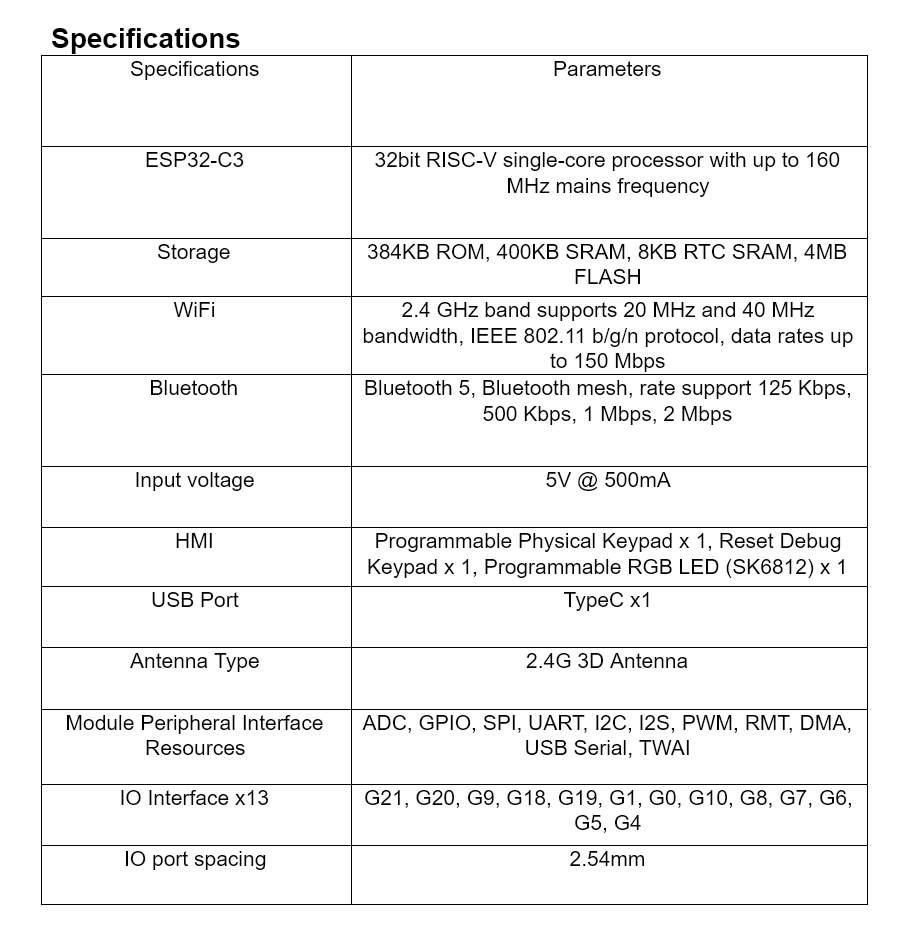 Applications
DIY Prototyping
Home Appliances
Industrial Automation
more information: https://shop.m5stack.com/products/m5stamp-pico-5pcs
Join 97,426 other subscribers

Archives