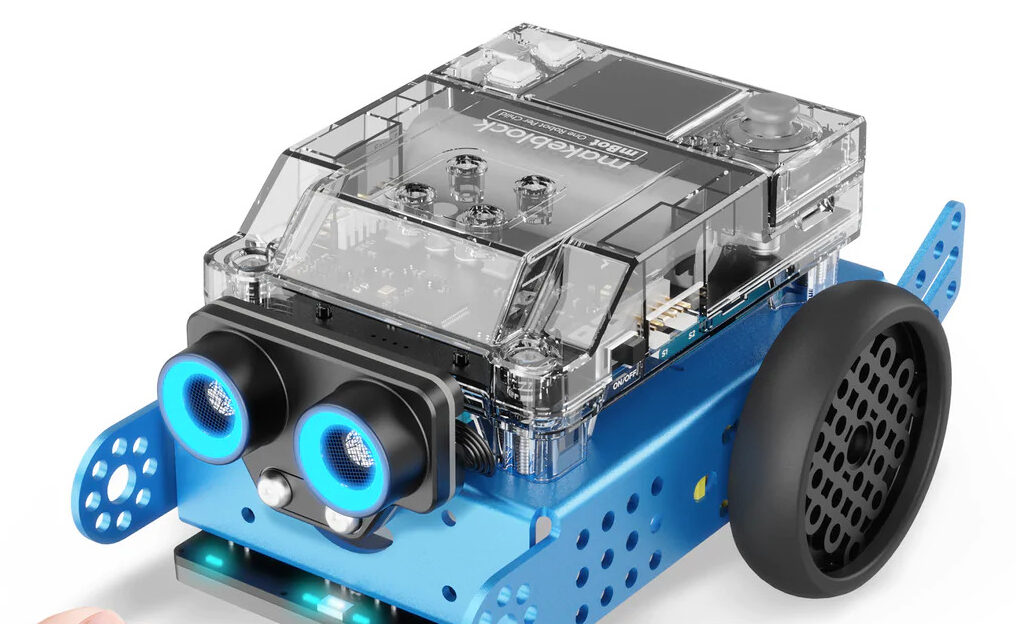 Makeblock mBot Neo Coding Robot Kit Quick Review
Introduction
Makers, STEM students, and educators can access Makeblock's premier DIY robotics and educational platforms. Everyone may construct their dreams using a platform with over 500 mechanical parts, simple electronic modules, and graphical programming software.
Makeblock mBot Neo
Children will be inspired to study, develop, and play in countless ways by this latest and simple-to-build mBot Neo powered by Cyberpi. With precise movement control with encoder motors, extensible mBuild modules, and structural pieces that come together in a unique programmable design, everyone can enter the world of CS and technology learning, complete with Wi-Fi connectivity and community. A modern STEAM education robot for youngsters is called mBot Neo. It is intended to deliver engaging, innovative, and enjoyable learning experiences that mirror real-world applications using the latest technologies.
Demo Video

All Round Performance Improvement
Exciting Features
Multifunctional Microcontroller: CyberPi mainboard
The Open Source Hardware Association certified CyberPi, a potent and adaptable microcontroller for education, in 2020. Its eight integrated sensors, full-color display, and Wi-Fi/Bluetooth communication capabilities enable a variety of applications on curricular themes like computer science, robotics, data science, and artificial intelligence in conjunction with other subject areas like math and physics. Up to 8 programs can be stored and managed in the controller because of integrated memory and an operating system. This results in improved performance across the board.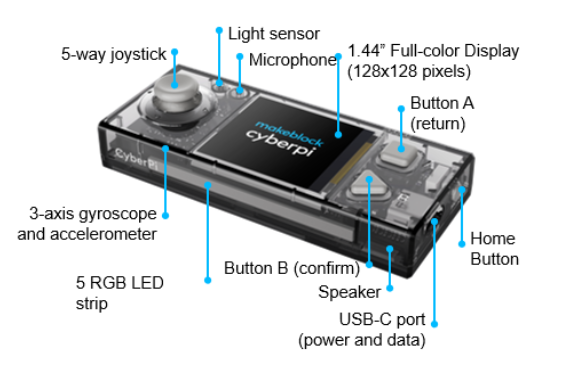 It can create an intelligent environment or a fun remote control by using a standalone CyberPi as a smart device to connect with mBot Neo.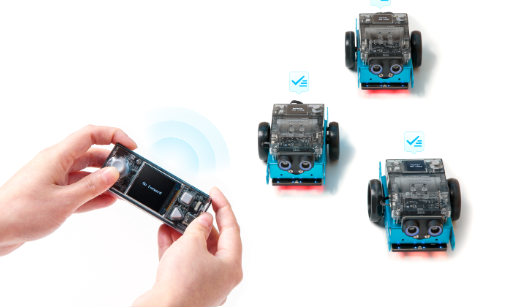 Increase learning – Bluetooth Dongle for PC Connection and USB 2.0 Bluetooth Adapter. With a more developed technology and more reliable signal, it offers great transmission efficiency and a low latency rate.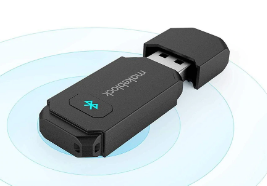 Simple to construct, play and learn
The robot can be built in about thirty minutes. After that, students can use the Makeblock App to start App-controlled driving, voice control, piano playing, etc. An engaging robot for the classroom is called mBot Neo. It can also be expanded to learn coding.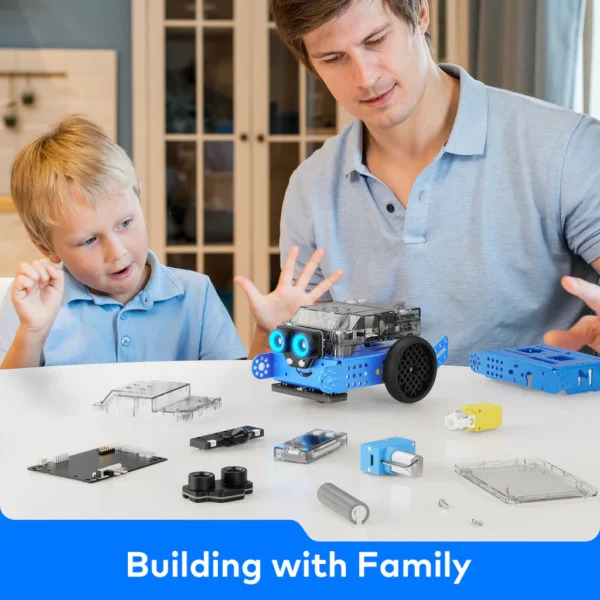 Block-based and Python coding are both supported by the mBlock coding platform. Using mBlock, students may learn coding step-by-step whether or not they have any prior experience. Based on Python 3, the Python editor can utilize all of the libraries that are available, including those for math, data visualization, artificial intelligence (AI), and more. For teaching STEM, it is the best coding tool available.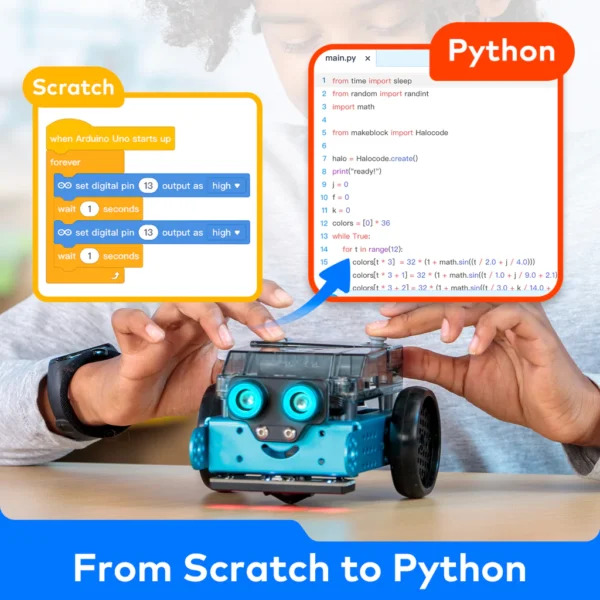 Accuracy in Movement Control
The CyberPi 3-axis gyroscope, accelerometer, and high-precision encoder motors are all integrated into mBot Neo. The robot's wheels' rotation, speed, and location can all be accurately controlled by students. In contrast to robots that have less control over their motors, lessons can be more realistic and instructional. The integration of mathematical, physics and engineering concepts is made possible by the motors' further use as servos and even as knobs to provide data feedback to the system. Here is an illustration of smart transportation using mBot Neo. Live data update to the programming stage is provided, and precise distances traveled are calculated by wheel rotational angles.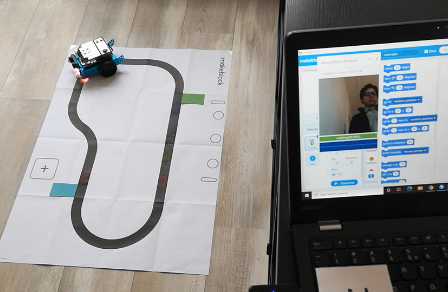 A Simple Step Into Studying Computer Science and Technology
On the mBlock5 platform, students can start with block-based coding and progress to Python coding as they gain more experience. In mBlock, both gadgets and sprites can be programmed. Users can build a machine learning model and use it, for example, to identify hand-painted traffic signs, as shown here. Children can gather, process, and upload data from various gadgets to the cloud when they are connected to a network.
Equipped with Latest Educational Technology
Learning about CS & Data Science Fundamentals: Teachers may bring data science and computer science to classes and see the learning outcomes using both the robust mBlock software and simple-to-use coding robot.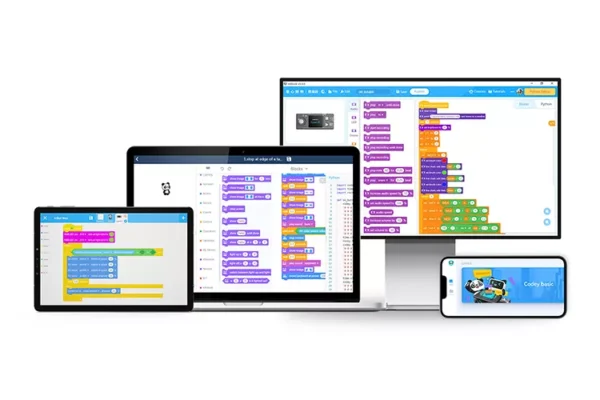 IoT and AI Learning Support: CyberPi, which has an integrated microphone and excellent speaker, collaborates with mBlock's cognitive services to greatly simplify speech recognition and text reading while assisting students in exploring the latest technology.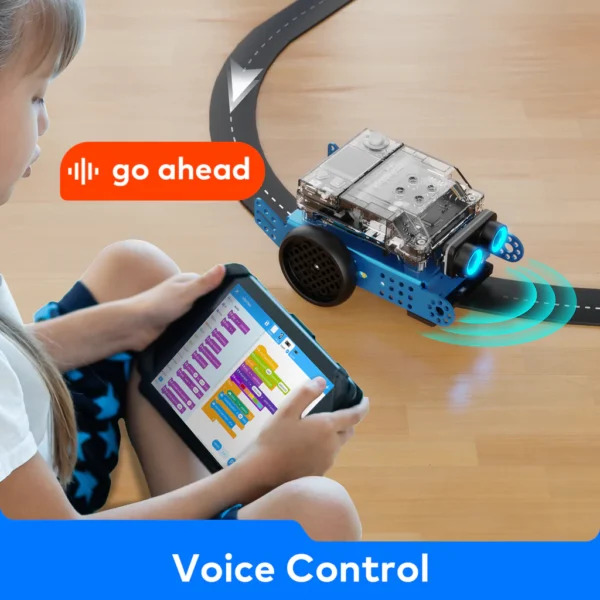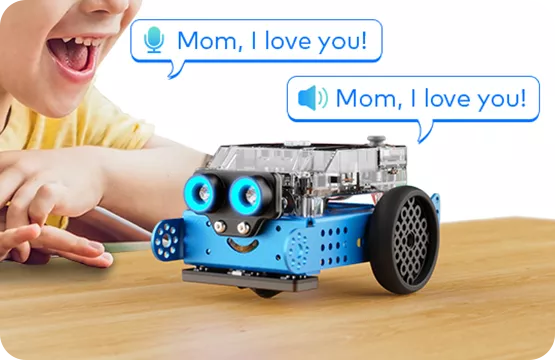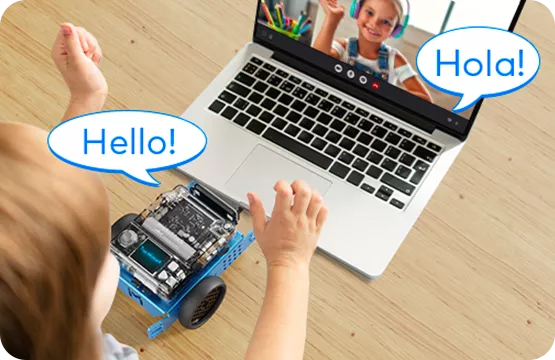 Encoder Motors Provide Precise Movement: The mBot Neo can move exactly as students program on the mBlock because of its high-quality encoder motors. It also has excellent rotation control capabilities.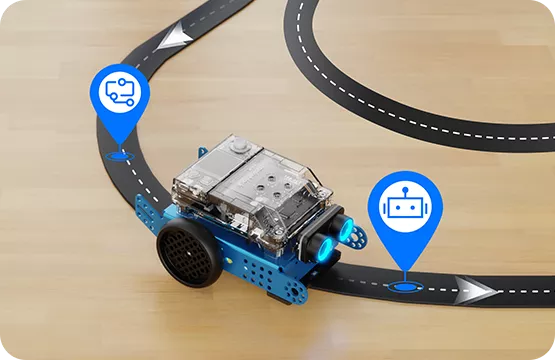 WiFi network capability: mBot Neo may link to each other or the Internet using the built-in Wi-Fi module of the Cyberpi and the cloud broadcast feature of mBlock. As a result, students can work as a team to complete a task.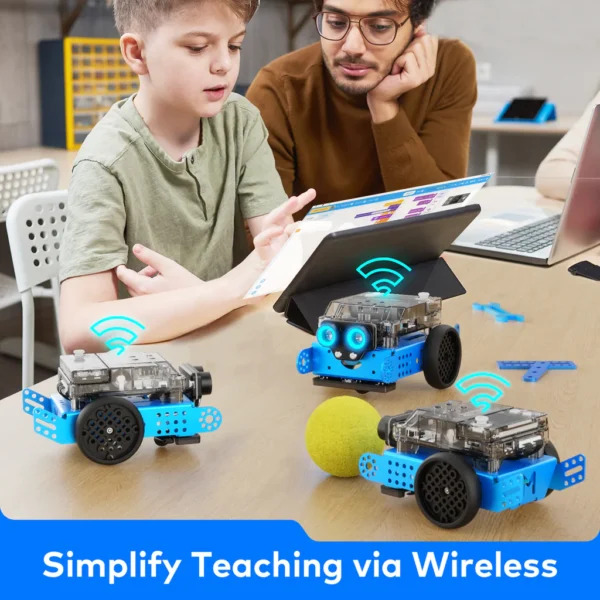 Powerful Batteries and Sensors
There is no need to install or replace a battery because it has a built-in, long-lasting battery that is integrated into the shield.
New sensor technology: Ultrasonic sensor and Quad color sensor give the mBot Neo more accurate performance and consistency.

With an add-on pack, they are more DIY options.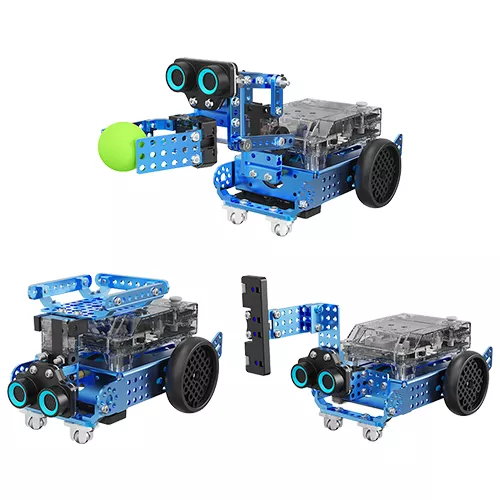 Detailed Tutorial and Curriculum
Free tutorials and sample coding projects are offered to get students started, which is ideal for beginners who are brand-new to coding and programming. This page contains information on the curriculum and tutorial.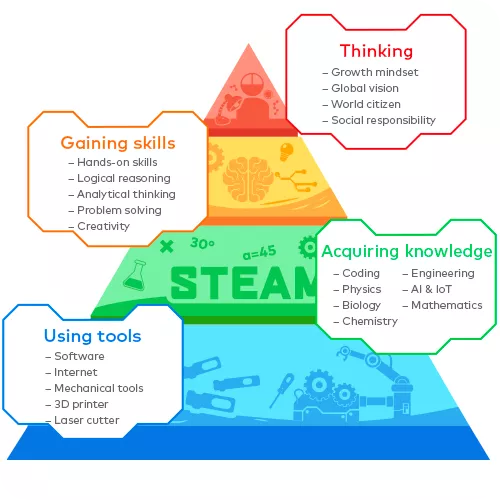 Specifications
CyberPi – Control board.
ESP32-WROVER-B –  Processor
8MB SPI Flash memory.
Battery – 2500 mAh capacity.
Simultaneously store 8 different programs.
Multi-threading support.
Wireless communication-Bluetooth, Wi-Fi, and Wi-Fi LAN.
Input and onboard sensors: 5-way joystick, 2 x Buttons, Reset button, Light sensor, Microphone, Gyroscope-accelerometer.
Output interfaces – 1.44″ full-color display, Speakers, RGB LED x5.
Expandable electronic modules- mBuild port x 1, connects 10+ components in sequence.
Additional interface – 2-pin interface x2,  3-pin interface x4.
Voice output – Speaker
Extension port – 4 servo ports, 2 DC motor ports, 2 encoder motor ports, and 1 mBuild Extension port.
Line following sensors – 4
Misc – Programmable LEDs, Obstacle-avoidance.
Software
Makeblock Software, which supports a variety of devices and operating systems. Text-based, Python and block-based programming are all supported.
Given its abundant features and ability to teach children robotics and coding from scratch, it would be one of the most productive presents you could give your kids. The ease of building, ease of use, game-based learning, and advanced programming are the main features of this mBot 2. For simple assembly, the components are clearly divided and arranged. With the aid of a simple step-by-step tutorial, it may be completely installed and operational in less than 15 minutes and start coding for even beginners.
Purchase Information
The product page sells Makeblock mBot Neo: Beginner-friendly Coding Robot Kit for $129.99. Makeblock mBot Neo + Smart World add-on pack is available for $199.99.
Join 97,426 other subscribers

Archives