Mango-DVK features WiFi 6, 2.5GbE SoM based on IPQ6000/IPQ6010 from Qualcomm
As technology changes from time to time, the need to deliver networks with high throughput and high efficiency becomes a major necessity. The latest generation of wireless network technology, WiFi 6 or 802.11ax offers not just faster speeds as generational changes, but higher-efficiency Wi-Fi for better coverage, improved capacity, and reduced network congestion.
To provide developers with a platform that allows them leverage on the speed and efficiency offered by these new wireless technology, 8Devices has employed their many years of experience in hardware and embedded software to birth a WiFi 6 system-on-module and a corresponding WiFi 6 development kit called the Mango SoM and Mango DVK.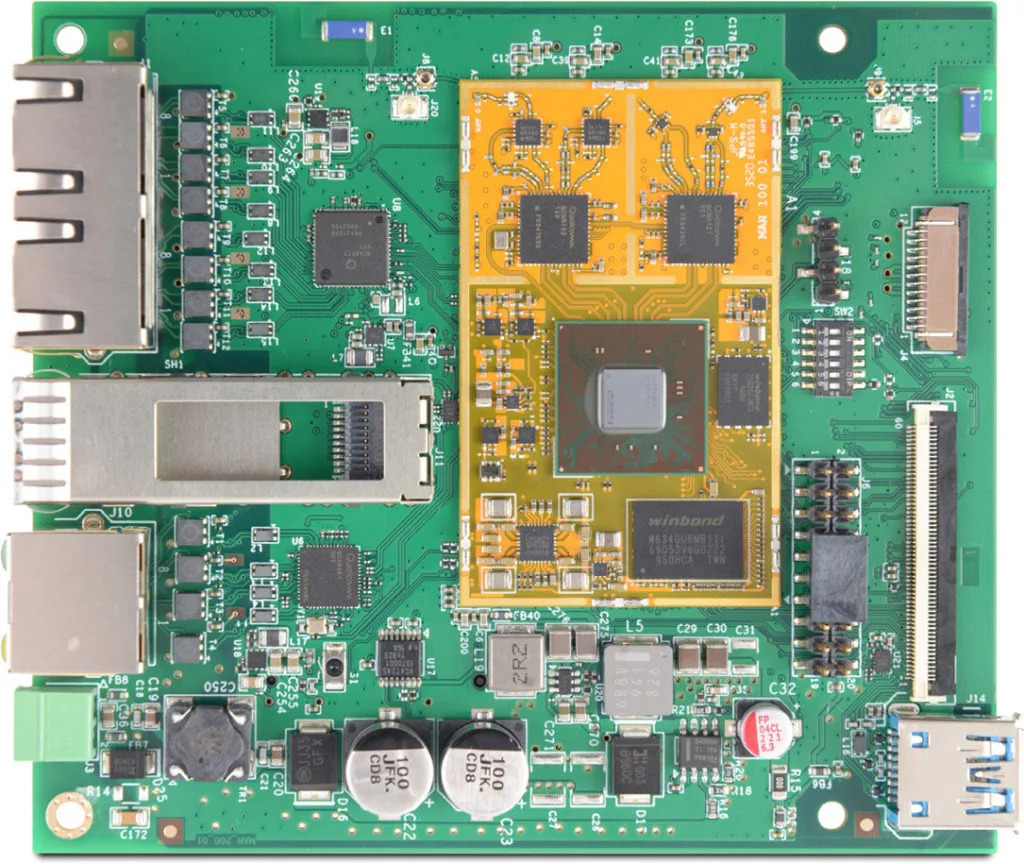 The Mango SoM is powered by Qualcomm IPQ6000/IPQ6010 quad-core Cortex A53 processor and supports high power dual-band 2×2 MiMo 802.11ax. It has many peripheral interfaces that can be configured as general-purpose I/O pins and others.
The SoM runs OpenWrt Linux and is considered ideal for routers, gateways, and access points. It is available in both the commercial and industrial temperature range (Mango and Mango-I respectively), in case you'd want to use it for applications that require extended temperature range.
Some features and specifications of Mango SoM include:
CPU: Qualcomm IPQ6000 / IPQ6010 quad-core Cortex-A53 @ up to 1.2 GHz / 1.8 GHz respectively, with NEON SIMD DSP extension.
Hardware NAT engine and high-end HW crypto
512MB DDR3L DRAM (up to 2GB)
32MB NOR FLASH
256MB NAND flash (up to 1GB)
2402Mhz – 2482Mhz 22 dBm 802.11 b/g/n/ac/ax WiFi 6 2×2 MU-MIMO, explicit beamforming and up to 573.5 Mbps
4920Mhz – 5920Mhz 21dBm 802.11 b/g/n/ac/ax WiFi 6 2×2 MU-MIMO, DL-OFDMA (8 users), explicit beamforming and up to 1021 Mbps
2x Ethernet SerDes that supports 6.25/5/3.125/1.25 Gbps Ethernet
2x 2.5GbE interfaces
5x 1Gigabit Ethernet ports
64x GPIO
4x Audio PWM, 2x SPI,1x UART and 1x I2C
1x PCIe 3.0
1x USB 2.0 and 1x USB 3.0
1x SDIO3.0/eMMC interface
1x Parallel NAND flash
1x Reset, and,
1x Display controller.
Commercial temperature range: 0 – 65°C
Industrial temperature range: -45 – 85°C
Dimensions: 38.3 x 61.7 mm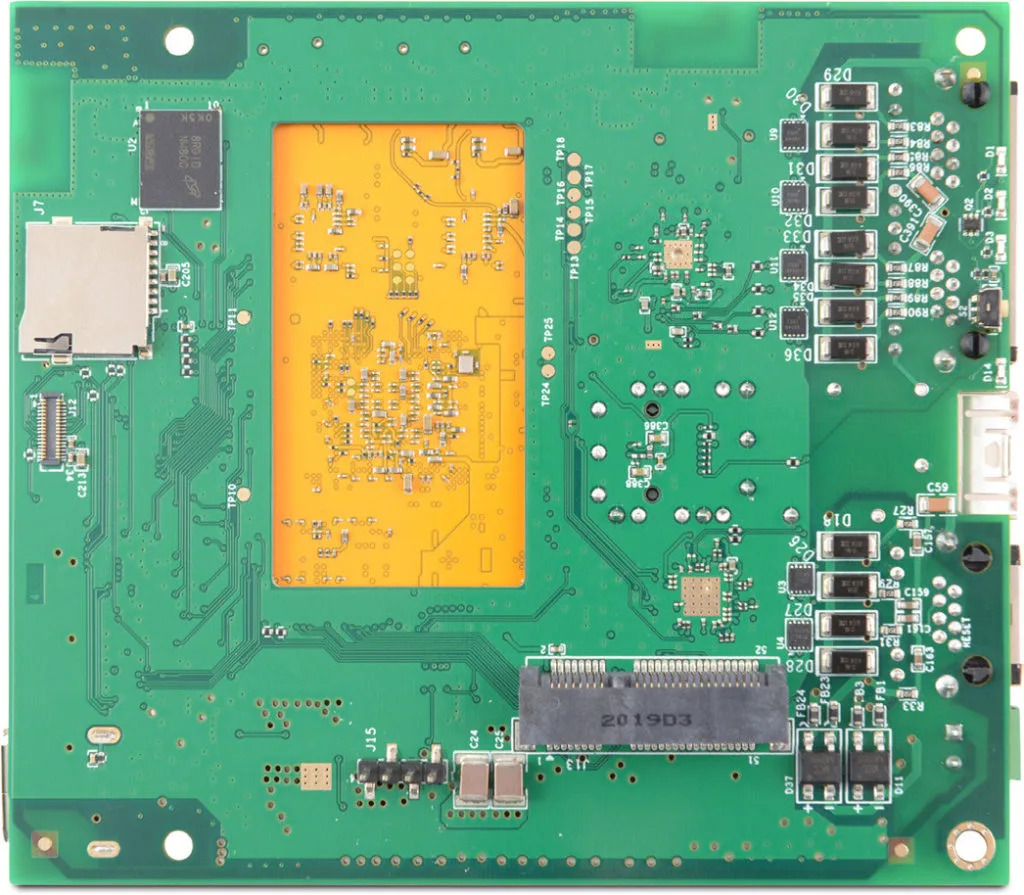 Features and specifications of Mango-DVK on the other hand include:
SoM: Mango-I WiFi 6 module (industrial-grade)
eMMC module socket
MicroSD card slot
2.5Gbps Ethernet RJ45 port plus PoE passive 24-48V
SFP cage
2x 1Gbps Ethernet interface
SFP port
2x WiFi antennas and 2x u.FL connectors for external antennas
1x USB 3.0 interface
2x Optional FPC power bus board-to-board connectors
2.54 mm GPIO header
mPCIe socket with PCIe 3.0 and USB 2.0
9-60V DC power supply
Optional power out pin header 3.3V and 5V.
LEDs, User, and Power buttons, and Configuration switch.
Dimensions: 100 x 115 mm
Both versions of the Mango SoM as well as the development kit are currently available for preorder; Mango $79, Mango-I $99 and Mango DVK $219. Further details like the product brief may also be found here.
Join 97,426 other subscribers

Archives