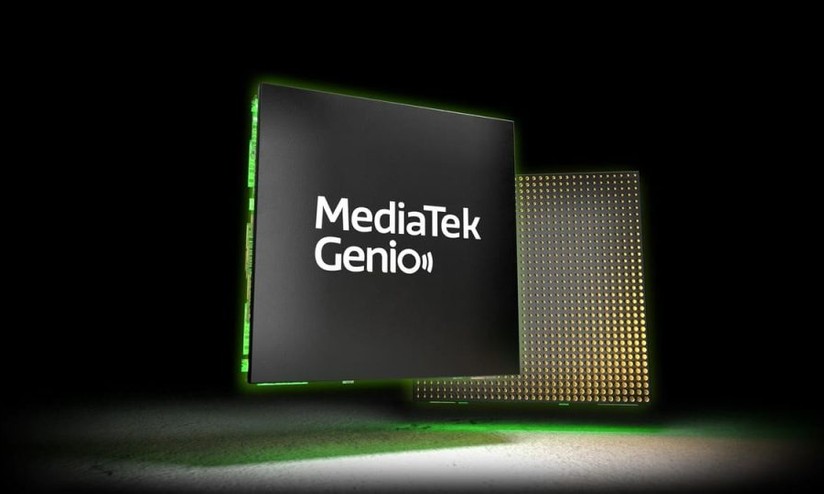 MediaTek Genio 700 is a Powerful Edge AI Processor for Demanding Smart IoT Applications
There is a growing demand for artificial intelligence (AI) in the current market, as organizations and industries are increasingly seeking to leverage the power of machine learning and data analysis to improve their operations and solve complex problems. MediaTek Genio 700 provides a high-performance edge-AI IoT platform for smart homes and interactive retail, industrial and commercial applications.
Technical Specifications
The MediaTek Genio 700 uses two Cortex-ARM A78 cores and six Cortex-ARM A55 cores, which run at 2.2GHz and 2.0 GHz, respectively, while providing 4.0 TOPs AI accelerator.
The memory used is the 4-channel LPDDR4X which has the capacity to process up to 3733Mpbs and is upgradable up to 8Gb.
The chipset also features an ARM Mali-G57 which is an integrated mid-range graphics card for ARM-based SoCs. The GPU supports all modern graphics APIs like OpenGL ES 3.2, Vulkan 1.1, OpenCL 2.0 and Renderscript.
The MediaTek Genio 700 offers a high-speed interface that uses PCIe2 2.0, USB 3.2 Gen1, 2xUSB 2.0, and MIPI-CSI interface for camera modules. The chipset features dual display support of full HD+4K resolution with AV1, VP9, H.265, and H.264 codec support.
The Cortex A78 cores enable faster, low latency, high bandwidth 5G networks and also allows mobile machine learning. The Cortex-A55 is based on ARMv8-A architecture. It is ARM's DynamicIQ technology, which allows for more flexible and efficient use of resources within a system-on-chip (SoC). Tensilica HiFi5 is the digital signal processor (DSP) used in the chipset, which brings in high neural network performance and soaring codec performance. HiFi 5 is four times faster than its predecessor, HiFi 4.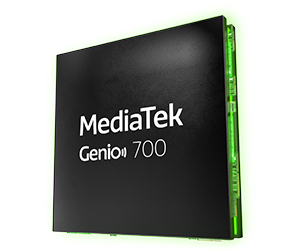 Connectivity Features and Software Support of MediaTek Genio 700
MediaTek offers developers and manufacturers the latest Wi-Fi 6 and Bluetooth 5.2 protocols. It features a 6GHz 5G connection for industrial, consumer, and enterprise applications. The Genio 700 SDK allows users to customize products using Yocto Linux, Ubuntu, and Android. With this support, customers can quickly develop their products with a minimal amount of effort, regardless of application type.
MediaTek Genio 700 is a low-power that can be used in applications, including Internet of Things (IoT) devices, wearable devices, and smart home appliances. Some possible applications of the Genio 700 include smart thermostats, security cameras, smart door locks, fitness trackers, and smart speakers.
The Genio 700 will be commercially available starting in Q2 2023. To learn more about the MediaTek Genio platform and the Genio 700, please visit the product page.
Join 97,426 other subscribers

Archives