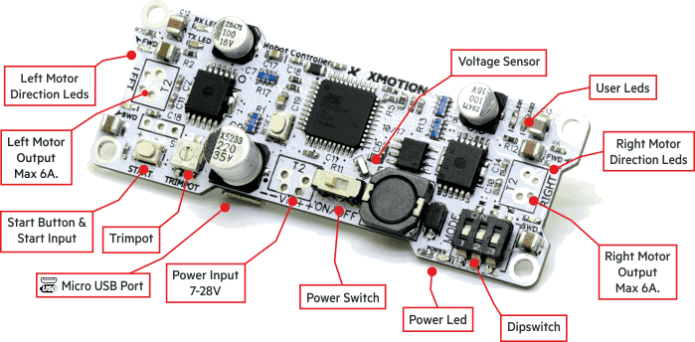 XMotion All In One Controller for Robotics
If there is a motion, it must have XMotion. Recreating Arduino & interface circuits user focused.
XMotion is Arduino Compatible all in one robot controller. Which designed specially for robotics, IOT and maker projects.

It includes powerful Motor drivers, switching mode regulator, interface circuits and more. With protected features, it is all in one board for lots of different type robot projects.

But not only this. Also we added some supporting materials, like starter codes, libraries. If you want to do line follower, mini-sumo or any basic robot we have ready-made codes for beginners.
XMotion All In One Controller for Robotics – [Link]