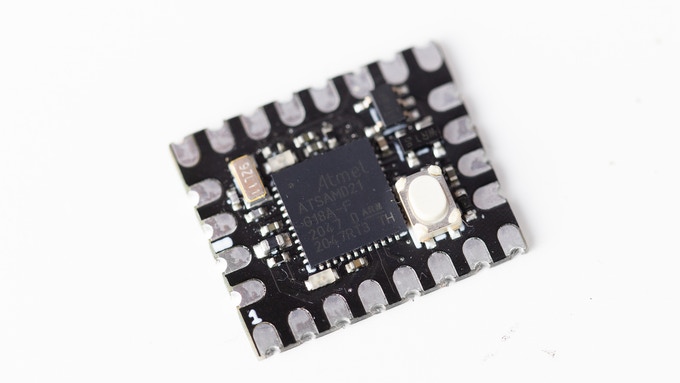 Meet Minima – One of the smallest and most versatile Arduino boards
Hamish Morley has designed a microcontroller module to help enthusiasts and developers accelerate their ideas faster into products — a versatile Arduino-compatible board in a really small package, called Minima.
"Minima is a small and versatile Arduino compatible programmable microcontroller module in a surface mount format. It is an ideal stepping stone between traditional jumper-based prototyping and producing your own custom PCB's," says Hamish.
Minima is one of the smallest Arduino-compatible boards with features that offer a great user experience. The board features a 32-bit Microchip SAMD21G18A processor, the same as the one on popular boards like Arduino Zero, MKR Zero and Adafruit Feather. Minima also features a 3.3V 150mA voltage regulator that is efficient, readily available, and ideal for edge IoT applications – it can be powered from a max of 16V. There's also a diode in the board that helps to protect your components from damage and sudden smoke.
The board is really really small in size like I said earlier, but it has all the necessary functionalities that it is expected to have. So it is a perfect solution for a wide range of projects like wearables, motion tracking and IoT.
Features and Specifications include: 
It has a very small size (19.8mm x 16.6mm)
It is easy to solder (no need for intricate soldering or reflowing)
It enables rapid prototyping (no need to bother about the time you'd use to solder tiny components, just base your design around the Minima footprint and accelerate your prototyping and designing)
CPU: 32-bit Microchip SAMD21G18A processor with a clock-speed of 48MHz
256KB of flash storage
32KB of RAM
Very low power consumption
3.3V, 150mA Voltage Regulator (converts the input voltage down to the working voltage of your components)
ESD suppressor for native USB (helps to improve reliability for mission-critical applications)
2x LEDs: 1x Green RX/TX LED for the Native USB, and 1x Red user programmable LED
Offers reverse voltage protection (provides protection for all of the components in case you accidentally connect1 the VIN/GND reversed)
18x GPIO (5x pins are analog-capable)
SPI, I²C, and UART interfaces
PWM and hardware interrupts
SMD-ready (hand soldering or reflow)
1x Reset button
Dimensions: 19.8mm x 16.6mm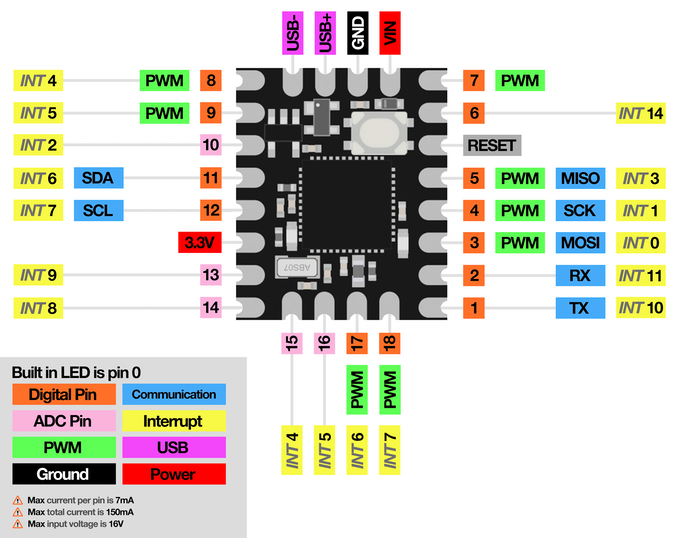 Minima has been already launched on Kickstarter and already surpassed it's $ 1,387 funding goal by almost $1,000. Manufacturing is expected to start in May while shipping will be done in July and August.
By the way, the developer has reassured that everything about the board is going to be open source, with all files available for download on GitHub soon.
"Keeping in line with the open source ethos of the Arduino community, I am uploading all of the hardware/software files onto GitHub so you can make your own board if you want," he said.
Further details on the board including schematics and rewards are also available on the Kickstarter page where the board is launched.