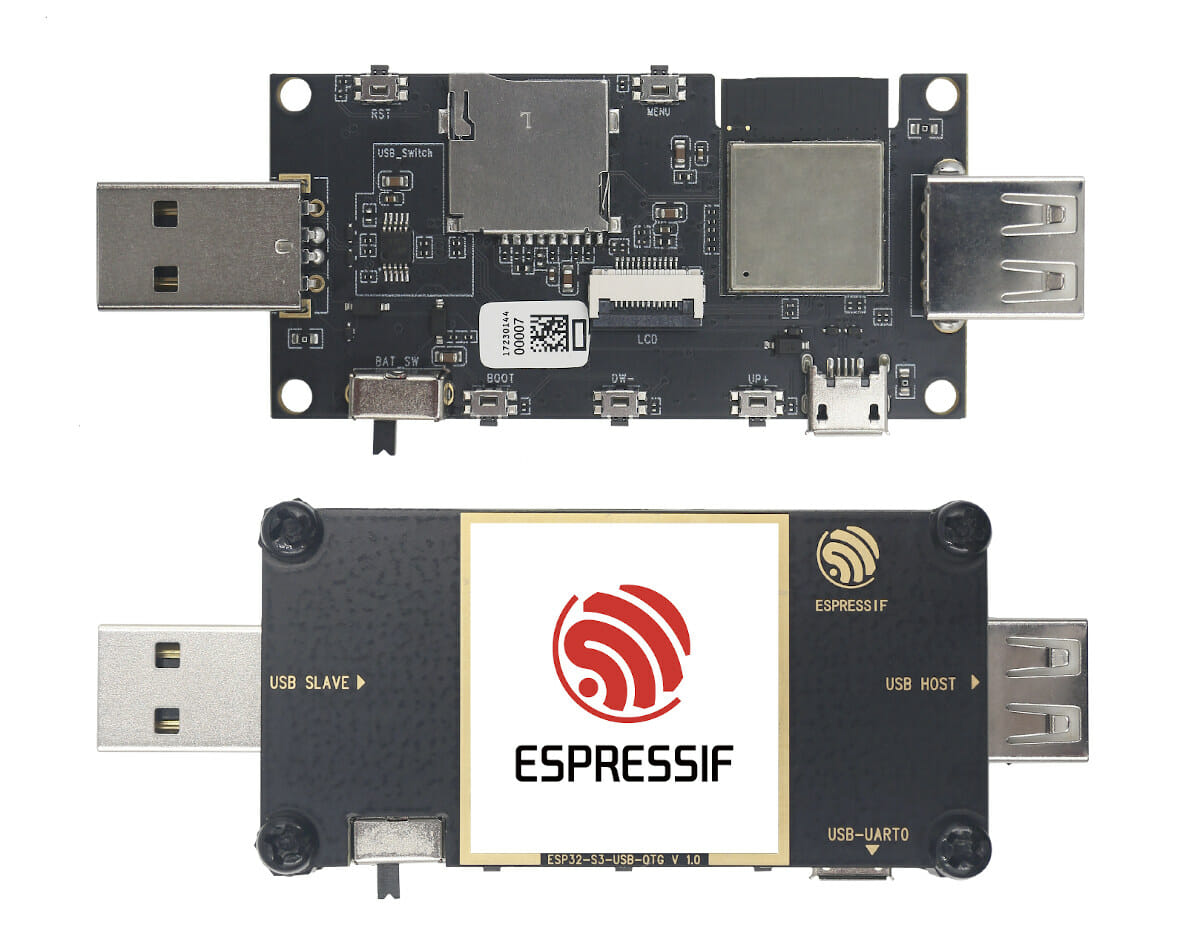 Meet the ESP32-S3-USB-OTG Development Board For USB Host And Device Solutions
Shanghai-based Semiconductor Company, Espressif Systems, maker of wireless communication, low-power, open-source model solutions, and the celebrated ESP series of Chips has added to their impressive product catalog, an ESP32-S3-USB-OTG development board.
Based on the ESP32-S3 SoC and the ESP32-S3-MINI-1-N8, the ESP32-S3-USB-OTG board utilizes the inbuilt USB interface of the ESP32 -S series of chips for applications requiring USB interfacing and the wireless functionality and processing capability of the ESP32-S3 dual-core Xtensa LX7 processor on the ESP32-S3-MINI-1-N8. In a joint operation, the USB interface and the WiFi support protocol can be used for applications like video streaming via WiFi, internet access via a 4G hotspot, and wireless USB connectivity.
Talking further on the ESP32-S3 SoC, the SoC is equipped with numerous features and peripheral interfaces for exciting functionality at development. These include SPI, UART, ADC, Camera, DAC, I2S, I2C, LCD, LED PWM, and a full-speed USB OTG. The ESP32-S3 OTG interface allows for the board's dual functionality as either a Host powering USB device or a Device connected and communicating with a Personal Computer (PC) or other devices. More so, the ESP32-S3 SoC inbuilt USB-to-serial port is compatible with communication between the USB virtual COM port and the UART port for data transfer. That's a big plus already as you would no longer need a USB-to-serial adapter for operations like printing and serial port debugging.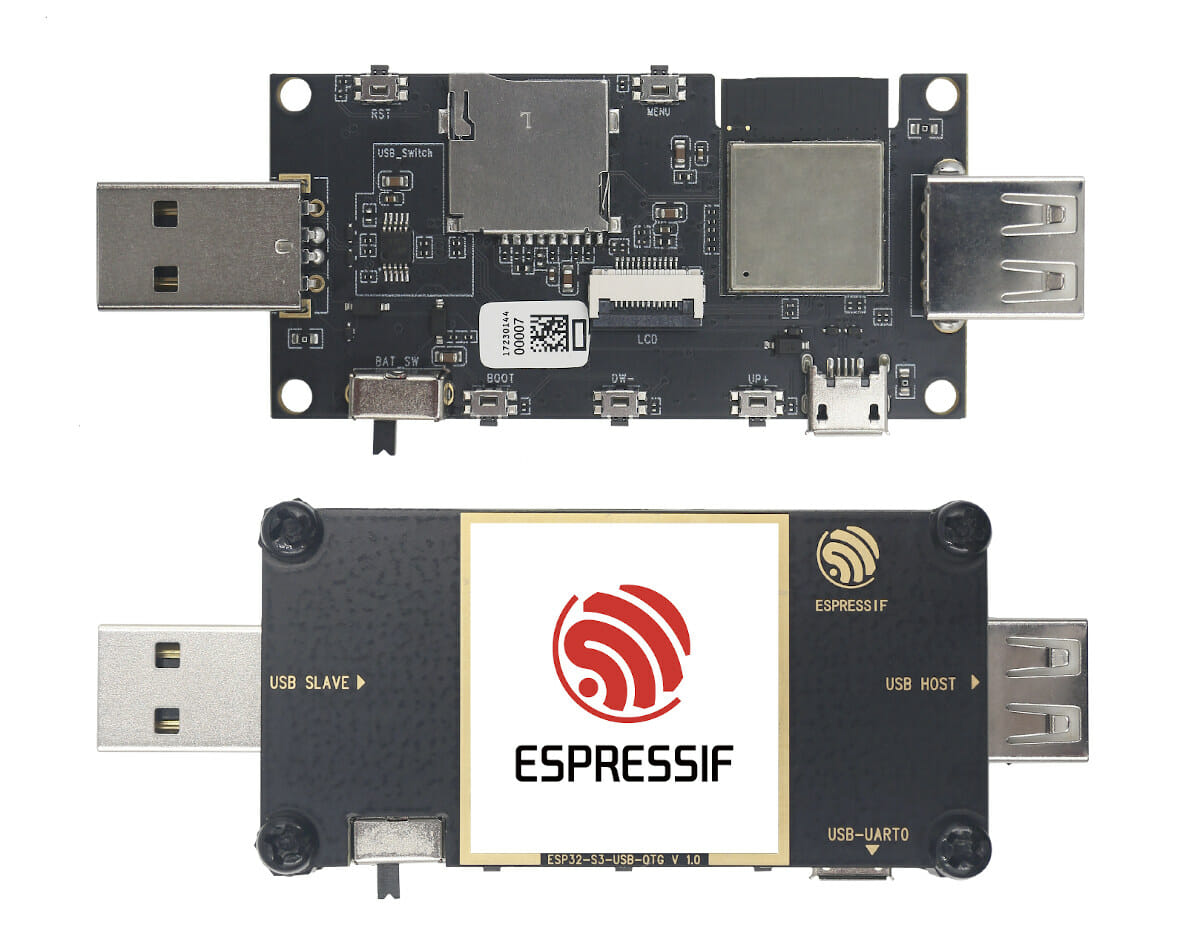 As regards usage, the ESP32-S2/S3 USB can be used with a USB camera for streaming, JPEG decoding, image transmission over WiFi,  and TF card storage. It can also be used with a 4G network module for a dial-up point-to-point internet connection via its USB interface, and can equally link connected mobile devices to the Internet as a WiFi hotspot. Additionally, the board has compatibility for the development of mass storage devices such as wireless USB disks and the development of human interface devices – USB keyboard and mouse, for signal controls. And interestingly, you can also receive controls signals from the keyboard or mouse when the ESP32-S3 USB board serves as a host.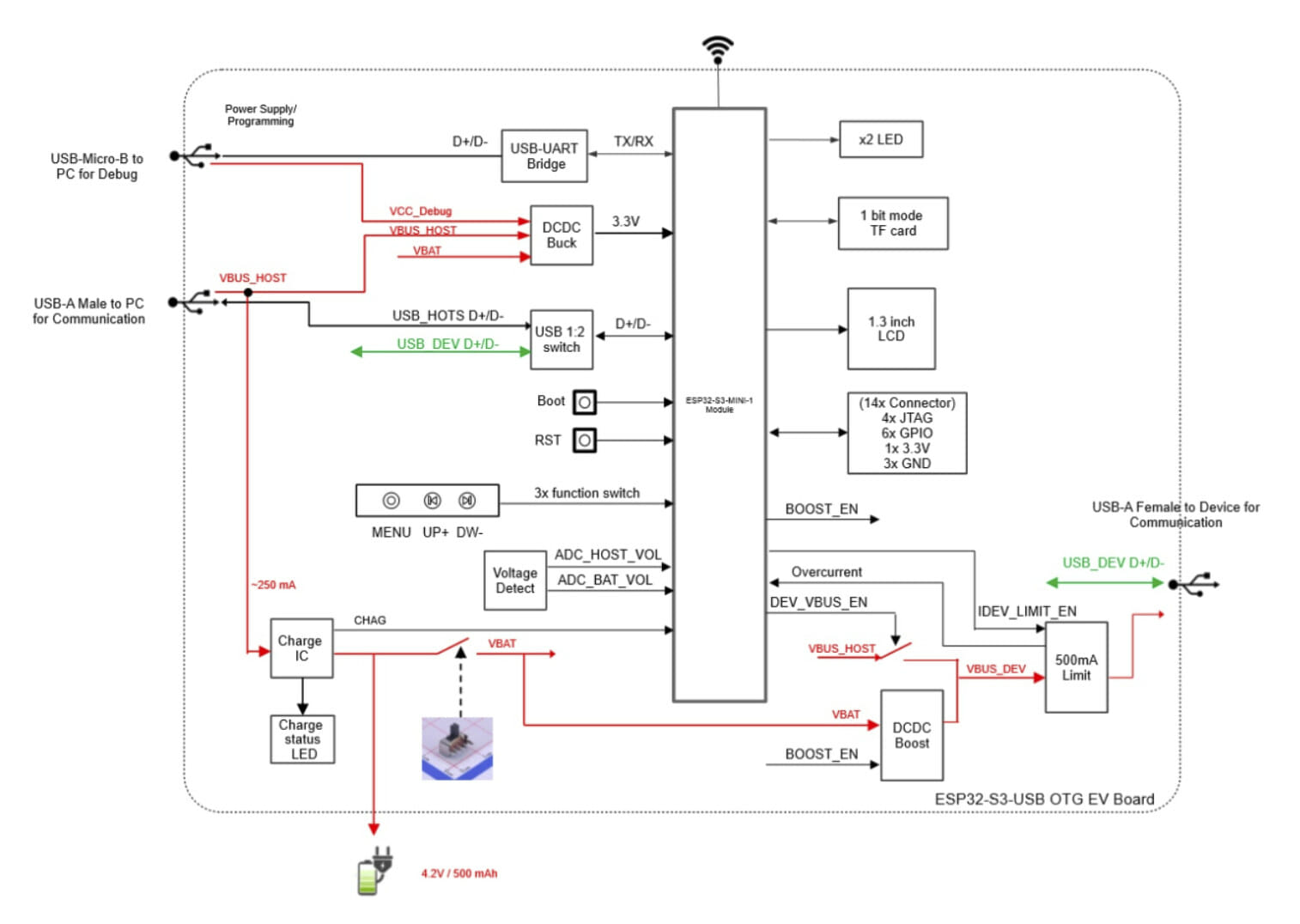 Highlights of key Features and Specifications of ESP32-S3-USB-OTG:
SoC:

ESP32-S3-MINI-1-N8 module with ESP32-S3 dual-core Xtensa LX7 processor, Supports WiFi 4 + Bluetooth 5.0, 8MB QSPI flash

Storage: MicroSD card slot
Power:

5V via USB host/Micro USB port
4.2V/500mAh battery

Display:  1.3-inch color LCD
USB:

Full-speed USB host port, Full-speed USB device port, Micro USB port for debugging

Expansion:

14 connectors including 6x GPIO, JTAG, 3.3V, and GND

Misc:

2x LEDs, 1x Menu, 1x Up/Down buttons, 1x Boot/Reset buttons, 1x BAT/5V selection switch
Espressif Systems is known for open-sourced software-based models and the software for the ESP32-S3-USB-OTG development board is not an exception. You will find links to sample codes on the ESP32-S2/S3 USB demo on the ESPRESSIF website or the device's Github page for the Device and Host usage.
The ESP32-S3-USB-OTG development board is available for purchase on Aliexpress for $35.00.
Join 97,426 other subscribers

Archives