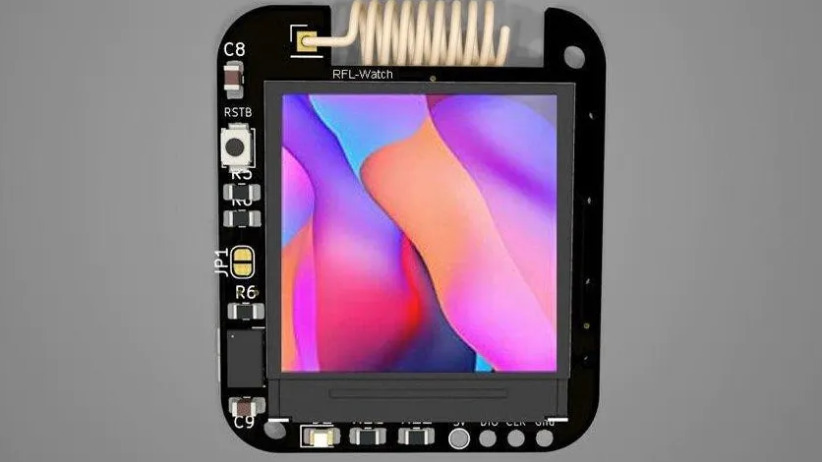 Meet the RFL-Watch: LoRa-Based Text Communicator
While adulations were still being showered on his work on the MORPHESP 240, Dr. Philippe Cadic (@Sulfroid on twitter), recently shared progress on another project called the RFL-Watch, via his twitter handle which is usually loaded with reports on the progress of his projects.
Based on the RAK4260, the RFL-Watch is a wearable LoRa communicator device which at the very least is expected to be able to tell time among other features.
The maker community for a while has been clamoring for an integrated Lora-MCU module similar to what is available with the ESP8266, with MCU and communication integrated into a single module. A number of LoRa-STM32 modules from Murata and STM themselves, have in the past seemed like a possible way out, but they require extra effort in RF design and certification, and Murata has a minimum order requirement (above 100 units), all of which puts the modules in a different category to modules like the ESP. The amount of LoRa-MCU vendor solutions in the market has increased, but it's safe to say one of the few that has truly spoken to the pain point of makers has been the RAK4620 and @Sulfroid is already putting the module to use with this Watch.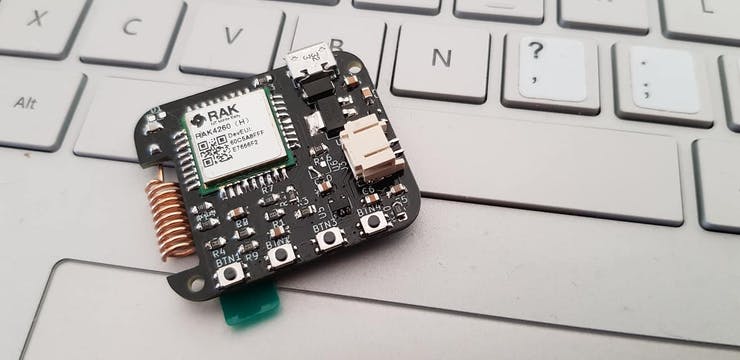 The RAK4620, based on Microchip's ATSAMR34J18B, combines a 32-bit ARM Cortex -M0+ MCU with a LoRa Transceiver in a compact surface-mount package, with key features including; Full support for 862 to 1020 MHz frequency coverage (all LoRaWAN® bands), High level of accuracy and stability (32MHz TXCO), Max Tx Power: 20dBm, Max Sensitivity (SF12 BW125kHz):  -136dBm, 17mA (typical) RX Current, and a rich selection of interfaces( I2C, SPI, ADC, UART, GPIOs).
While the work on the RFL-Watch is still in progress, the watch, asides the primary time-telling functionality, comes with a display, a 240 x 240 pixel, high-DPI, IPS LCD, through which a LoRa based text communication is expected to be implemented.
The project is still evolving and the final destination is still largely unclear, but you can follow the development process by checking out the twitter handle of the good Dr.(@sulfuroid). 
We will also provide you with more information as things unfold. Stay tuned!
Join 97,426 other subscribers

Archives