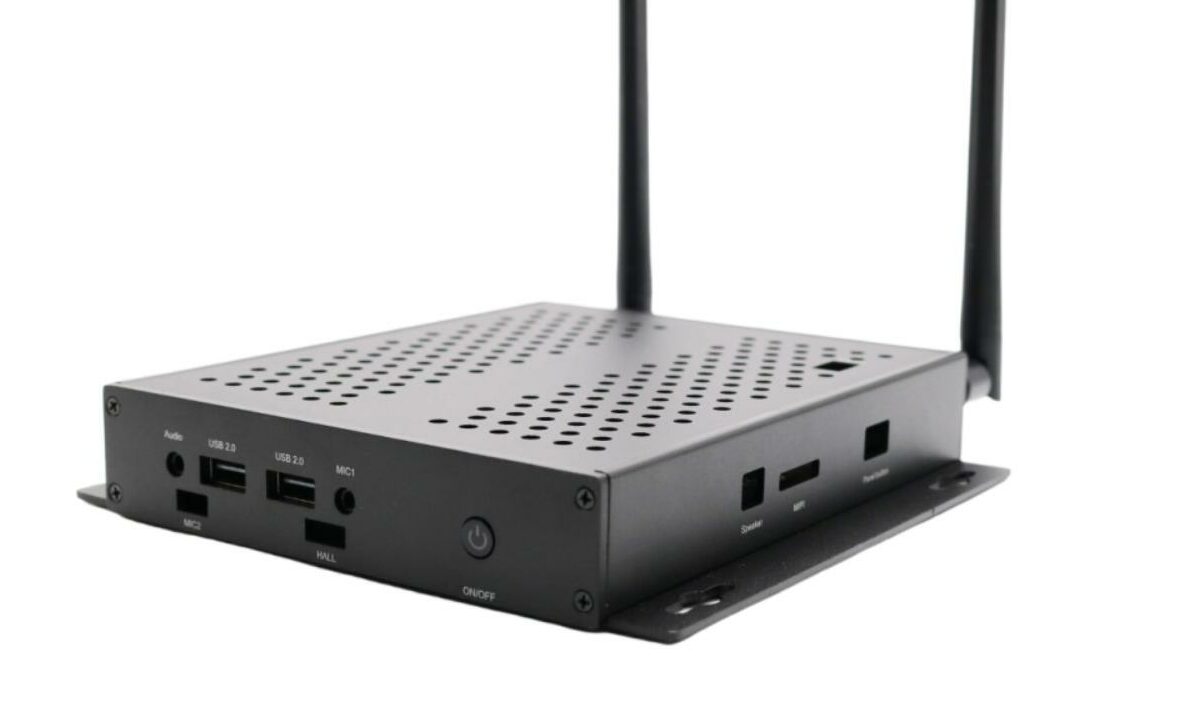 Mekotranics launched LS1200 live streaming box with 4.8TOPS AI computing performance
Mekotronics has launched a new hardware platform, LS1200 live streaming box, built around MTK Genio 1200 (MT8395) processor. By harnessing the computing power capabilities of the Genio chipset, the LS1200 is well-suited for live streaming applications.
The MTK Genio 1200 targets AI workloads and feature a high-performance octa-core processor that can be clocked up to a frequency of 2.2GHz. The CPU combines 4x Arm Cortex-A78 and 4x Arm Cortex-A55 processors with a dominant frequency that provides powerful general-purpose computing capability.
The onboard graphics processor is an Arm Mali-G57 graphics engine with five cores that can handle advanced 3D graphics. All of these pair with an integrated neural processing unit (NPU) that delivers up to 4.8 TOPS performance. The power consumption of NPU is only 1% of that of GPU, and it has a very high computational power efficiency when compared to the standard large-chip GPU method used as an AI operating unit.
Specifications of LS1200 live streaming box:
System-on-chip: MTK Genio 1200 (MT8395) processor Octa-core CPU, Quad-core cortex-A78 at 2.2Ghz and Quad-core cortex A55 at 2.2Ghz
GPU: Penta-core Mali-G57@880Mhz, with support of OpenGL ES, Vulkan, Open CL
NPU: 4.8 TOPS with support for TensorFlow and Caffe models
Memory: 8GB LPDDR4
Storage: 64GB eMMC
Display:

Resolution supports 4096×2160
Display: EDP connector and touchscreen interface
HDMI 2.0 supports a 4K 60Hz display

Multimedia:

Support 4K 10bits h265 / H264 video decoding, up to 60fps
1080p multi-format video decoding
1080p video coding, supporting H.264

Connectivity:

Ethernet: G-LAN network
Wi-Fi: 2.4G/5G Wi-Fi and Bluetooth

USB- 1x USB Type-C port, 2x USB 3.0 ports, 2x USB 2.0 ports
Operating system: Android 11 OS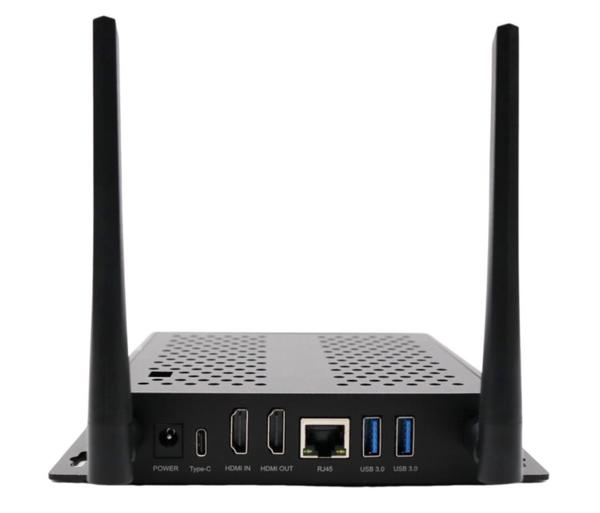 Additionally, it is capable of driving multiple 4K displays and touchscreens, as well as receiving and processing ultra-high-definition display and camera inputs. To allow full utilization of massive computing capacity, the platform comes with a plethora of interfacing and networking options to fulfill a wide range of requirements. Thus, Mekotronics offers HDMI input, HDMI output, TypeC, USB HOST x4, RJ45, Microphone, Audio, EDP, MIPI, and other interfaces, making it convenient and versatile for the development of several intelligent devices.
According to Mekotronics' official product page, the platform "supports a range of operating systems with stable and reliable performance," in addition to supporting the Android 11 operating system. Furthermore, the LS1200 boasts a high-quality aluminum chassis, a built-in fan, and an aluminum heat sink that work together to cool the device effectively. The platform also offers support for Wi-Fi and Bluetooth to deliver seamless connectivity.
More information on LS1200 can be accessed from Mekotronics' official product page.
Join 97,426 other subscribers

Archives