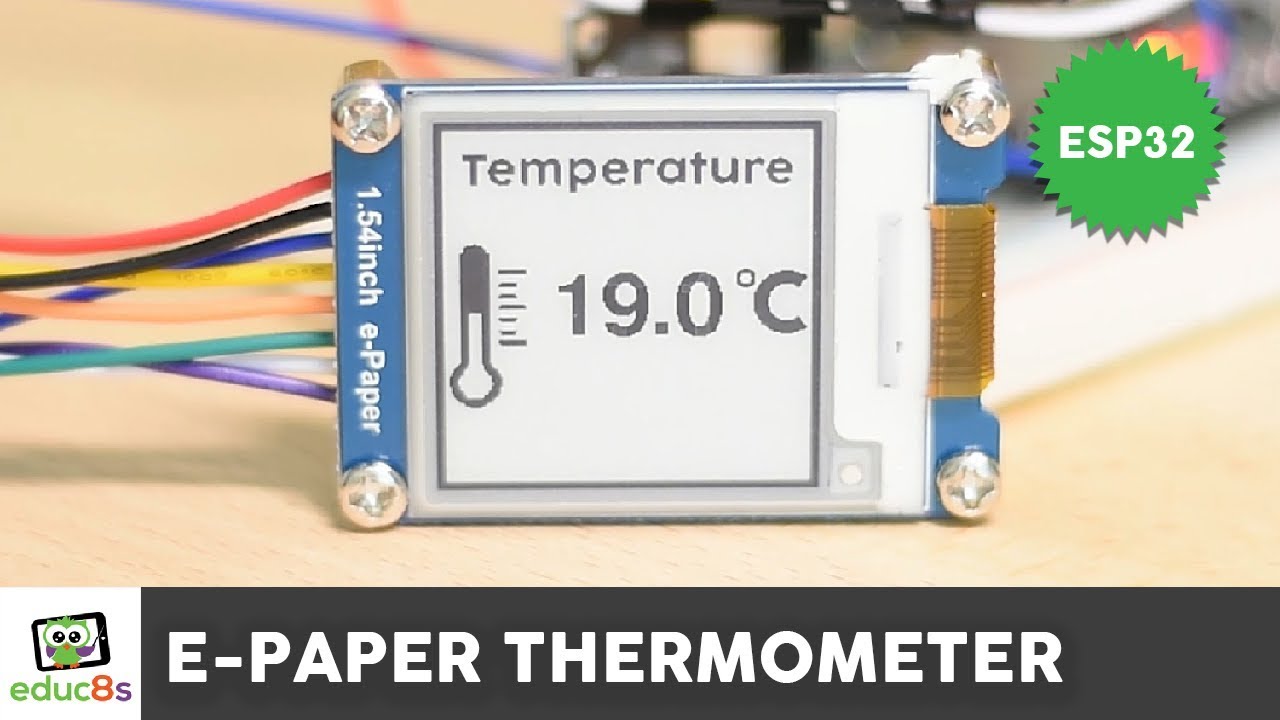 ESP32 E-Paper Thermometer with a DS18B20 Sensor
Our friends on educ8s.tv published a new video. Check it out.
In this ESP32 project video, we are going to use an E-Paper display and a DS18B20 temperature sensor to build a low-power thermometer. We are going to use the Arduino IDE to program to ESP32 board. ! It is a very easy project to build. It won't take us more than 5 minutes so let's get started!
ESP32 E-Paper Thermometer with a DS18B20 Sensor – [Link]
Join 97,426 other subscribers

Archives