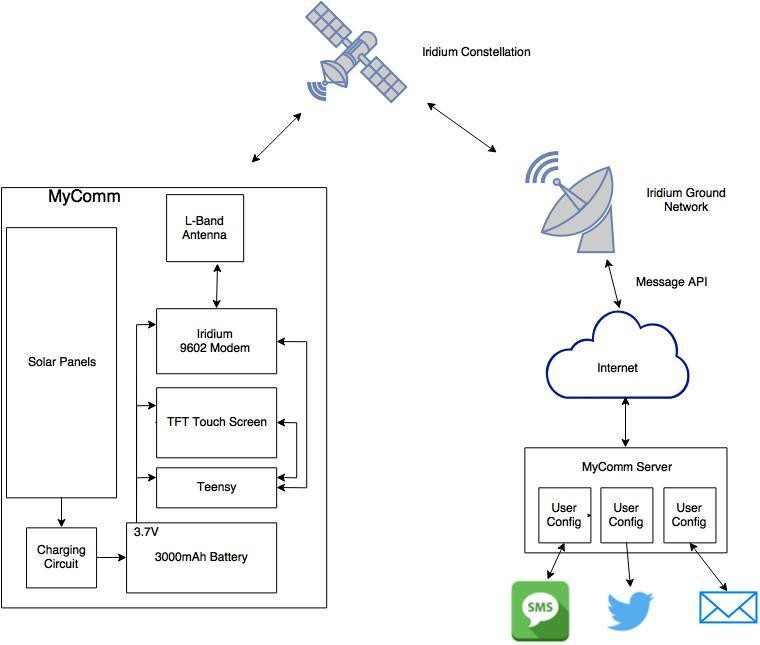 MyComm: A portable satellite messaging system
Never before have we been so incredibly connected to one another than today; thanks to the prevalence of internet and mobile data networks. But the dimension of this connected world is finite and ends not far beyond the outermost cell phone tower. John Grant wanted to be connected to his friends and family all the time and from everywhere. So he planned to build MyComm, a portable satellite messaging system that allows him to send text messages from anywhere on Earth.
The MyComm project consists of two parts: the MyComm Handheld and the MyComm Server. The MyComm Handheld is a standalone device that features a 2.8" TFT LCD touch screen user interface and is capable of running on solar power. The heart of this project is the RockBLOCK Mk2, a satellite modem with an Iridium 9602/3 Transceiver, which allows two way communication with the MyComm Server over the Iridium Satellite Network using the Iridium Short Burst Data (SBD) service. The SBD is a bandwidth-limited messaging system, and therefore, the transmitting and receiving packets are limited to 340 bytes and 270 bytes per message, respectively. With 66 operating satellites, the Iridium satellite network works far beyond the reach of WiFi and GSM networks and allows transmission of information from any point on Earth, including the polar regions. The MyComm project uses a Teensy 3.1 micro controller module for handling the user inputs and text messages, as well as for controlling the satellite modem. Because Iridium operates in the microwave L-band, MyComm requires an unobstructed line-of-sight view of a satellite is for reliable data communication. John has already submitted MyComm to the 2016 Hackaday Prize contest and is planning to run a Kickstarter campaign in ear future to launch this project into the market.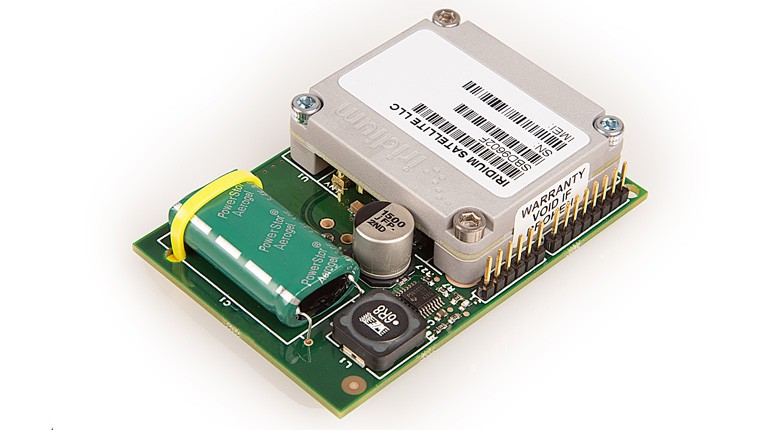 Join 97,426 other subscribers

Archives