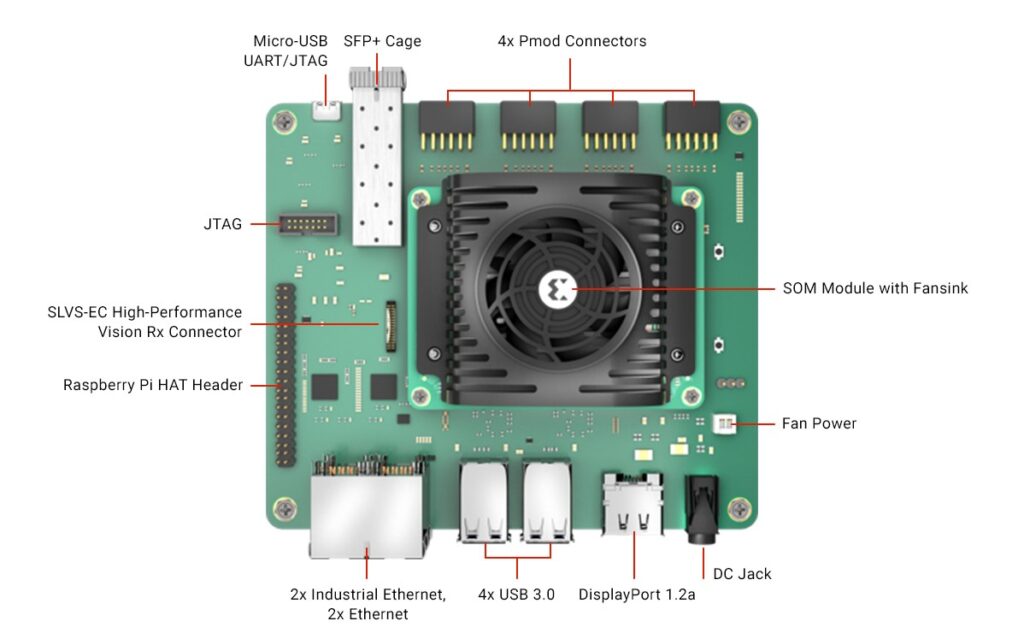 New FSM-IMX547 Camera Kit from FRAMOS Demonstrates the Capabilities of SLVS-EC on AMD-Xilinx Kria KR260 Robotics Starter Kit
Since machine vision is increasingly becoming important in the field of robotics development, several top-level companies in the robotic industry are taking interest in projects that aid the rapid development of hardware-accelerated applications for robotics, machine vision, and communication and control.
AMD-Xilinx recently designed the Kria KR260 Robotics Starter kit for robotics and industrial applications, complete with the high-performance interface, a standard framework, and native ROS 2 support. The AMD-Xilinx Kria KR260 is indeed a robotic starter kit for the future. It is the latest addition to the Kria portfolio of adaptive SoMs and developer kits, offering a seamless path to production deployment with existing Kria K26 adaptive SoMs.
On the other hand, Framos, a certified partner of AMD-Xilinx, and one of the leading companies in the supply of custom vision solutions and imaging components has also now introduced a new fully integrated camera accessory for the Robotics Starter kit.
The newly launched FSM-IMX547 camera accessory is capable of streaming high-quality monochrome or color images to the Robotic starter kit. It is compatible with the 10GigE Vision camera app available for free download and testing purposes at the AMD-Xilinx App store. The camera kit is equipped with a 5 MegaPixel shutter CMOS image sensor which it uses to transmit color or black/white images to the starter kit at up to 12fps. It also uses Framos' SLVS-EC Rx IP, allowing the starter kit to stream at up to 2472 x 2128 pixels effortlessly. According to Nathan Dinning, the Director of Product Management at FRAMOS,
"the most demanding imaging projects in the robotics industry that require robust data transfer will leverage this technology to its full extent. The SLVS-EC high speed interface paired with the Kria KR260 is a powerful combination that will give Vision to a new age of robotics."
The camera modules offer input voltages of 1.1V, 1.8V, 2.9V, and 3.3V. They are designed specifically for applications that require mid-to-high resolution with a fully-featured sensor. The FSM-IMX547 camera modules and its versatile adapter framework is also a camera kit for all levels of product creation, especially at the evaluation and proof-of-concept stages where they can be used to interface the Kria KR260 Robotics Starter Kit or other open processing platforms with the latest image sensor technology.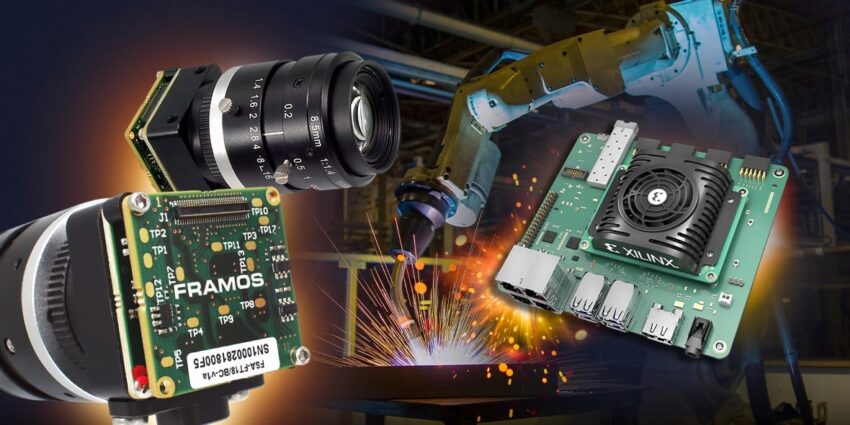 Other specifications include 2.74µm pixel pitch, 1/1.8 type optical format, 5:4 aspect ratio, and I2C communication interface. The kit can also be used to develop machine vision applications with high-speed, high-performance, and high output. Included in the package as accessories are a matching lens and a corresponding amount to give the best out-of-the-box experience to users.
Other useful information and availability of the Kria KR260 Robotics Starter Kit can be found on the company's product page, while product details of the monochrome version of the FSM-IMX547 camera accessory are available on Mouser's website here, and the color version can be found here.
Join 97,426 other subscribers

Archives