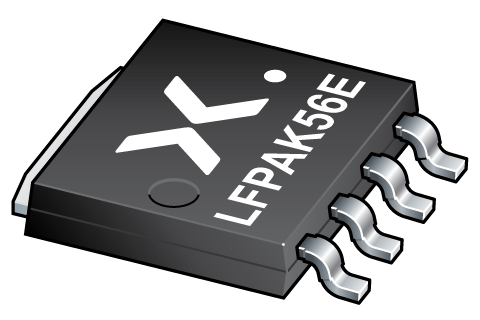 Nexperia Releases its 0.57 mili-Ohm Product in LFPAK56 Packaging
Nexperia announced the release of its lowest-ever RDS(on) power MOSFET, the PSMNR51-25YLH, exhibits a value of 0.57mΩ at 25V. Based on NextPowerS3 technology, this performance doesn't compromise other parameters such as maximum drain current (ID(max)), Safe Operating Area (SOA), or gate charge QG.
Features
100% avalanche tested at I(AS) = 190 A
Optimized for low RDSon
Low leakage < 1 μA at 25 °C
Low spiking and ringing for low EMI designs
Optimized for 4.5 V gate drive
Copper-clip for low parasitic inductance and resistance
High-reliability LFPAK package, qualified to 175 °C
Wave solderable; exposed leads for optimal solder coverage and visual solder inspection
Nexperia's PSMNR51-25YLH MOSFET offers a maximum drain current rating up to 380 Amps, especially important in motor control applications where motor-stall can result in very high current surges for short periods. The device is packaged in LFPAK56, Nexperia's 5mm x 6mm Power-SO8 compatible package, with a copper-clip construction that absorbs thermal stresses.