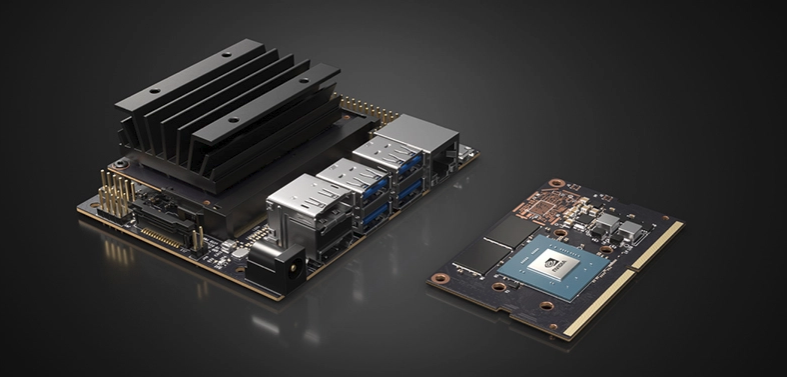 NVIDIA Announces Jetson Nano: $99 Tiny Developer Kit
NVIDIA today announced the Jetson Nano™, an AI computer that makes it possible to create millions of intelligent systems.
The small but powerful CUDA-X™ AI computer delivers 472 GFLOPS of compute performance for running modern AI workloads and is highly power-efficient, consuming as little as 5 watts.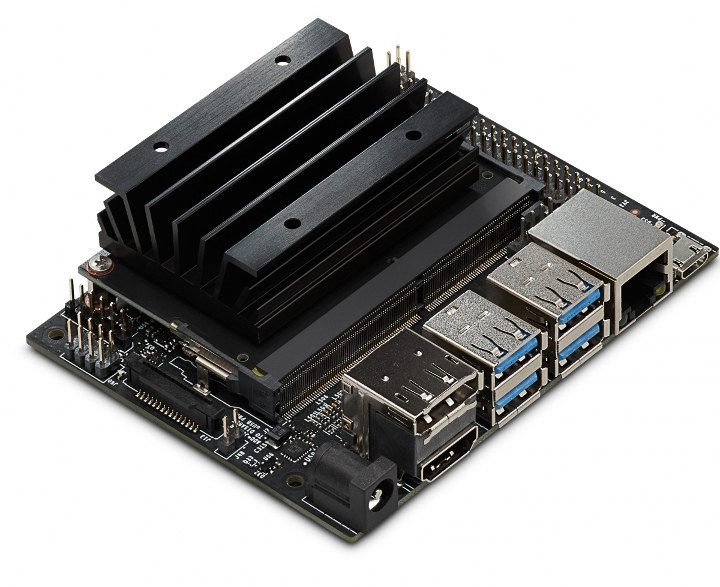 Unveiled at the GPU Technology Conference by NVIDIA founder and CEO Jensen Huang, Jetson Nano comes in two versions — the $99 devkit for developers, makers and enthusiasts and the $129 production-ready module for companies looking to create mass-market edge systems.
Jetson Nano supports high-resolution sensors, can process many sensors in parallel and can run multiple modern neural networks on each sensor stream. It also supports many popular AI frameworks, making it easy for developers to integrate their preferred models and frameworks into the product.
Jetson Nano joins the Jetson™ family lineup, which also includes the powerful Jetson AGX Xavier™ for fully autonomous machines and Jetson TX2 for AI at the edge. Ideal for enterprises, startups and researchers, the Jetson platform now extends its reach with Jetson Nano to 30 million makers, developers, inventors and students globally.
Jetson Nano makes AI more accessible to everyone — and is supported by the same underlying architecture and software that powers our nation's supercomputers," said Deepu Talla, vice president and general manager of Autonomous Machines at NVIDIA. "Bringing AI to the maker movement opens up a whole new world of innovation, inspiring people to create the next big thing.
Jetson Nano Developer Kit
The power of AI is largely out of reach for the maker community and in education because typical technologies do not pack enough computing power and lack an AI software platform.
At $99, the Jetson Nano Developer Kit brings the power of modern AI to a low-cost platform, enabling a new wave of innovation from makers, inventors, developers and students. They can build AI projects that weren't previously possible and take existing projects to the next level — mobile robots and drones, digital assistants, automated appliances and more.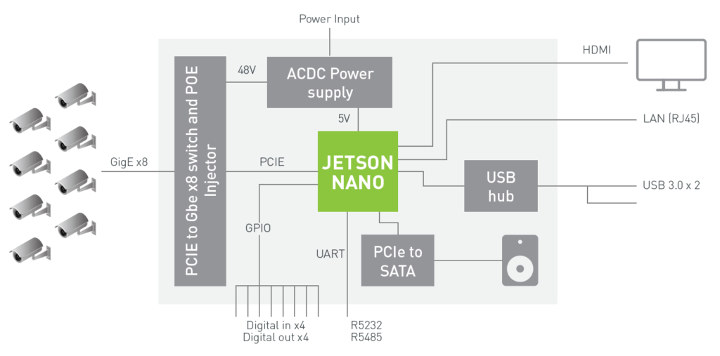 The kit comes with out-of-the-box support for full desktop Linux, compatibility with many popular peripherals and accessories, and ready-to-use projects and tutorials that help makers get started with AI fast. NVIDIA also manages the Jetson developer forum, where people can get answers to technical questions.
The Jetson Nano Developer Kit is exciting because it brings advanced AI to the DIY movement in a really easy-to-use way," said Chris Anderson of DIY Robocars, DIY Drones and the Linux Foundation's Dronecode project. "We're planning to introduce this technology to our maker communities because it's a powerful, fun and affordable platform that's a great way to teach deep learning and robotics to a broader audience.
Jetson Nano System Specs and Software
Key features of Jetson Nano include:
GPU: 128-core NVIDIA Maxwell™ architecture-based GPU
CPU: Quad-core ARM® A57
Video: 4K @ 30 fps (H.264/H.265) / 4K @ 60 fps (H.264/H.265) encode and decode
Camera: MIPI CSI-2 DPHY lanes, 12x (Module) and 1x (Developer Kit)
Memory: 4 GB 64-bit LPDDR4; 25.6 gigabytes/second
Connectivity: Gigabit Ethernet
OS Support: Linux for Tegra®
Module Size: 70mm x 45mm
Developer Kit Size: 100mm x 80mm
Availability
The NVIDIA Jetson Nano Developer Kit is available now for $99. The Jetson Nano module is $129 (in quantities of 1,000 or more) and will begin shipping in June. Both will be sold through NVIDIA's main global distributors. Developer kits can also be purchased from maker channels, Seeed Studio and SparkFun.
[18/04/2019 Update] You may want to check this great article on Getting Started with the NVIDIA Jetson Nano Developer Kit.
Subscribe to Blog via Email
Join 97,456 other subscribers
Archives