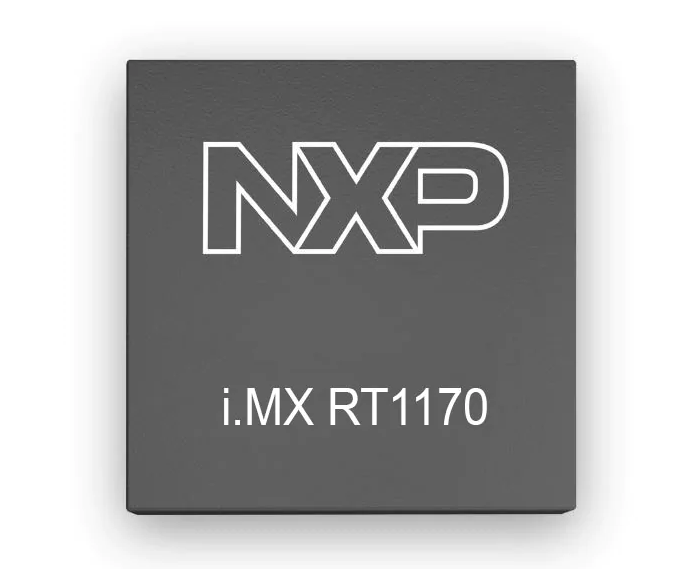 NXP Launches The Gigahertz Microcontroller Era
NXP Semiconductors has announced the industry's first crossover MCU, i.MX RT1170 28nm fully-depleted silicon-on-insulator (FD-SOI) microcontroller unit (MCU), which is a power-efficient design with real-time functionality, and MCU usability at an affordable price. It clocks its primary Arm Cortex-M7 processing core at up to 1GHz while packing a secondary Cortex-M4 core running at 400MHz. Geoff Lees, senior vice president and general manager for microcontrollers at NXP says:
"NXP saw the potential early on to create high-performance crossover MCUs, utilising the latest applications processor architecture and design philosophies. Now, with the i.MX RT1170 breaking the gigahertz barrier, we have opened up edge computing to all these technology possibilities."
In addition to its Cortex-M7 and Cortex-M4 cores, the i.MX RT1170 features a 2D vector graphics core, NXP's in-house Pixel Processing Pipeline (PxP) 2D graphics accelerator, and its EdgeLock 400A embedded security platform. The new crossover MCU incorporates up to 2MB of on-chip SRAM, including 512KB that can be configured as TCM with Error Code Correction (ECC) for Cortex-M7 use, and 256KB of TCM with ECC for Cortex-M4 use.
The i.MX RT1170 dual-core system infuses a high-performance core and a power-efficient core with independent power domains of operation, enabling developers to run applications in parallel or reduce power consumption by switching off individual cores as necessary. To illustrate, the energy-efficient Cortex-M4 core can be dedicated to time-critical control applications, such as sensor hub and motor control, while the main core runs more complex applications. Additionally, its dual-core system can run ML applications in parallel, such as face recognition with natural language processing to create human-like user interactivity.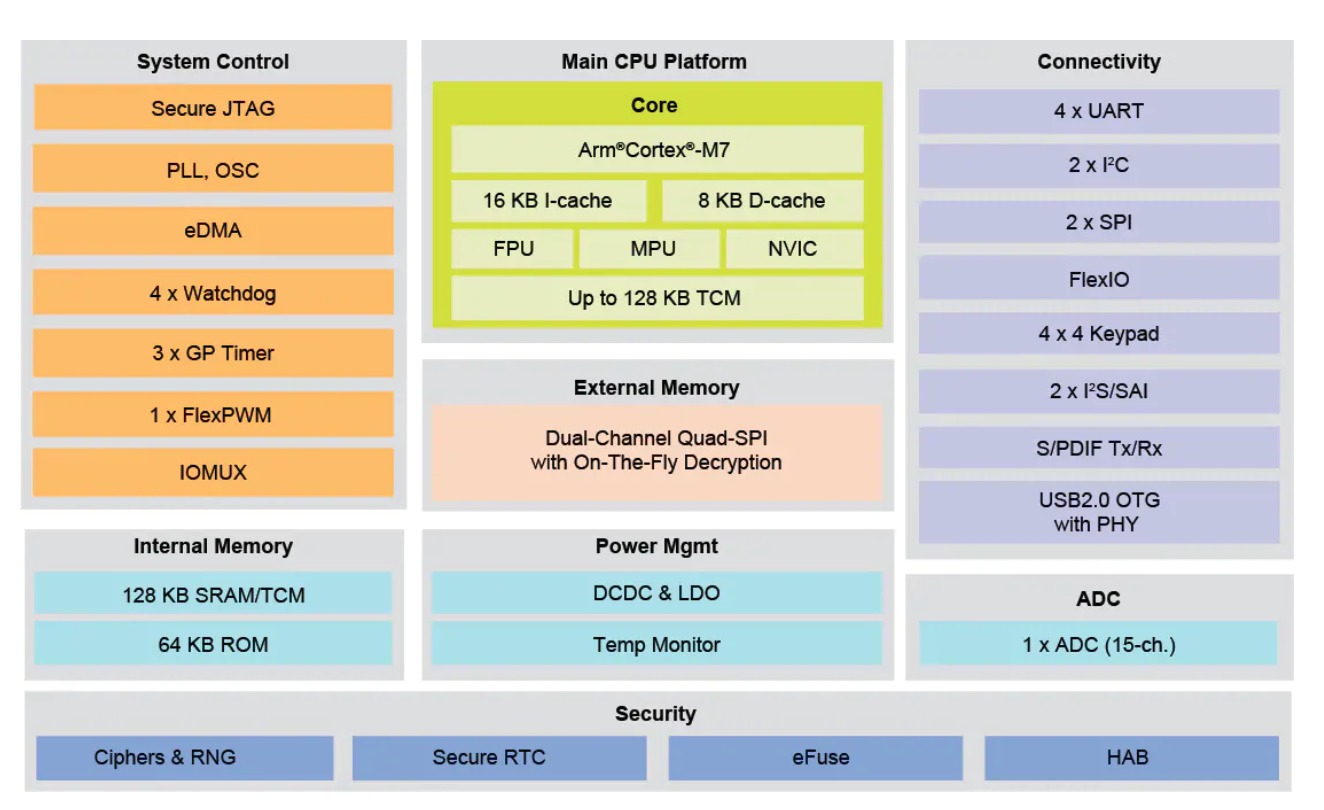 As we move towards a world of a trillion connected devices, businesses are looking for real-time data insights, driving an increased requirement for on-device intelligence,"
says Dipti Vachani, senior vice president and general manager for automotive and Internet of Things (IoT) at core IP provider Arm. He continues :
"The i.MX RT1170 family efficiently combines enhanced on-device processing with low-latency performance, significantly lowering the bill of materials (BOM) cost, while pushing the boundaries of what's possible for embedded and IoT applications."
For edge compute applications, the GHz Cortex-M7 core enhances performance for ML, edge inference for voice, vision and gesture recognition, natural language understanding, data analytics, and digital signal processing (DSP) functions. The combination of GHz performance and high density of on-chip memory speeds up face recognition inference time by up to 5x, in comparison to today's fastest MCUs available in the market, in addition to having processing bandwidth to improve accuracy and immunity against spoofing. The GHz core is also highly efficient in executing computationally demanding voice recognition, including audio pre-processing (echo cancellation, noise suppression, beamforming, and barge-in) for improved cognition. The GHz core also offers 720p displays at 60fps refresh and 1080p HD screens at 30fps to create immersive visual experiences. The combination of a GPU and high-performance core can be useful for smart home, industrial, and automotive cockpit applications.
NXP has confirmed it will be demonstrating the i.MX RT1170 at Arm TechCon 2019, showcasing a new record CoreMark benchmark run of 6,468 at Booth #731 on October 8th-10th 2019. More information on the part itself can be found on the NXP website.
Subscribe to Blog via Email
Join 97,456 other subscribers
Archives