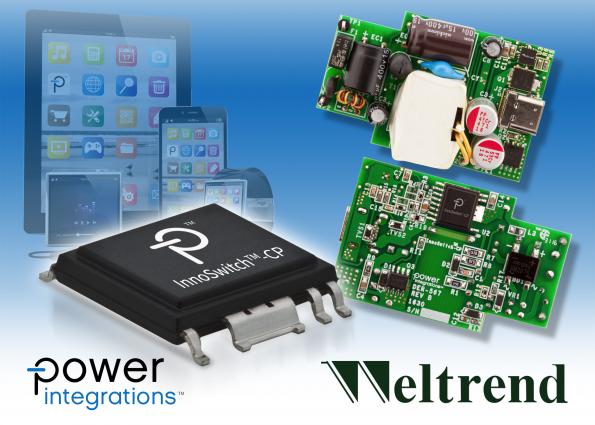 Reference design – USB Type-C charger delivers 18W
Graham Prophet @ eedesignnewseurope.com discuss about a 18W USB power supply reference design.
This joint reference design describes an 18W, USB PD compliant, AC-DC power converter. The design, titled DER-567, pairs the WT6630P USB Type-C PD controller from Weltrend with Power Integrations' InnoSwitch-CP off-line CV/CC flyback switcher IC, to produce a compact and highly energy-efficient standards-compliant power adapter, that PI says will deliver faster charge times for the larger batteries required to power next-generation mobile devices.
Reference design – USB Type-C charger delivers 18W – [Link]