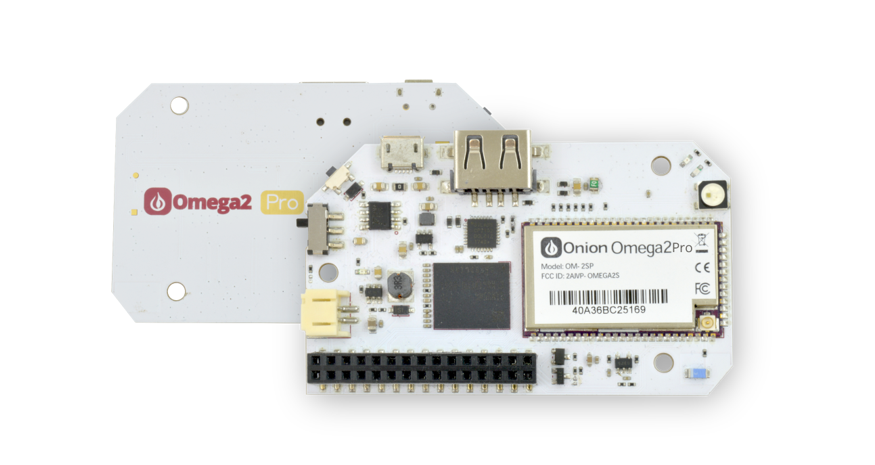 Onion Omega2 Pro – A tiny, open source Linux dev board
A tiny, open source, plug-and-play Linux dev board with Wi-Fi and lots of storage.
Meet Omega2 Pro, the most powerful Omega yet.
The Omega2 Pro is the next generation of our highly successful Omega2 and the most powerful IoT computer we've made yet. It is a standalone device – the processor, memory, gigabytes of storage, and Wi-Fi radio are all built-in, and it's smaller than a breadboard.
The storage is pre-loaded with the OpenWrt embedded Linux distro, so getting started is as easy as plugging in a Micro USB cable for power and taking a few minutes to go through the browser-based setup wizard.
Developing
The Omega2 Pro makes it easy to jump right into building your project on your own terms:
All you need is a Micro USB cable to provide power and it's up and running.
Hosted on the Omega2 Pro, OnionOS provides an intuitive user interface through your browser. Write code, run commands, and use apps to interact with your Omega2 Pro – no installation required.
Develop your project in your favorite language: Python, GoLang, NodeJS, PHP, C, C++, and many more are supported.
Features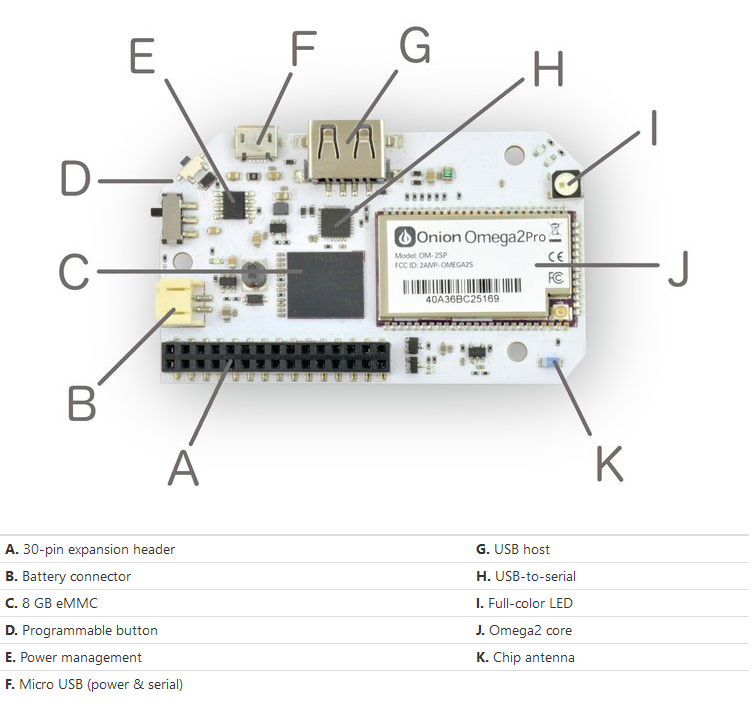 Software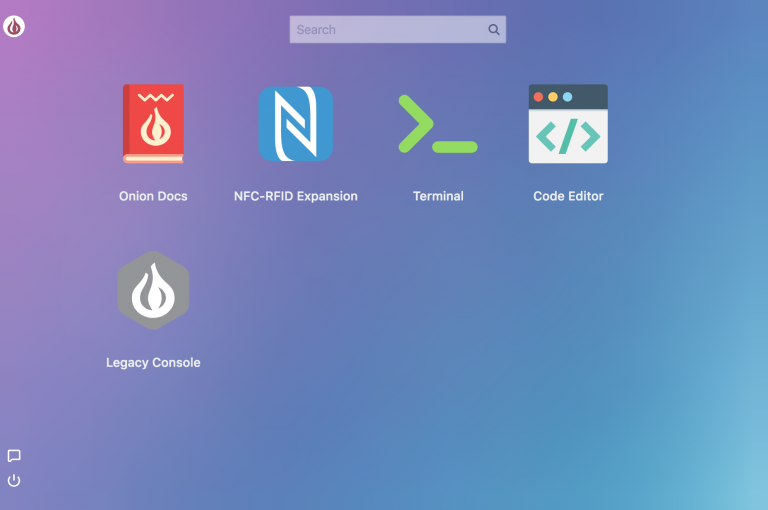 The project is soon coming on Crowd Supply
Join 97,426 other subscribers

Archives