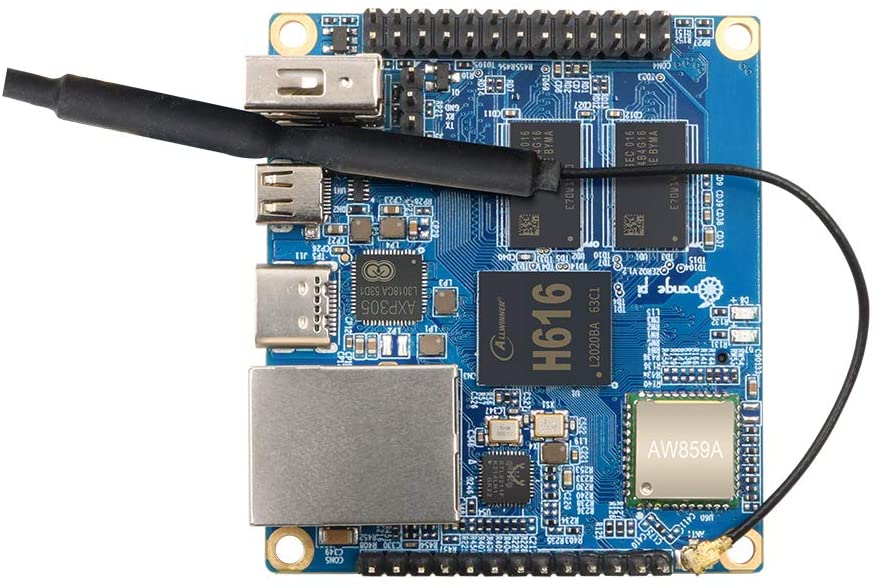 Orange Pi Zero 2 SBC debuts Allwinner H1616
With the market being flooded by "Pi" branded products, it becomes hard to find out which ones deserve your attention and bring something new to the table, and not just impersonate the original Raspberry Pi models. This is as big of a rant you are going to get today, as we take a peek to the new Orange Pi Zero 2 and find out where it stands in this Pi world we live in.
The Orange Pi Zero 2 is an alternative to the Pi Zero, and has been unveiled over a year ago, but only now has started shipping orders. It build upon its predecessor by switching from an ARM Cortex-A7 based processor, the Allwinner H2, to a much faster, Cortex-A53 based Allwinner H616 (clocked at 1.5 GHz), which blows the Raspberry Pi Zero right out of the water in terms of performance for about the same price and a less rectangular, but just a tad bit bigger size, coming at a size of 60 x 53 mm (compared with the 66 x 30 mm of the Raspberry Pi Zero). Besides that, it offers you the option for 512 MB or 1 GB of RAM, and upgrades its predecessor Orange Pi Zero in almost every level: processor, RAM, adds Bluetooth 5.0, faster Wi-Fi and ethernet, provides a micro HDMI interface and switches its power to USB type-C, instead of micro USB.
Looking at its specs in greater detail:
Allwinner H616: 64-bit quad-core ARM Cortex-A53 processor, clocked at 1.5 GHz
Mali G31 MP2 GPU: Supports OpenGL ES 1.0 / 2.0 / 3.2 and OpenCL 2.0
Memories: 512 MB / 1 GB DDR3 RAM (shared with the GPU) + 2 MB SPI Flash + SD card storage
Connectivity: Dual band Wi-Fi, Bluetooth 5.0 and 10M / 100M / 1000M ethernet
Video output: Micro HDMI 2.0a up to [email protected] fps and TV CVBS output (support for PAL / NTSC) via 13 pin interface board
3x USB 2.0 host (2 of them via 13 pin interface board)
Peripherals: 26 pin header with I2C, SPI, UART and GPIO ports + 13 pin header with 2x USB host, IR pin, TV-out, audio (no mic) and 3 GPIO ports
Power: 5V 2A via USB Type-C interface
Support for Android 10, Ubuntu and Debian
53 mm x 60 mm dimensions and weight of 30 grams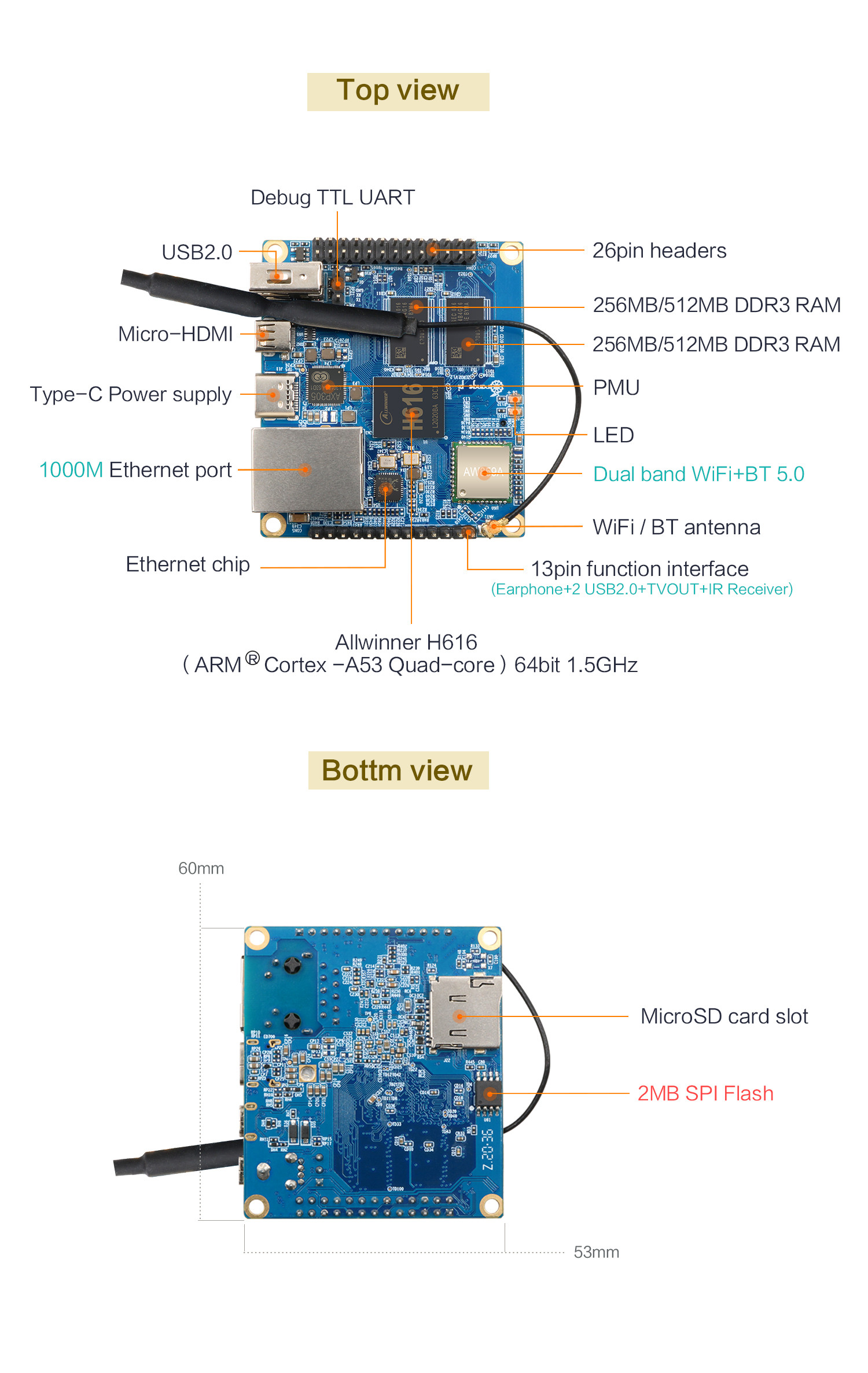 Regarding this set of specifications, there is a lot of potential projects you can do with it. In my opinion, this board seems like the perfect candidate for an Android TV box, but that is only an idea. You can use it as a computer for Linux, gaming, video applications, among other things. Your creativity is the limit. Lastly, you are probably wondering about the price: remember me saying that the board competes with the Raspberry Pi Zero? By the specs it offers, it blows that out of the water, and the pricing is only $18.99 for the 1 GB RAM version, which is crazy. I think it is worth a go.
Orange Pi Zero 2 link: http://www.orangepi.org/Orange%20Pi%20Zero2/
Subscribe to Blog via Email
Join 97,590 other subscribers
Archives