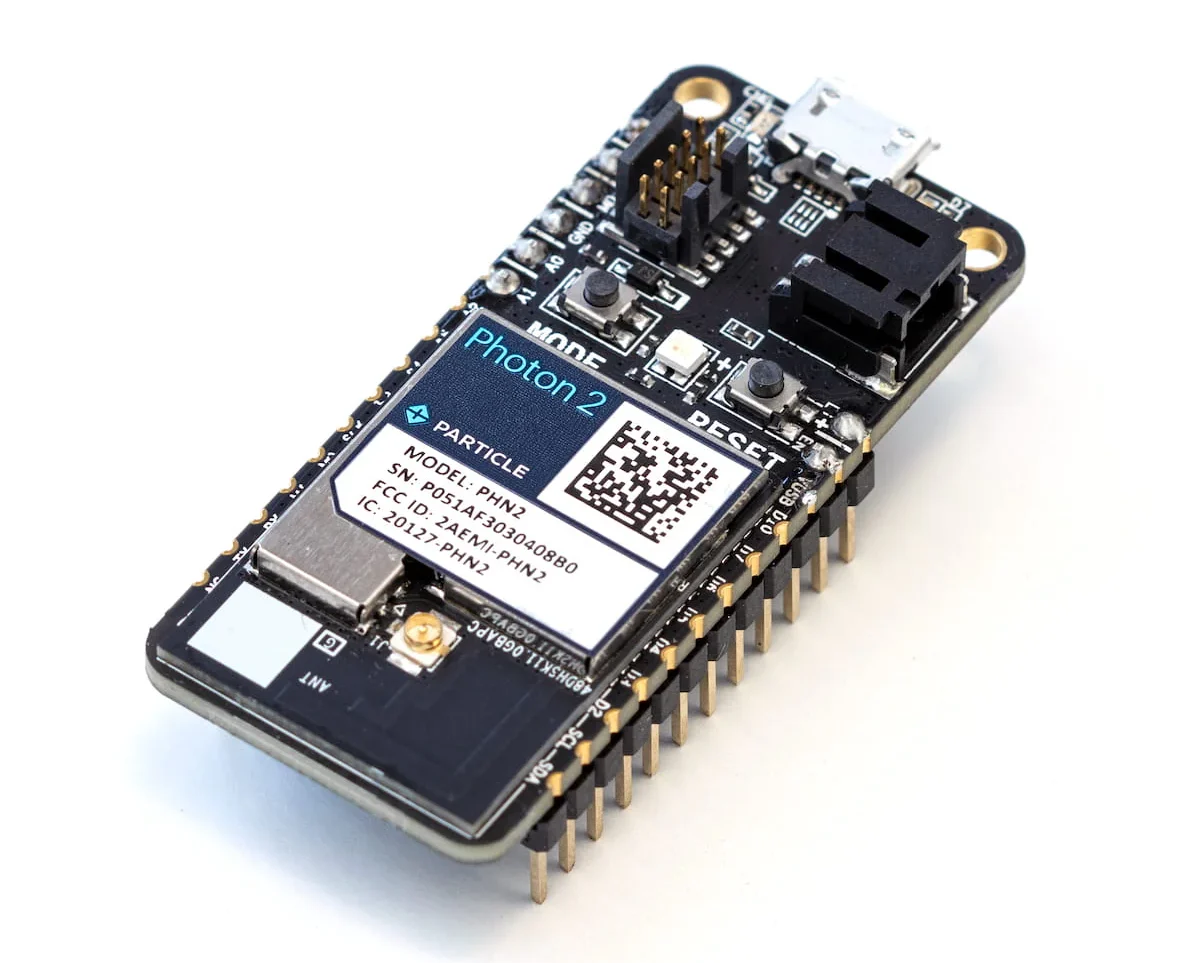 Particle Announces the Photon 2 and P2 Module, for IoT Wi-Fi Solutions
Particle, the integrated IoT Platform-as-a-Service, has unveiled its latest offerings: the P2 and Photon 2 hardware modules, which represent updates to their advanced embedded IoT Wi-Fi solutions. These modules, powered by the Particle Platform-as-a-Service, bring enhanced functionality and flexibility to enterprise IoT applications. The P2 module, available from July 29, offers advanced functionality suitable for low-cost, integrated designs in areas that may have limited cellular connectivity, such as factory floors, hospitals, smart buildings, and security monitoring. On the other hand, the Photon 2, expected to be available in late 2023, provides an improved feather form factor compatible development kit designed for rapid prototyping.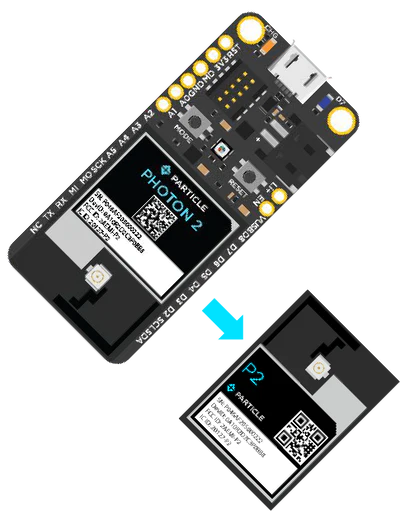 One notable achievement with these updates is the introduction of a combination of Wi-Fi and cellular connectivity options for enterprise IoT applications. Historically, securing connectivity with the necessary processing power for enterprise applications required costly and data-intensive cellular connectivity. With the advent of P2, Particle delivers enterprise-grade security and connectivity protocols, more powerful processing capabilities, and ensures secure and guaranteed availability.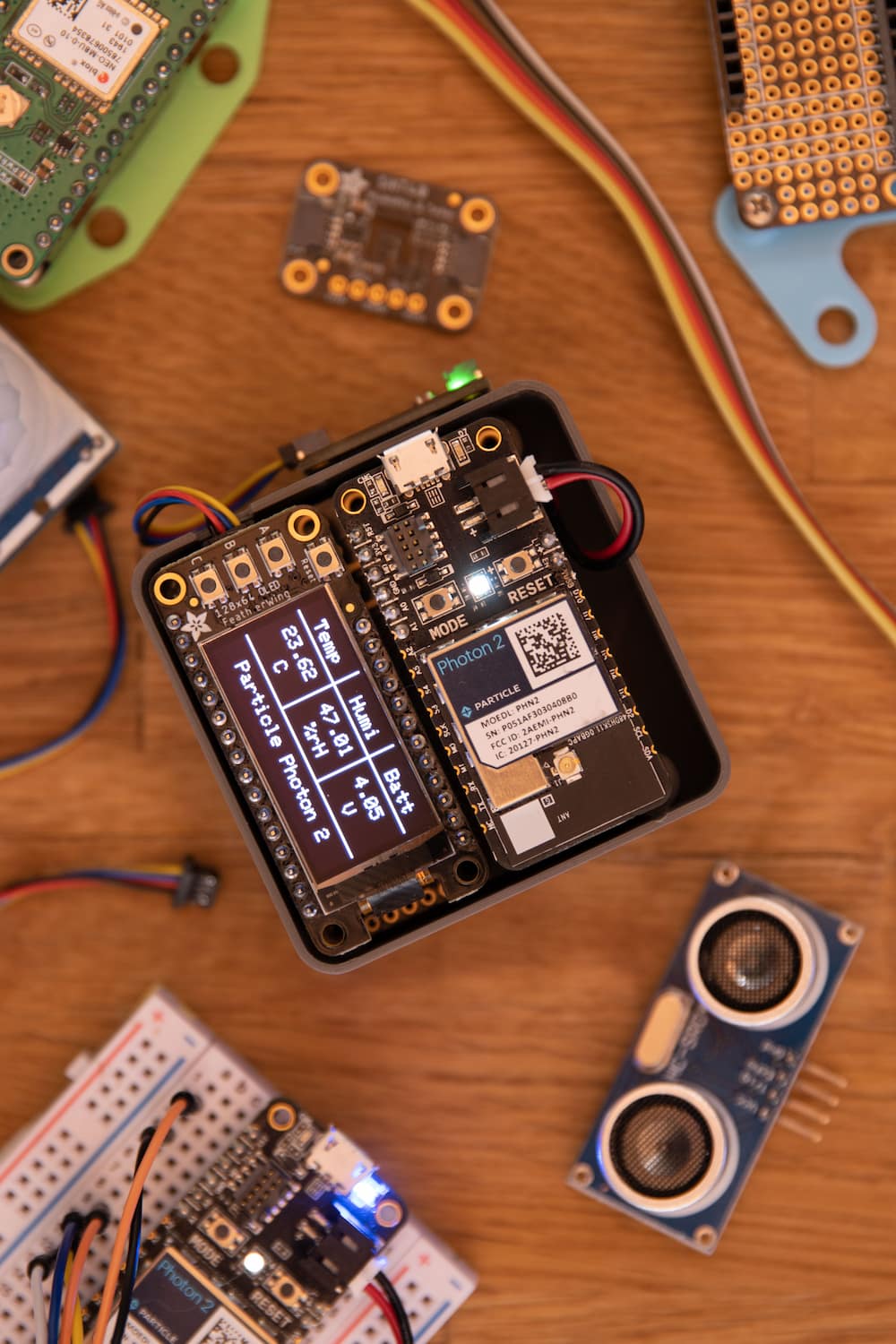 Particle's Wi-Fi modules and development kits are purpose-built for enterprise-grade applications, prioritizing RF performance, low power consumption, security, and rapid time-to-market. These latest components mark the introduction of a new enterprise Wi-Fi product line, succeeding the P0/P1 and Photon/Argon, and come with supply security and added support for low-power Bluetooth, a more powerful processor, increased memory, and broader support for enterprise Wi-Fi configurations, including 5GHz and 802.1X networks.
Adam Warmington, Senior Product Manager at Particle, emphasized the importance of device and network versatility and security, considering the staggering 700% increase in IoT cyber attacks since 2019. The P2 and Photon 2 updates are designed to address the constantly evolving IoT cyber threat landscape and provide developers with the power to achieve seamless forward compatibility and faster market entry.
To ensure a predictable and reliable supply chain for chip-based components, Particle has introduced the Supply Secure hardware portfolio. This proactive program updates and replaces legacy hardware, ensuring a consistent supply chain for its products.
The Particle Photon 2 features a dual-band Wi-Fi and Bluetooth 5.3 Low Energy (BLE) development board powered by a Realtek RTL8271DM microcontroller with a single Arm Cortex-M33 CPU core running at up to 200MHz, along with 3MB of RAM and 2MB of available program storage. The module includes a 2MB flash file system and an integrated PCB antenna with support for an external antenna if needed.
The P2, on the other hand, is the same hardware as the Photon 2 but is offered in a module format rather than a breadboard-friendly development board. This allows developers to prototype their ideas using the Photon 2 and then transition to productization using the P2 module, available at a slightly discounted price in multiples of 10 units.
Additionally, Particle offers an edge machine learning (ML) bundle that combines the Photon 2 with various sensors like an accelerometer, microphone, gas sensor, and motion sensor, along with a breadboard and other prototyping hardware for on-device artificial intelligence projects, with full support in the Edge Impulse Studio platform.
The new hardware is now available for purchase on the Particle store, with the Photon 2 priced at $17.95 and the Edge ML bundle costing $69.
The P2 module can be purchased at $15.36 per unit, available exclusively in multiples of 10 units. As an added bonus, the introduction of the P2 module has led to a significant discount on the earlier P1 module, priced at $6.50 per unit while stocks last. These advancements offer promising opportunities for developers and enterprises seeking advanced IoT solutions with enhanced connectivity and security features.
Join 97,426 other subscribers

Archives