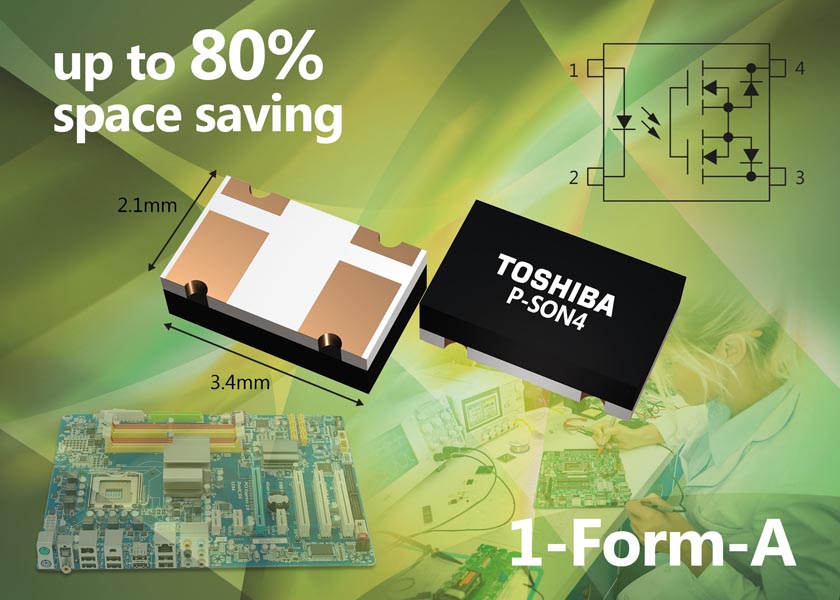 Toshiba Introduces new Compact-Sized Photorelay Devices
Toshiba Electronics Europe continues to drive innovation forward in optoelectronics with the addition of more photorelays to its expansive portfolio. All three of these devices are housed in the new P-SON4 package format. They are able to deliver very strong performance characteristics while taking up significantly less board space than commonly used SOP packages.
The TLP3480, TLP3481 and TLP3482 each have OFF-state output terminal voltage ratings and ON-state current ratings that are comparable to larger SOP-packaged devices – with these parameters ranging from 30 V and 4.5 A (for the TLP3480), 60 V and 3 A (TLP3481) to 100 V and 2 A (TLP3482). They also have low ON-resistance figures, due to the incorporation of Toshiba's proprietary trench MOSFET technology.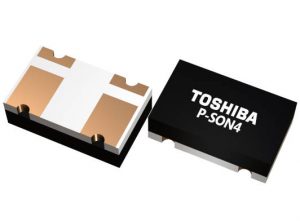 With 2.1 mm × 3.4 mm (typ.) dimensions, the new P-SON4 package format presents a very small mounting area. This means the photorelays are well suited to high-density board mounting, where there is very limited space available. Their 7.2 mm2 (typ.) mounting area is approximately 74% smaller than 2.54SOP4 and 84% smaller than 2.54SOP6 package types.
These highly compact photorelay devices are intended for use in a wide variety of measuring equipment and instrumentation – with semiconductor testers, probe cards and I/O interface boards among the key applications deriving benefits.
more information: toshiba.semicon-storage.com
Join 97,426 other subscribers

Archives