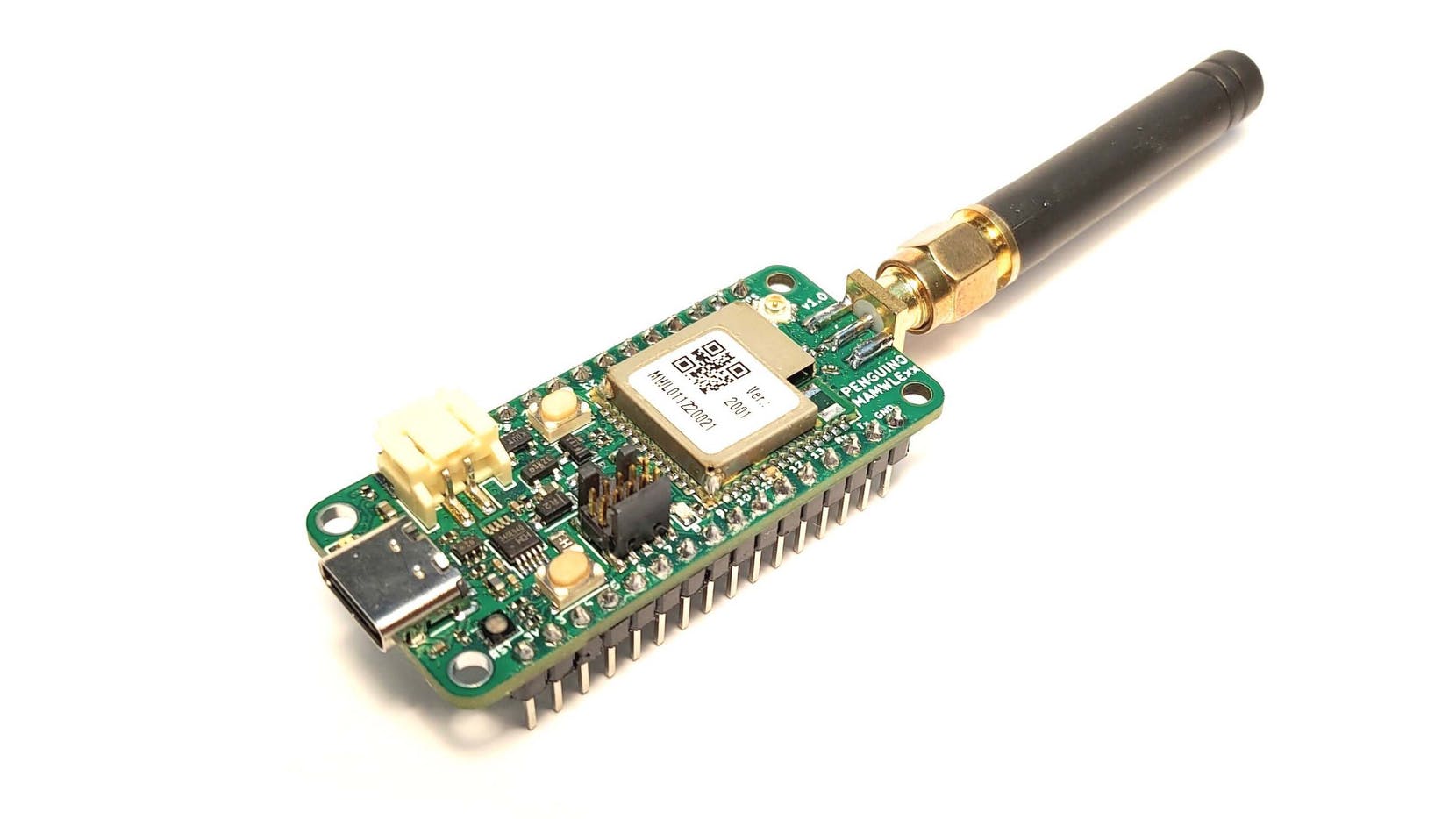 Penguino STM32WL MAMWLE-C1 LoRa development board Features Move Solutions' MAMWLE SoM
Electronics maker Orkhan Amiraslan has unveiled a new GPIO-Rich Lora-capable Penguino board based on Move Solutions' MAMWLE SoM.
The compact Penguino STM32WL MAMWLE-C1 LoRa dev board differentiates itself in terms of power, size, and flexibility. It is equipped with STMicroelectronics' STM32WL's core that purposely targets low-power operation. It also breaks out all available GPIOs and offers the option of choosing either the +14dBm or the +22dBm output path.
"This allows the user to carefully choose the max output power and save on the battery life," says Amiraslan. The LoRa dev board also has an Adafruit Feather-compatible form factor that makes it compatible with many addons needed to complete any solution. "Be sure to check out the awesome-feather repo," he added.
The low-power feather-compatible board also comes with all the necessary components for rapid prototyping.
"This board packs everything you need for LoRa/LoRaWAN Development. It has a lot of GPIO to access sensors and peripheral control, a STM32WLE5x MCU, and a Cortex M4 CPU with enough power," says a review that was left by a user identified as "Rony". "You'll however need some development skills for STM32 devices or use their Arduino port which will need some adjustments to work on this board," he added.
Specs of the SoC:
STM32WLE5JC SoC
ARM Cortex-M4 core that focuses on low-power
Integrated SX1262 RF transceiver
150 MHz to 960 MHz frequency range.
LoRa®, (G)FSK, (G)MSK and BPSK Modulations
Up to +22 dBm transmitter power
The MAMWLE-C1 SoM itself is a 15 x 16 millimeter board that combines an STM32WL microprocessor and a Semtech SX1262 sub-GHz radio.
Features of the MAMWLE-C1 SoM Include:
Multiprotocol LPWAN 32-Bit Arm Cortex-M4 running at 32 MHz
LoRa, (G)FSK, (G)MSK and BPSK support
128 kilobytes of flash memory
64 kilobytes of SRAM
ADC, DAC, DMA, comparators, timers and independent watchdog timer
Various ultra-low-power features
Frequency range: 868Mhz ~ 915Mhz
Up to 37 general-purpose IOs, 2x SPI, 3x I2C, 2x USART, 1x LPUART, 1x JTAG, 1x SWDIO
Clock: 32MHz TCXO, 32.768KHz XTAL
Tx power:

Up to +14dBm (low power path)
Up to +22dBm (high power path)

Dimensions: 16.5mm x 15.5mm x 2.0mm
You might have to get a male 868/915MHz SMA antenna at hand or order for one as there's a default antenna path routed to the SMA edge connector but no antenna feature on the board.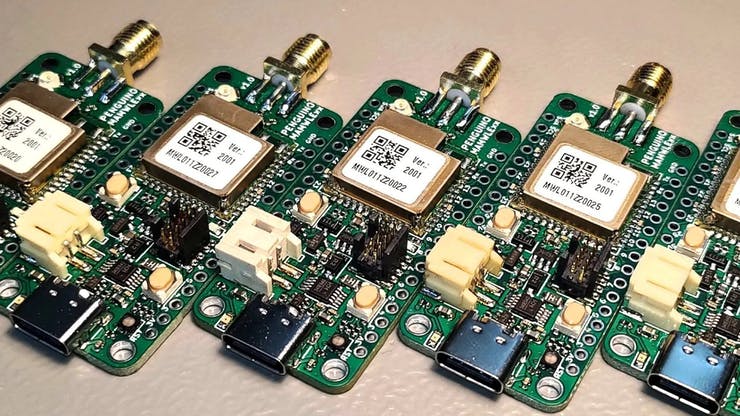 Further details on the Penguino STM32WL MAMWLE-C1 can be found on Tindie where it currently sells for $34.95. You can also visit GitHub for the KiCad design files, Gerbers, and an example STM32Cube project.
Join 97,426 other subscribers

Archives