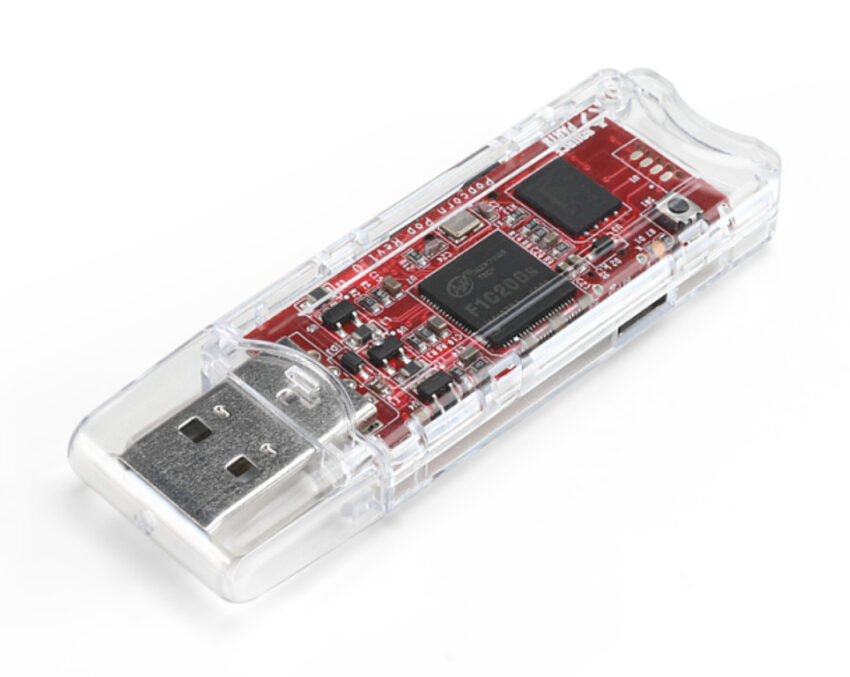 Popcorn Computer PopStick is a compact USB computer running Linux Kernel
Source Parts has launched a USB computer called the Popcorn Computer PopStick. This compact-sized device is designed to provide a computing experience by plugging directly into any computer with a USB-A port or any other USB port with the help of a simple adapter.
Furthermore, the PopStick can also be connected to various cell phones or devices through USB Micro-B, USB-C, or Lightning connectors when used with an appropriate adapter. Once connected to a host device, the PopStick can appear as any desired USB device, offering greater possibilities for customization.
The Popcorn Computer PopStick is built around the Allwinner F1C200s SoC featuring the ARM9 CPU architecture. It supports full HD video playback, including popular codecs such as H.264, H.263, and MPEG1/2/4, making it ideal for multimedia applications. Users can leverage high-quality audio with an integrated audio codec and I2S/PCM interface.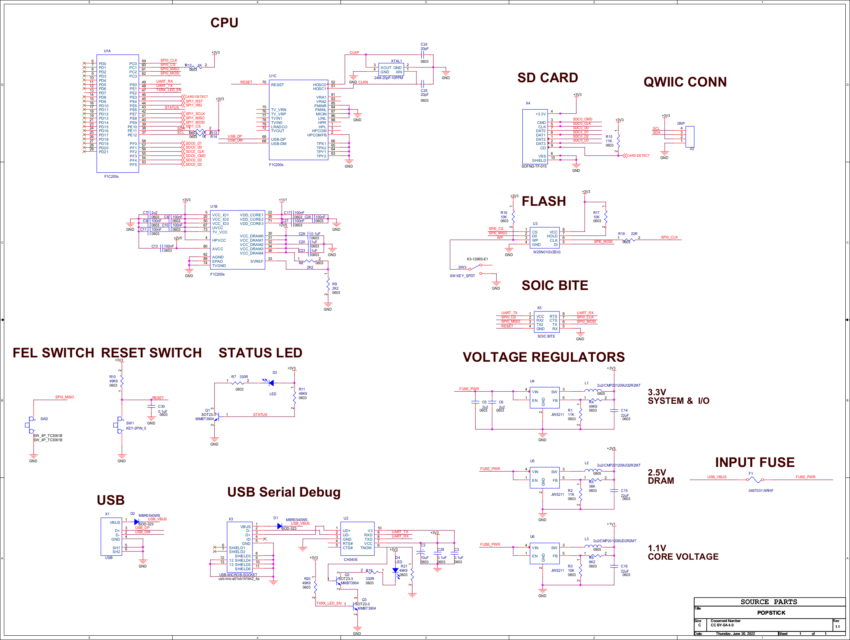 Specifications of PopStick USB computer:
SoC: Allwinner F1C200S SoC featuring ARM926EJ-S (ARMv5TE) at 533 MHz clock frequency
Memory: 64 MB embedded DDR1
Storage: 128 MB SPI NAND flash for operating system and MicroSD card slot
Interfaces: 1x USB-A connector for connecting to a host computer and 1x USB Micro-B connector to present a dedicated USB-to-Serial console for direct control
The PopStick USB computer comes with out-of-the-box software support. It is shipped in a preloaded simple Linux environment that automatically sets up a Gadget USB Ethernet and USB Serial device during booting. This allows users to easily SSH into the device, similar to any other Linux computer. Simultaneous connection to a Serial Console is also supported.
The company has made the design files available for public use. The official GitHub repository has schematics and design files for engineers who aim to develop a next-gen hardware platform based on the currently open design.
Popcorn Computer PopStick is available in multiple configurations. The 32GB MicroSD card version, priced at $37.99 USD, offers enough storage for applications and data. For budget-conscious users, the basic option, priced at $29.00 USD, excludes flash storage.
Join 97,426 other subscribers

Archives