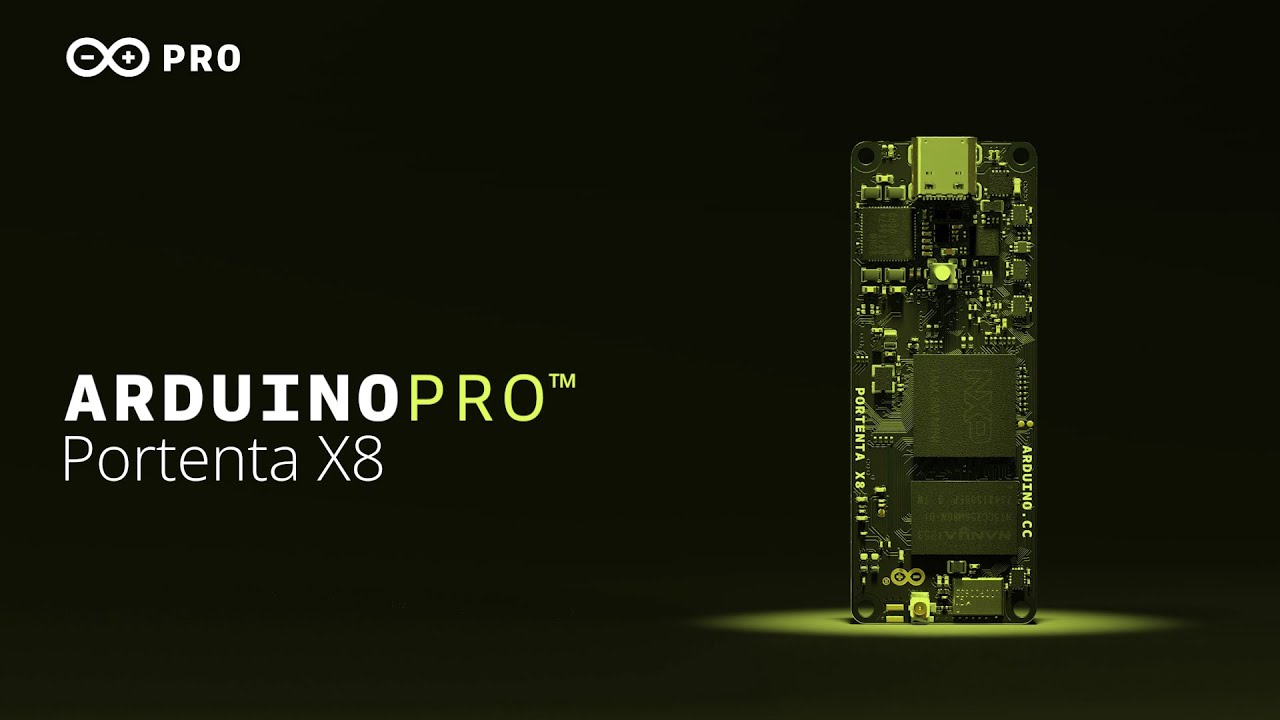 Arduino Pro's new Portenta X8 is a high-performance SOM (System on Module) that has a pre-loaded Linux Operating System. Among the Portenta family of Arduino Pro devices, the Portenta X8 is the most powerful, containing a total of nine cores of computing power. Its modular container architecture makes it capable of running device-independent software. Portenta X8 is a combination of Arduino's traditional environment that focuses on carrying out real-time microcontroller tasks and a powerful Linux-compatible quad-core Arm processor for high-performance processing. It is used for a wide variety of microprocessor and microcontroller applications for edge AI and real-time workloads along with building automation and smart agriculture applications.\
Benefits of Arduino Portenta X8
Two industrial products in one, combining Arduino's libraries/skills with container-based Linux OS
Provides excellent computational density with a total of 9 cores
It has a multi-processor architecture that allows power-optimized processing
Popular programming languages like Python, Java, and Ruby can be used
It has real-time I/O and Fieldbus/control on a dedicated core.
We can deploy powerful AI algorithms and machine learning on the edge
It has secure OS/applications updates over-the-air
With its crypto chip on a dedicated bus, it provides industrial-grade security at the hardware level
We can implement multi-protocol routing with a single module
Compatible with other Arduino Portenta products
The most important part of Portenta X8 is its NXP i.MX 8M Mini, is a Linux-capable system-on-chip with a Quad-Core Arm Cortex-A53 processor, and each processor runs at up to 1.8GHz. Additionally, it features a single Arm Cortex-M4 real-time core running at up to 400MHz. Arduino has added an STMicroelectronics STM32H747 microcontroller with a dual-core Cortex-M7, each core running at up to 480MHz and a single Cortex-M4 core running at up to 240MHz. In total, this compact board proudly presents its nine compute cores while offering 2GB of LPDDR4 memory, 16GB of eMMC storage, and a gigabit Ethernet PHY. It also provides an onboard Wi-Fi/Bluetooth Low Energy connectivity model to securely perform OS and application OTA updates.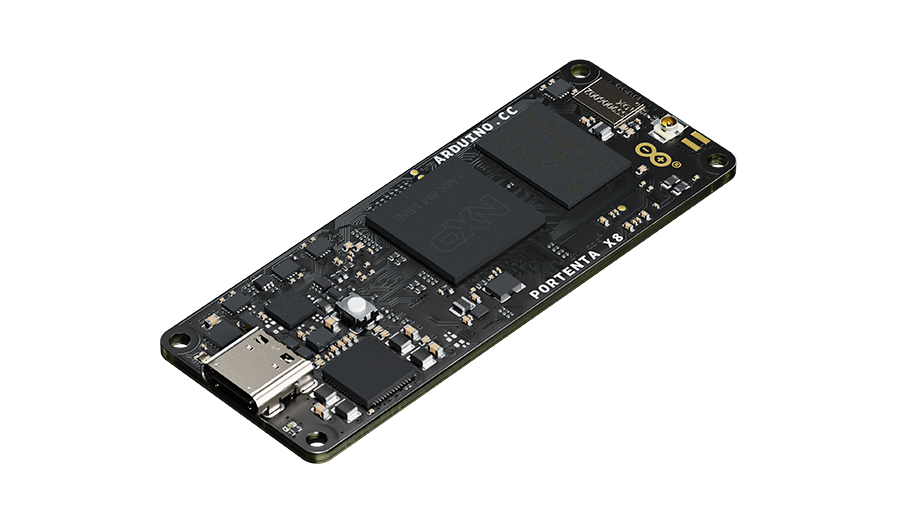 The Portenta X8 has been designed on the basis of industrial-grade security. This means that Portenta is PSA Certified and includes the NXP SE050C2 hardware security element which provides security functions like key generation, accelerated crypto operations, and secure storage. Designed for use with the cloud-based developer operations (DevOps) platform from Foundries.io, Portenta enhances the way embedded Linux solutions are built, tested, deployed, and maintained. It provides a continuous update service for cybersecurity. The Portenta X8 includes the customizable open-source Linux microPlatform OS, that is built using the best industry practices to offer end-to-end security, incremental OTA updates, and fleet management. It provides a virtualization system, which separates applications running in containers atop a virtualization layer from the secure underlying operating system.
To learn more about the board, visit Portenta X8's product page.
Join 97,426 other subscribers

Archives