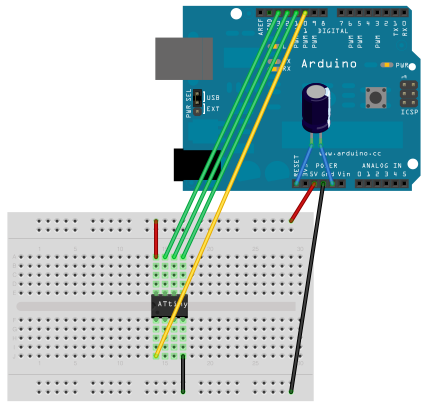 Programming an ATtiny with Arduino board
This detailed tutorial shows how to program an ATtiny45, ATtiny85, ATtiny44 or ATtiny84 microcontroller using the Arduino software.
The ATtiny45 or 85 is a great option for running simple Arduino programs: it's small, cheap and relatively easy to use. It does, however, have some limitations relative to the ATmega328P on an Arduino Uno. There are fewer pins, meaning you can't connect as many components.
Programming an ATtiny with Arduino board – [Link]
Join 97,426 other subscribers

Archives