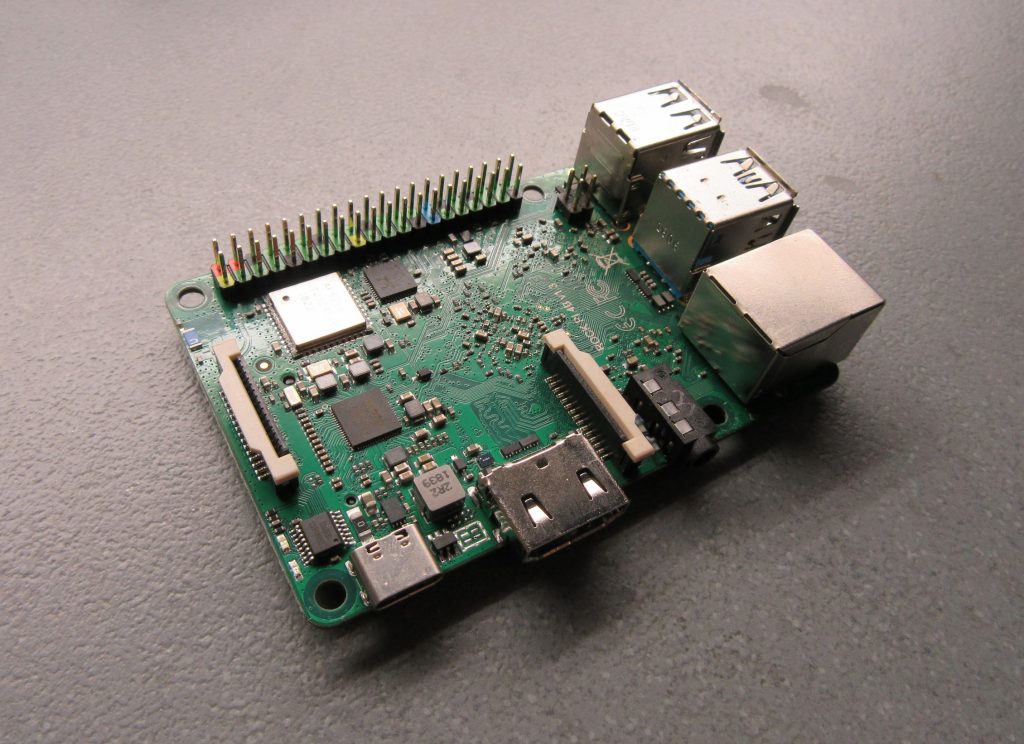 Radxa's Rockpi4 based on RK3399 Launches For $39
Radxa has released specs for a $39 "Rock Pi" Raspberry Pi lookalike board with a Rockchip RK3399, USB 3.0, M.2, HDMI 2.0, and native GbE, plus optional WiFi, BT, and PoE. The Rock Pi runs Linux or Android. It closely matches the RPi 3 layout, just like the RK3399-based NanoPi M4, and it seems it may be the most affordable RK3399 based SBC right now, with a starting price of $39 with 1GB RAM. The Rock Pi Model A sells for $39 (1GB), $49 (2GB) and $65 (4GB) respectively. The Model B, which includes PoE and a WiFi-ac/Bluetooth 5.0 wireless module will sell for $49 (1GB), $59 (2GB) or $75 (4GB). The only real difference between model A and model B is that the latter includes a wireless module, and optional support for PoE. The ports on the 85 x 54mm Rock Pi are placed at the right side, where Pi lovers would expect them to be. Unlike the RPi 3B or 3B+, the GbE port is standard, offering at least 939Mbps. Like the 3B+, it supports Power-over-Ethernet using the same official Raspberry Pi PoE HAT. The specs are almost similar to those of the $75 (2GB) NanoPi M4.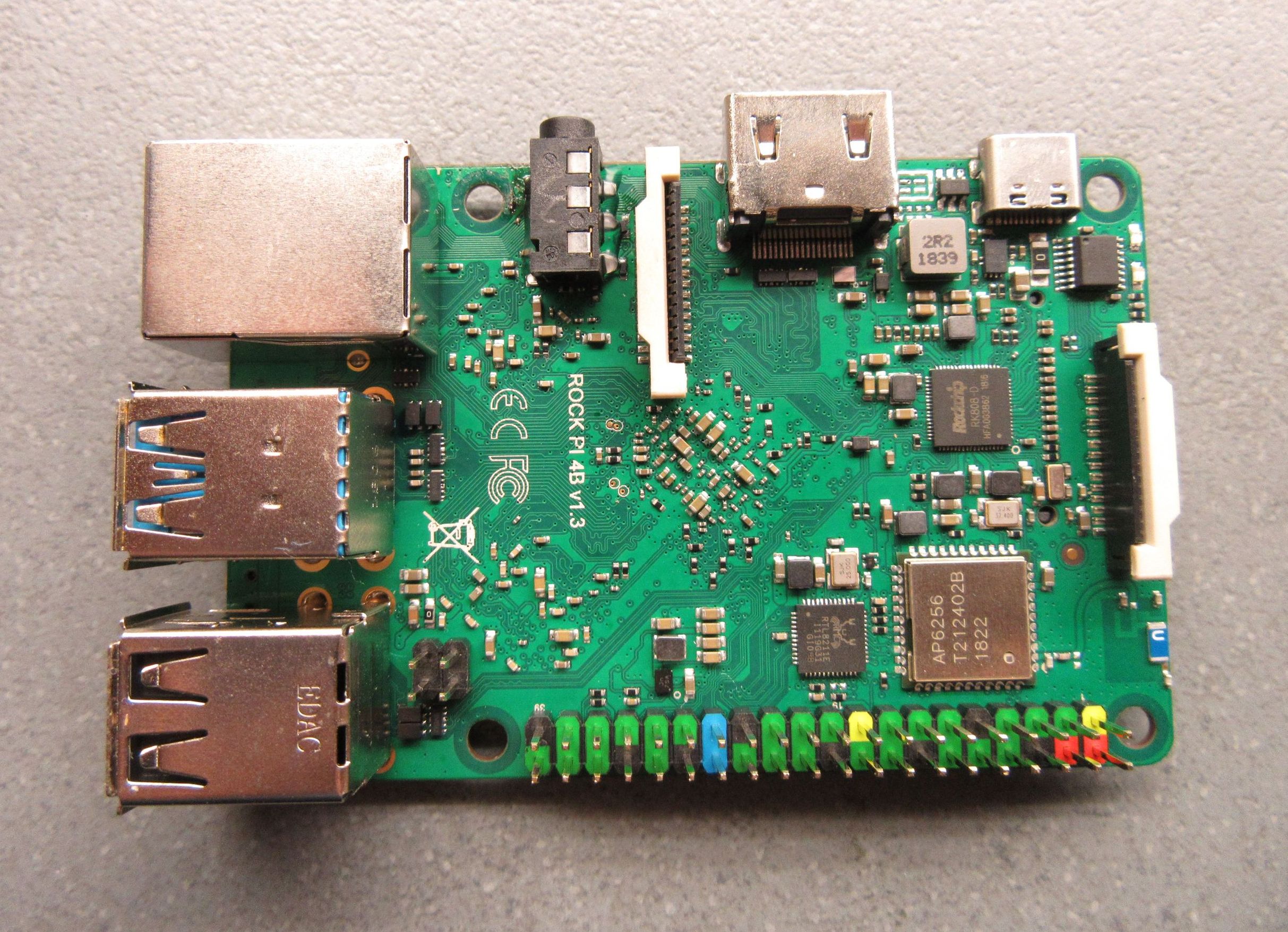 The most significant difference with NanoPi M4 is that the Rock Pi has an M.2 storage slot for NVMe SSDs, but lacks the M4's 24-pin GPIO interface, which extends the 40-pin connector found on both boards. The NanoPi M4 also has standard wireless (but no PoE) and offers 4x USB 4.0 host ports instead of the 2x 3.0 and 2x 2.0 on the Rock Pi.
The Rock Pi 4 seems to be the most affordable RK3399 SBC yet, even cheaper than the smaller, more limited (1GB only) $50 NanoPi Neo4. It also offers a microSD slot and an empty eMMC socket in addition to the M.2. A key selling point of the RK3399, is the HDMI 2.0 port. The board is equipped with 2-lane MIPI-DSI and -CSI interfaces for dual displays and camera attachments, respectively. Other available features include an audio jack with mic, an RTC, and a USB Type-C port for a wide-range of input power.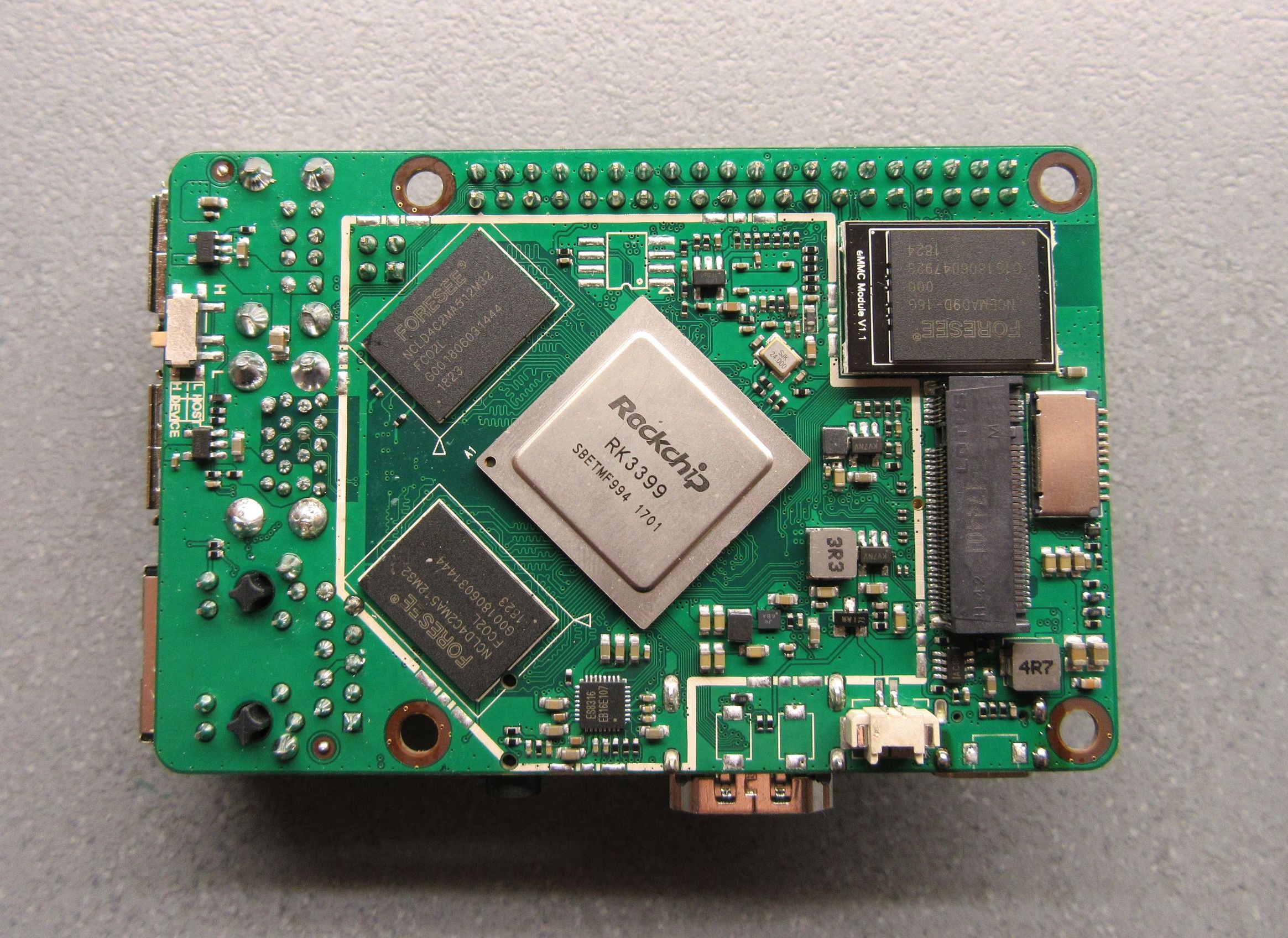 The Rock Pi can run Android 9.0, and "some Linux distributions. The official supported Linux distribution is Debian and Ubuntu. Community supported Linux distribution includes Libreelec, Armbian. The major advantage of relying on Raspberry Pi form factor is that you can use/re-use Rasperry Pi add-ons, including official ones, and for example, the official Raspberry Pi 7″ display and the Raspberry Pi Camera V2 IMX219 have all been successfully tested on Rock Pi boards. For clarity, compatibility here refers to hardware, but not software, as Raspberry Pi 3 images won't work out of the box on Rock Pi 4. Initial / WiP documentation is available on Radxa wiki, as well as a dedicated website.
Power up and Android TV navigation
Specifications listed for the Rock Pi include:
Processor — Rockchip RK3399 (2x Cortex-A72 at up to 2.0GHz, 4x Cortex-A53 @ up to 1.5GHz); Mali-T860 MP4 GPU
Memory/storage: 1GB, 2GB, or 4GB LPDDR4 RAM (dual-channel), eMMC socket for 8GB to 128GB (bootable), MicroSD slot for up to 128GB (bootable), M.2 socket with support for up to 2TB NVMe SSD
Wireless — 802.11b/g/n/ac (2.4GHz/5GHz) with Bluetooth 5.0 with antenna (Model B only)
Networking — Gigabit Ethernet port; PoE support on Model B only (requires RPi PoE HAT)
Media I/O: HDMI 2.0a port (with audio) for up to 4K at 60Hz, MIPI-DSI (2-lane) via FPC; dual display mirror or extend with HDMI, MIPI-CSI (2-lane) via FPC for up to 8MP camera, 3.5mm audio I/O jack (24-bit/96KHz), Mic interface
Other I/O: 2x USB 3.0 host ports, 2x USB 2.0 host ports, USB 3.0 Type-C OTG with power support and HW switch for host/device
Expansion — 40-pin GPIO header (see pinout diagram); M.2 slot for SSD (see mem/storage)
Other features — RTC with optional battery connector
Power: 5.5-20V input, USB Type-C PD 2.0, 9V/2A, 12V/2A, 15V/2A, 20V/2A, Qualcomm Quick Charge support for QC 3.0/2.0 adapter, 9V/2A, 12V/1.5A, 8mA to 20mA consumption
Operating temperature — 0 to 80°C
Dimensions — 85 x 54mm
Operating system — Android 9.0; "some" Linux distros
More information may be found on Radxa's Rock Pi product page and this blog post.
Join 97,426 other subscribers

Archives