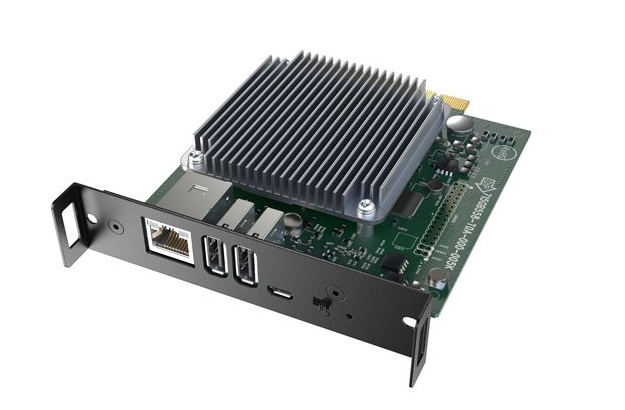 Raspberry Pi CM4-based computer Makes Digital Signage simpler and more flexible
Sharp NEC Display Solutions has launched an embedded Linux signage computer, which has a large-format retrofit display system with digital signage capability called the MPi4 NEC. The MPi4 NEC MediaPlayer is based on the Raspberry Pi Compute Module 4. Application of the system includes; retail environments, passenger information, and quick service menu boards, etc.
The Raspberry Pi CM4 is deployed via an NEC Interface Board, and it is pre-loaded with NEC MediaPlayer software and licenses for video decoding. The software enables remote operation of individual or multi-screen setups. It also enables browser-based playlists, content distribution, and device management. You can also load third-party content management systems.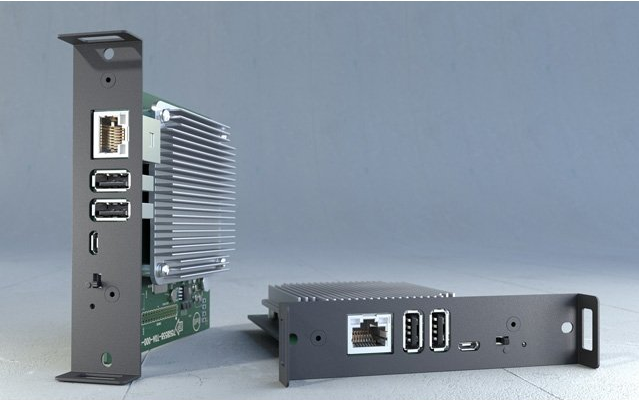 The MPi4 NEC MediaPlayer utilizes a quad -A72, 1.5GHz CM4 module with 4GB LPDDR4 and 32GB eMMC. The system offers up to [email protected] video. It is also equipped with a panel with a GbE port, and 2x USB 2.0 ports. Software providers and users can benefit from the large number of already available open source solutions accessible from the global Raspberry Pi developers community. The NEC Interface Board, hosting the Compute Module 4 enables features for intelligent Digital Signage support like the Watch Dog Timer and Real Time Clock for scheduling. The Ethernet and USB interfaces of the display interface board enables you easily integrate into a network or connection with external devices such as mouse, keyboard and touch.
The major highlights of the MPi4 NEC includes:
Pre-installed NEC MediaPlayer, which provides an intuitive plug and play digital signage solution, easy to manage and capable of guiding the user to create powerful visual experiences.
Offers Future-Proof with Open Modular Intelligence Expansion. You can  upgrade the power of the display by escalating the computing power at any time to boost performance capability.
Its Quad Core 1.5GHZ offers powerful possibilities the processor provides amazing performance and supports 4K/UHD playback with an unrivalled price-performance ratio.
MPi4 NEC offers unlimited versatility by enabling a wide range of operating systems, this open platform offers high flexibility for digital signage software providers and system integrators.
It offers a seamless and fully embedded system. Just slot into the display for a fully integrated solution, where external mounting is obsolete. It enables an elegant, cable free solution with internal connection for power, video, audio, data and all control interfaces.
It is very economical, so you enjoy high performance and low energy use with associated savings.
It is highly reliable because of the use of industrial grade components and advanced heat management. This makes it ideally suited for 24/7 operation.
The MPi4 NEC Media Player will start shipping out this May within Europe and some Middle Eastern countries. Vendors are offering the system for $176 to $200 (165 Euros). More information can be found on Sharp NEC Display Solutions Europe's product page.