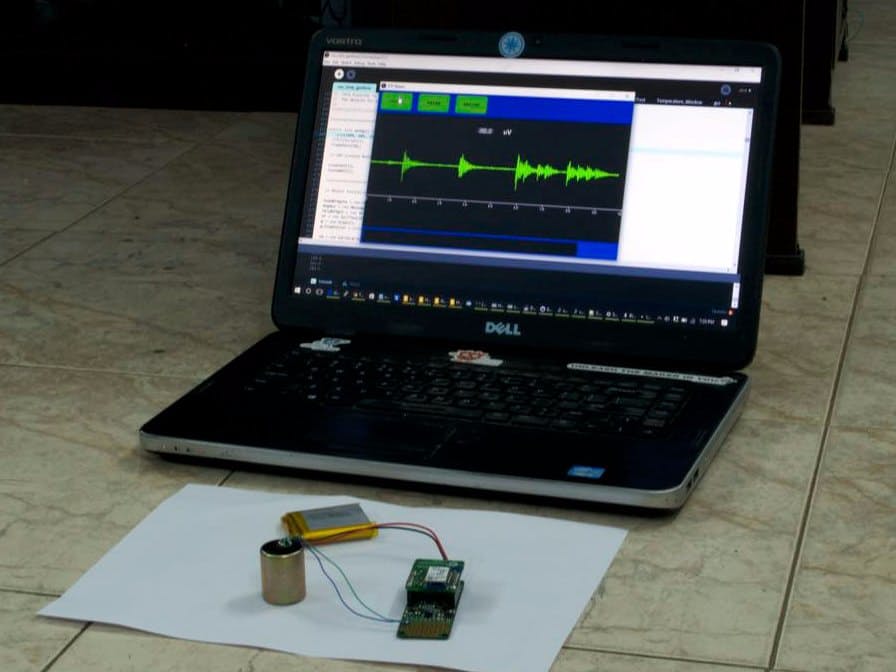 Measuring seismic activity using ProtoCentral OpenPressure
Seismic activity or "Vibrations of the earth" is measured using ProtoCentral's OpenPressure 24-bit DAQ System.
A geophone is a magnetic device used to measure the Earth's normal vibrations (some abnormal during events such as earthquakes). These movements are also present when there is a small explosion (commonly used for mining and exploration purposes).
Measuring seismic activity using ProtoCentral OpenPressure – [Link]