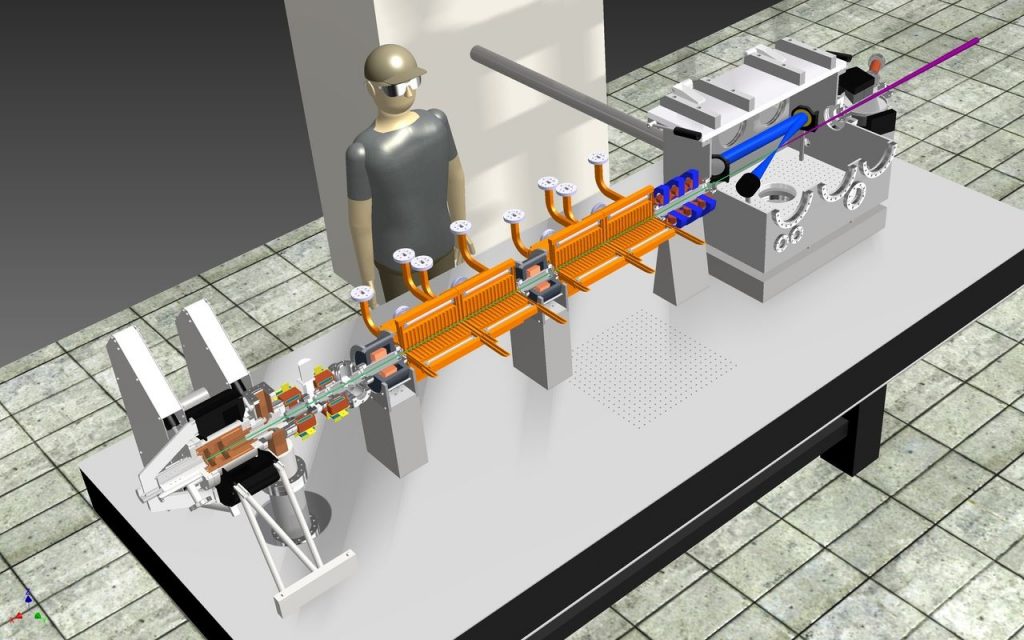 Researchers Developed a Very Powerful Mini Synchrotron That Can Fit On A Tabletop
A synchrotron is a particular type of cyclic particle accelerator which is used to accelerate quantum level charged particles at a very high velocity, traveling around a fixed closed-loop path.
It is one of the first accelerator concepts to enable the construction of large-scale facilities because they are very efficient in beam focusing, bending, and splitting the beam into different components. The most powerful modern particle accelerators such as Large Hadron Collider (LHC) in Switzerland uses bigger versions of the synchrotron design.
A synchrotron is mainly used for the production of X-ray in many medical, engineering or industrial fields. Researchers at Eindhoven University of Technology and Delft University of Technology will build and develop a new scaled down version of a synchrotron which will even fit on a tabletop. The intensity of the X-ray radiation of this device will be just as powerful as the larger ones. "Smart*Light" is the name of this new synchrotron which they officially took under research on 23rd January.
With Smart*Light, the consortium wants to build a 'scaled down synchrotron'. A compact and tunable X-ray source which is less than 4 meters long, which can be used in any lab. The potential of application for such a device is huge in medical diagnostics, high-tech industries, aircraft, car, and ship manufacturing.
Using Smart*Light there is the opportunity to analyze the chemical composition of old or new artworks layer by layer. This does not only have importance for conservation but, also for research into authenticity too.
The operation of this revolutionary X-ray source is based on the physical concept where X-rays are produced from collisions between LASER light and accelerated electrons. The theory is known as Inverse Compton Scattering, and has already been recognized for decades, but only recently has the necessary technology been modern enough to be developed.
Join 97,426 other subscribers

Archives