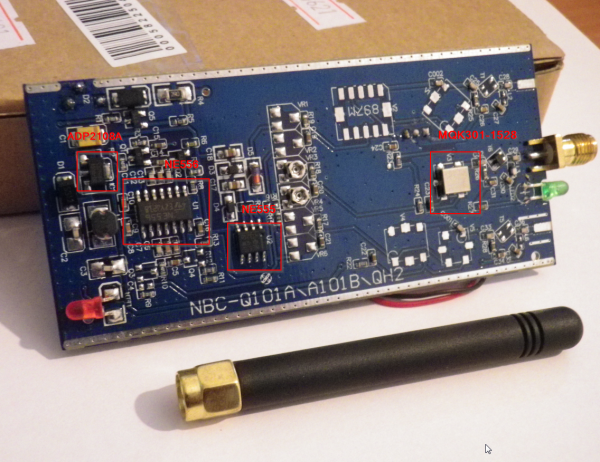 Review & Teardown of a cheap GPS Jammer
phasenoise has posted his teardown of a cheap GPS Jammer. This GPS jammer generates a 1575.42 Mhz interference to prevent your GPS unit from receiving correct positioning signals.
Generally, "jammers" — which are also commonly called signal blockers, GPS jammers, cell phone jammers, wifi jammers, etc. are radio frequency transmitters that are designed to block, jam, or otherwise interfere with radio communications.
Review & Teardown of a cheap GPS Jammer – [Link]