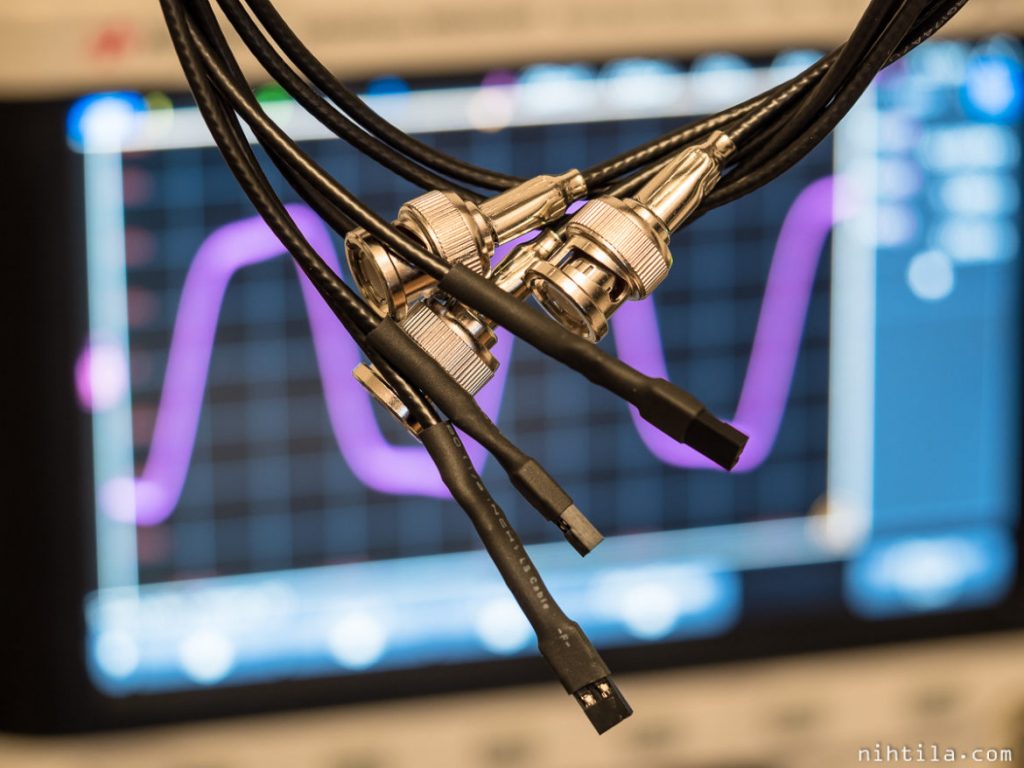 Robust high-bandwidth passive DIY probes
Tomi Nihtilä build his own high-bandwidth passive probes to solve some issues with classic oscilloscope probes he describes on the article. He writes:
Before presenting this great tip I must admit I did not come up with this idea. This type of measurement probe is presented in the book High Speed Digital Design – A Handbook of Black Magic by Howard W. Johnson and Martin Graham. I first saw the idea written by fellow DIYer Janne Ahonen but he also gives credit to Howard Johnson. Please refer to Janne's article for more technical explanation of the probe, followed by measurements.

Here are instructions how to build and use these probes along with plenty of photos. There are no measurements done to present for now.
Robust high-bandwidth passive DIY probes – [Link]