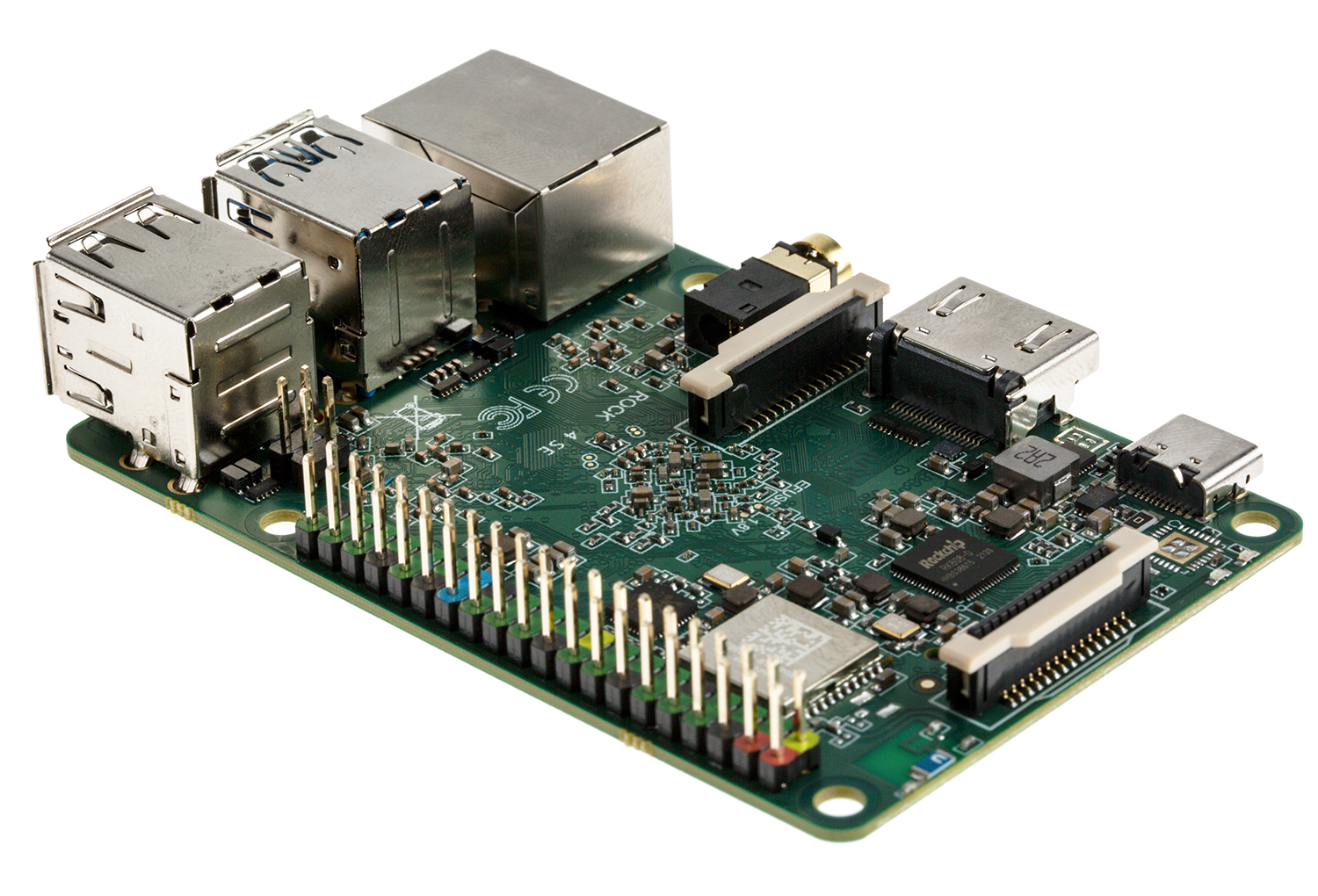 ROCK 4 SE Single Board Computer 4GB LPDDR4 RAM Rockchip RK3399-T ARM Cortex-A72
ROCK 4 SE is a reliable and high-performing single-board computer that offers class-leading performance and superior hardware as standard. This special edition board is based on a powerful Rockchip RK3399-T hexa-core processor, big.LITTLE™ Arm® Dual Cortex-A72® CPU, Arm Mali™ – T860MP4 GPU and 4GB 64bit LPDDR4 RAM. With onboard RTC, WiFi, Bluetooth, antenna, audio jack, 4K HDMI port, and many more, ROCK 4 SE provides an incredible performance solid as a ROCK!
Highlights
ROCK 4 SE – a robust, versatile special edition single-board computer
Based on a high-performing Hexa-core Rockchip RK3399-T processor
big.LITTLE™ Arm® Dual Cortex-A72® CPU, Quad-core Cortex-A53 and Arm Mali™ – T860MP4 GPU
Available in a 4GB 64bit LPDDR4 RAM option
Expandable with eMMC module or SSD through m.2 connector
Onboard RTC, WiFi, Bluetooth, Antenna, Audio jack (headphone and headset), 4K HDMI port
Developed by OKdo Technology in collaboration with Radxa
What Are the Key Benefits of the ROCK 4 SE?
Powerful Rockchip processor
A low-power high-performing Rockchip RK3399-T processor is embedded into the heart of the ROCK 4 SE board. Equipped with an Arm® big.LITTLE™ technology Dual Cortex®[email protected], Quad
CPU, Arm Mali™ – T860MP4 GPU and 4GB 64bit LPDDR4 RAM, be sure that your board will provide a high-performance solid as a ROCK!
Extensive storage capacity
ROCK 4 SE offers you an immense advantage over other competitors' boards, benefiting from extensive storage capability. It features a Micro SD card, an eMMC and an M.2 (M key), ensuring the board with a tremendous amount of additional storage capacity.
RTC (real-time clock) 
The onboard real-time clock allows you to accurately register the time even when the ROCK 4 SE is powered off. The board features an onboard connector for an RTC battery.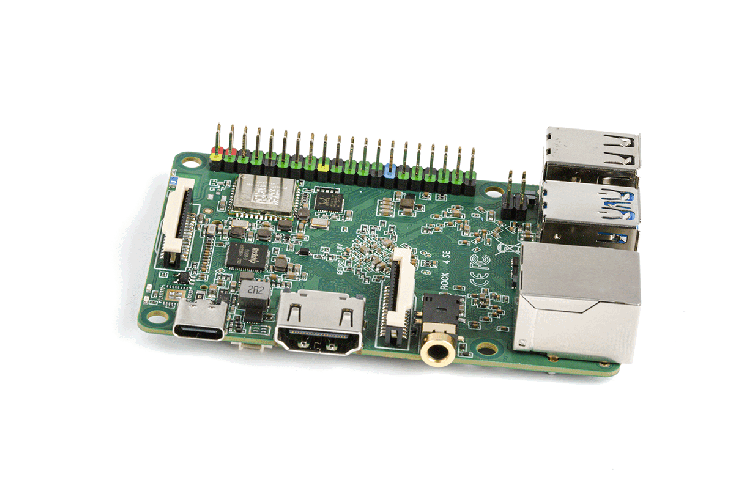 Multiple connectivity capabilities
The board offers you multiple connectivity capabilities, including Bluetooth 5.0, WiFi, Gigabit Ethernet, USB and HDMI ports, and a built-in antenna, allowing you to widely incorporate ROCK 4 SE into your applications.
Highly compatible with SBC accessories
ROCK 4 SE features an onboard 40P GPIO extension header, offering extensive compatibility with a wide range of SBC accessories.
Advanced multimedia functions
The ROCK 4 SE is fitted with an Arm Mali™ – T860MP4 quad-core graphics processing unit (GPU), ideal for advanced multimedia applications, including games. The board incorporates camera and display interfaces, an HDMI port supporting displays up to 4Kp60 resolution, a high-quality audio output via a 3.5mm onboard audio jack that supports microphone input as default, and much more.
Why is ROCK 4 SE the perfect alternative to other popular SBCs?
Better performance – 4GB 64bit RAM, more processing cores and a broader memory interface,
Extensive storage capacity,
Similar form factor,
40 pin GPIO extension header.
more information: https://www.okdo.com/p/rock-4-se-single-board-computer-4gb-lpddr4-ram-rockchip-rk3399-t-arm-cortex-a72
Join 97,426 other subscribers

Archives