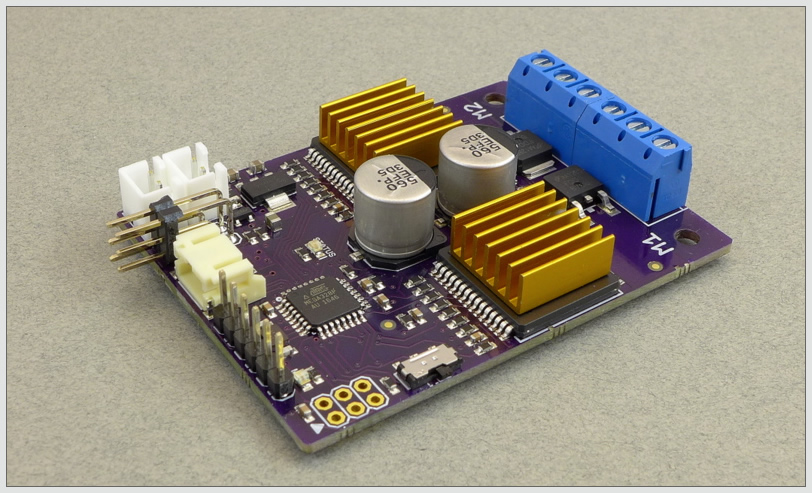 Open Panzer Project is an attempt to create open source versions of all electronics used in RC tanks today, with professional quality and features. The goal of this project is to expand the hoppy and to improve everyone's experience of RC tanking corner, which will speed-up its growing.
Open Panzer recently developed the Scout ESC board, a dual brushed-motor speed controller that accepts both standard RC inputs or logic-level serial commands. It features an ATmega328 that can be programmed with the Arduino IDE through standard FTDI cable.
The Scout ESC operates at ultrasonic frequencies, at voltages up to 16 volts, and is rated at 10 amps continuous per channel, but the addition of a fan can increase the current capacity. The Scout has its own onboard fan controller that can drive any standard 12 volt 2-pin PC case fan. An onboard thermistor also allows the processor to monitor the board temperature.
The Scout is 65mm x 47mm board that is perfect for controlling even the heaviest 1/16th scale RC tanks. It is compatible with the Open Panzer Tank Control Board, so no additional setup is required.
Scout ESC specification:
Input voltage: 6 – 16 volts
Operating current:

10 amps per channel continuous without fan
20 amps peak

Motor PWM: 21 kHz
RC Inputs: Standard 1000-2000 uS pulse width (1500 uS = motor stopped)
Serial Input: 38400 baud; 8 data bits, no parity, one stop bit; TTL level (5v max)
Dimensions (L x W): 2.6″ x 1.9″ / 65mm x 47mm
Mounting holes: 1.57″ / 40mm (use 4-40 or 3mm screws)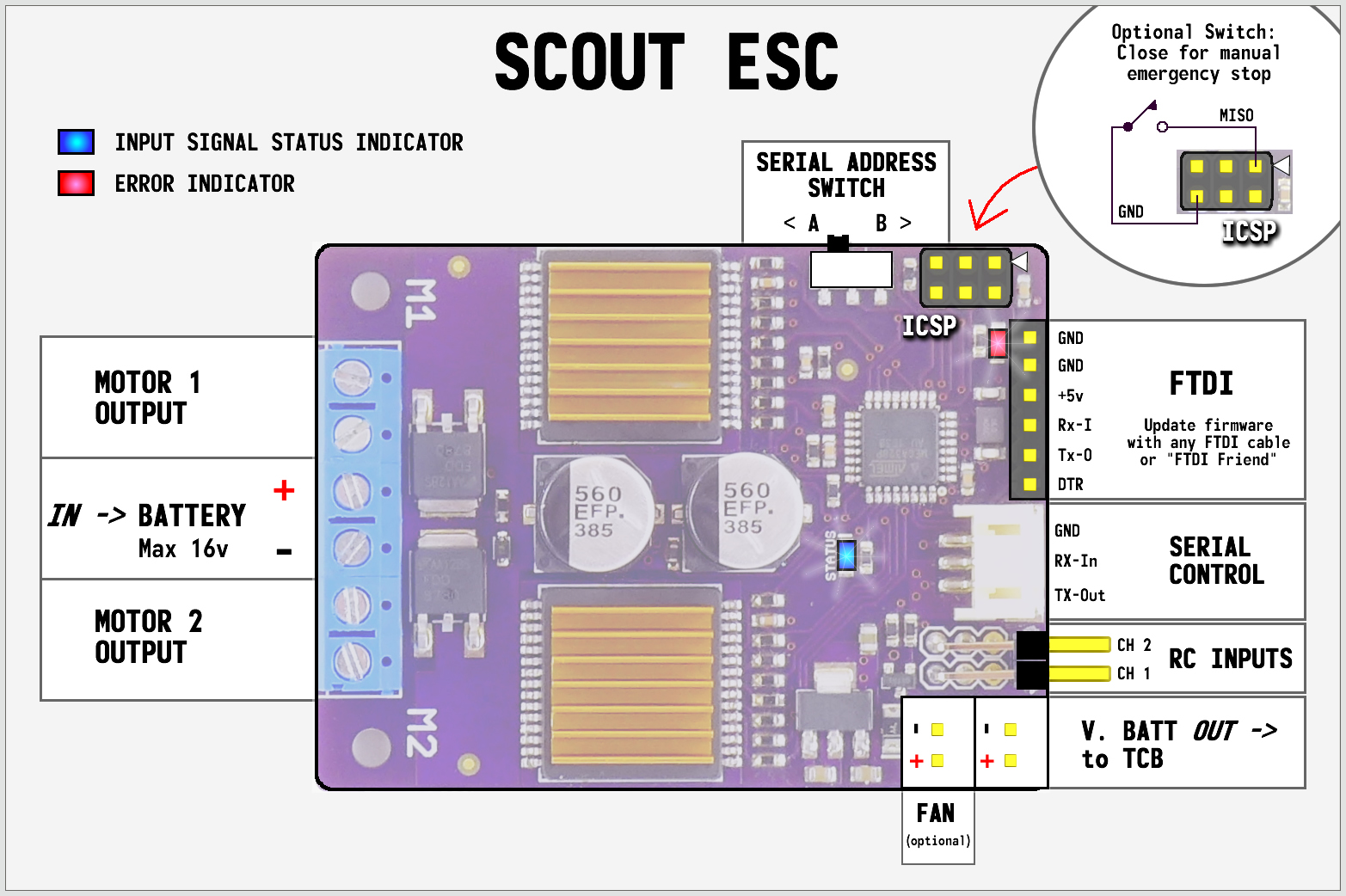 As it is an open source project, you can get Scout board files, schematics, and bill of materials from the website, and the firmware and libraries from the github repository. The Open Panzer wiki has more information about the project, and the Open Panzer Community is open for everyone for discussion.