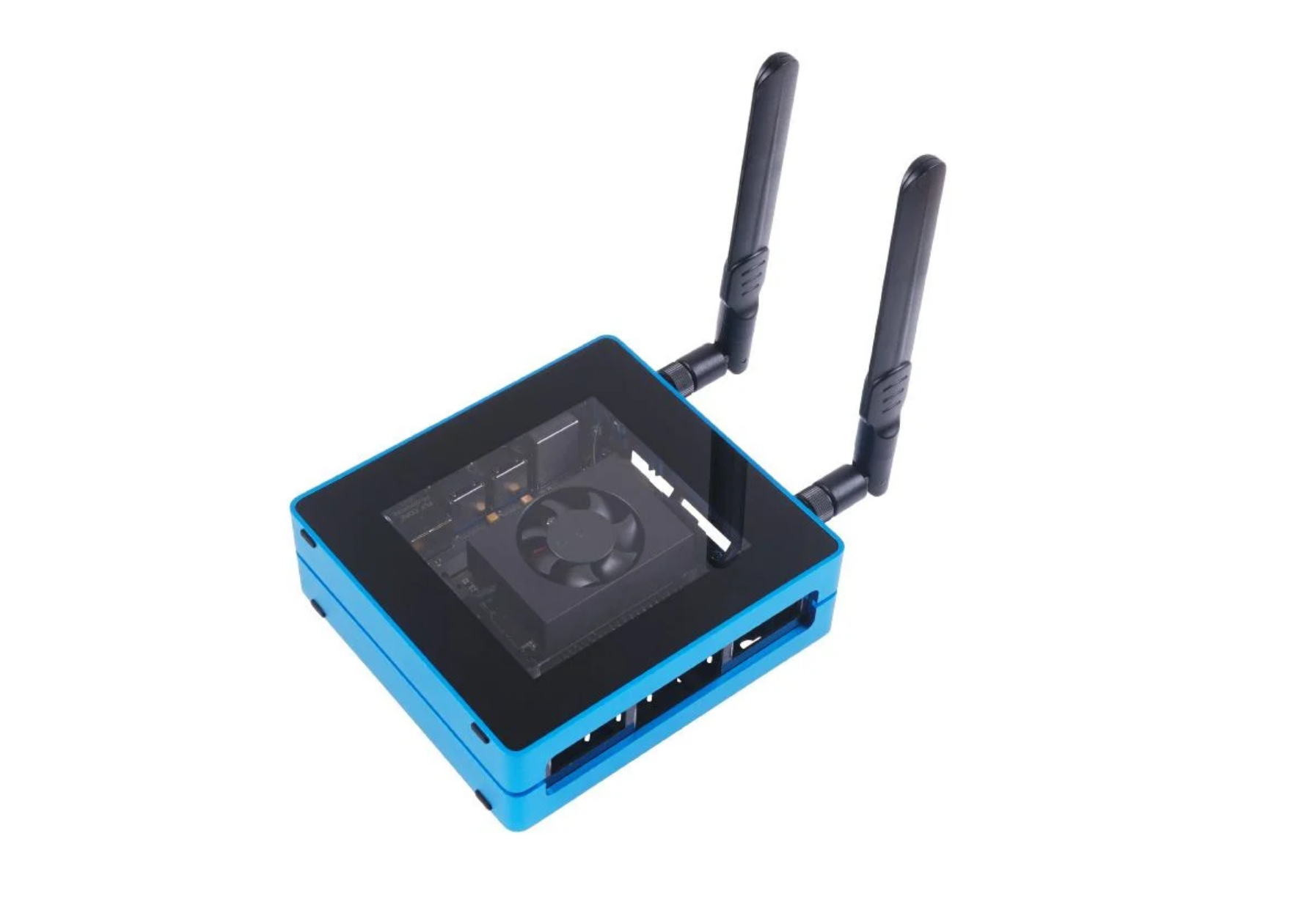 Seeed's $799 Jetson SUB Mini PC Kit Combines Leetop's A206 carrier board with a Xavier NX Module
Seeed Studio has launched a Jetson SUB Mini PC Kit designed for AI applications. The 130 mm x 120 mm x 50mm combines Xavier NX module with an A206 carrier board from Leetop.
The Jetson Xavier NX module delivers up to 21 TOPS and with 384 NVIDIA CUDA cores, 48 Tensor cores, Hexa-core Carmel 64-bit ARM CPUs, and two NVIDIA deep learning accelerators engines. The module is also said also offer 8GB LPDDR4x and 8-32GB eMMC 5.1, and preloaded with Nvidia's Ubuntu-powered Jetpack SDK for tapping it's AI capabilities.
The Leetop A206 carrier board on the other hand has a number of features including dual MIPI-CSI camera interfaces, a CANBus header, and 40-pin GPIO. The module also has a real-time clock with coin cell socket, a 15V/3A DC input, and a -25 to 80° operating temperature range.
The Jetson SUB mini PC also comes with a case, a heat sink, and a fan. There's also a 512GB SSD, WiFi and BT, GbE, HDMI, DP, and 4x USB. The kit is ideal for high-performance compute and AI in embedded and edge systems. It is a choice platform for running modern neural networks in parallel and process high-resolution data from multiple sensors simultaneously.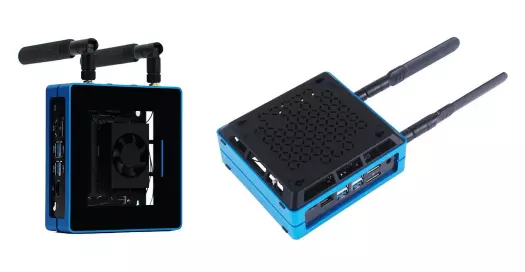 Features and Specifications of the Jetson SUB mini PC include:
NVIDIA Jetson Xavier NX module with:

6-core NVIDIA Carmel ARMv8.2 64-bit processor with 6 MB L2 + 4 MB L3 cache
NVIDIA Volta architecture with 384 NVIDIA CUDA cores and 48 Tensor cores
2x NVDLA Engines, 7-Way VLIW Vision Processor
Multiple 4Kp60 encode, multiple 8Kp30/4Kp30 decode
8 GB 128-bit LPDDR4x 51.2GB/s
10 W | 15 W | 20 W
Up to 14 TOPS @ 10 W, Up to 21 TOPS @ 20W

1x MicroSD slot
M.2 Key M socket fitted with a 128GB NVMe SSD
HDMI and DisplayPort
2x MIPI CSI-2 D-PHY lanes compatible with Raspberry Pi HQ camera and RPi V2 camera
Gigabit Ethernet
WiFi & Bluetooth via M.2 Key-E card (included)
4x USB 3.1 ports
USB 2.0 Micro-B
Header with GPIOs, I2C, I2S, SPI, UART
Power supply: 9 to 19V DC via power barrel jack
Dimensions: 130 mm x 120 mm x 50 mm
The mini PC kit comes with everything needed in terms of hardware and software already installed and set up. It is available for order at $799. Shipping already started on the 5th November this year. You will get it with an acrylic cover, an aluminum frame and two external antennas.
Other useful details on the Jetson SUB Mini PC Kit may be found on Seeed's Jetson SUB and the A206 carrier board product pages.
Join 97,426 other subscribers

Archives