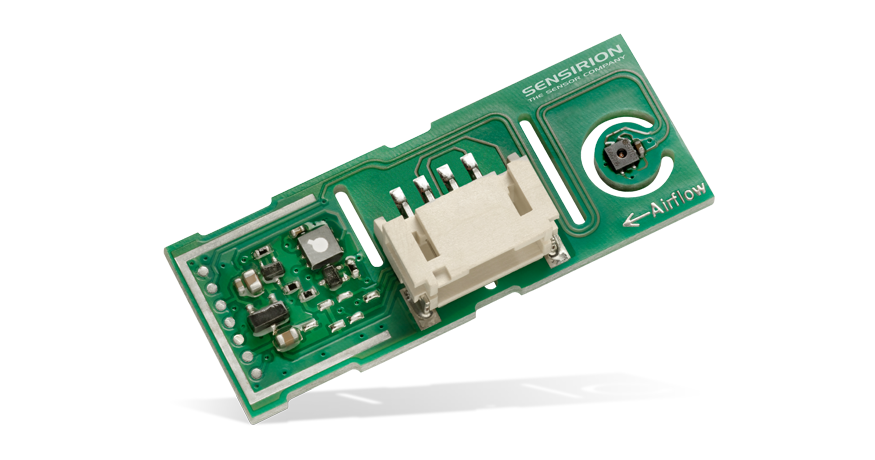 Sensirion SVM30 Multi-Pixel Gas Sensor Module
Sensirion SVM30 Multi-Gas, Humidity, and Temperature Sensor Combo Module is ideal for measuring indoor air quality in devices such as air purifiers, air conditioners, and other air treatment products. The SVM30 combo module contains an SGP30 gas sensor as well as an SHTC1 humidity and temperature sensor. The SGP30 multi-pixel gas sensor combines multiple metal-oxide sensing elements on one chip. This means a total VOC signal (tVOC) and a CO2 equivalent signal (CO2eq) can be measured through that one sensor chip. Sensirion SVM30 provides a solution to design challenges like thermal decoupling of the sensors and compensation of humidity cross-sensitivity.
Block Diagram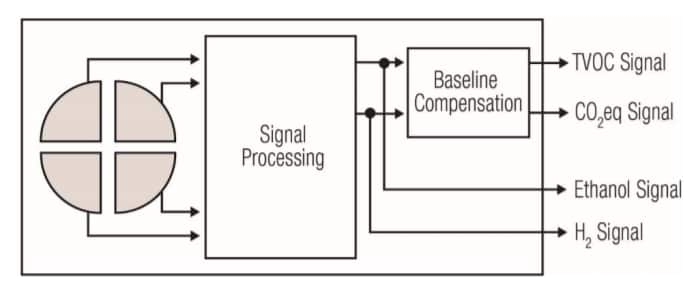 The gas and RH/T sensor components on the SVM30 are designed with Sensirion's CMOSens® Technology. This technology offers a complete sensor system on a single chip, including the sensing elements, analog and digital signal processing, analog-to-digital converter (ADC), calibration and data memory, and a digital communication interface supporting I2C standard mode. The sensing element also offers robustness against contamination by siloxanes present in real-world applications, enabling long-term stability and low drift.
Features
Measures indoor air quality parameters tVOC, CO2eq, relative humidity, and temperature
Fully factory calibrated and tested
Digital I2C interface
Automatic baseline compensation and humidity compensation of MOX gas sensor
Long-term stability and reliability
Specifications
4.5V to 5.5V supply voltage
49mA Avg. current
Package: 39mm x 15mm x 6.5mm PCB
1s sampling rate
-20°C to +85°C operating temperature range
±1°C Typ. temperature accuracy
0% to 100% RH humidity measurement range
±5% RH humidity accuracy
Output range: TVOC – 0 to 60,000ppb; CO2eq – 0 to 60,000ppm
Join 97,426 other subscribers

Archives