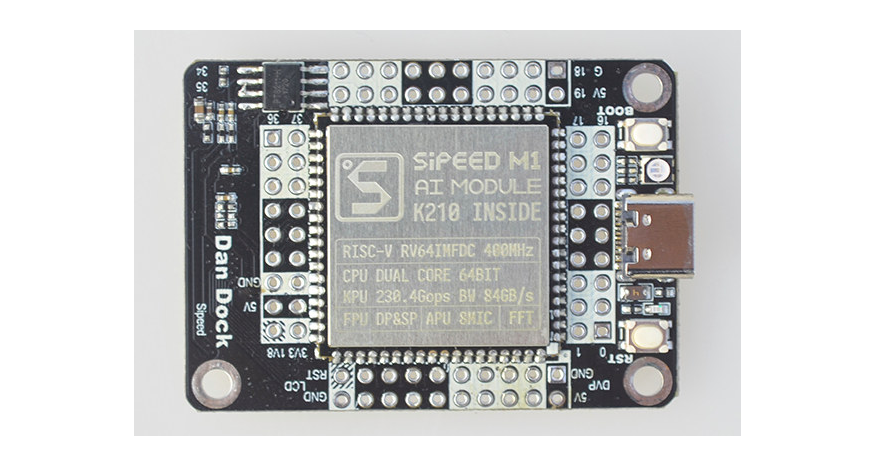 Sipeed M1 – an AI Embedded Platform for Edge Computing
Artificial Intelligence has been the talks of most markets and development in the last few years. It is widely believed that the products and solutions of tomorrow will have one form of artificial intelligence built into them. Companies and Organisation are spending millions of dollars in R&D in the areas of AI in health, AI in transportation, AI in Finance and several others. What about the everyday makers? For us that don't yet have access to the millions of dollars, how can we start innovating with AI especially AI in the Edge? Development platform like the Lichee Dan is making this possible.
Lichee Dan combines two beautiful worlds together: Open source and Artificial Intelligence into one single platform. Lichee Dan which is also officially named the Sipeed M1 series is an excellent open source AI development kit made by the team behind the LicheePi boards. They aim to promote AI-related development and education.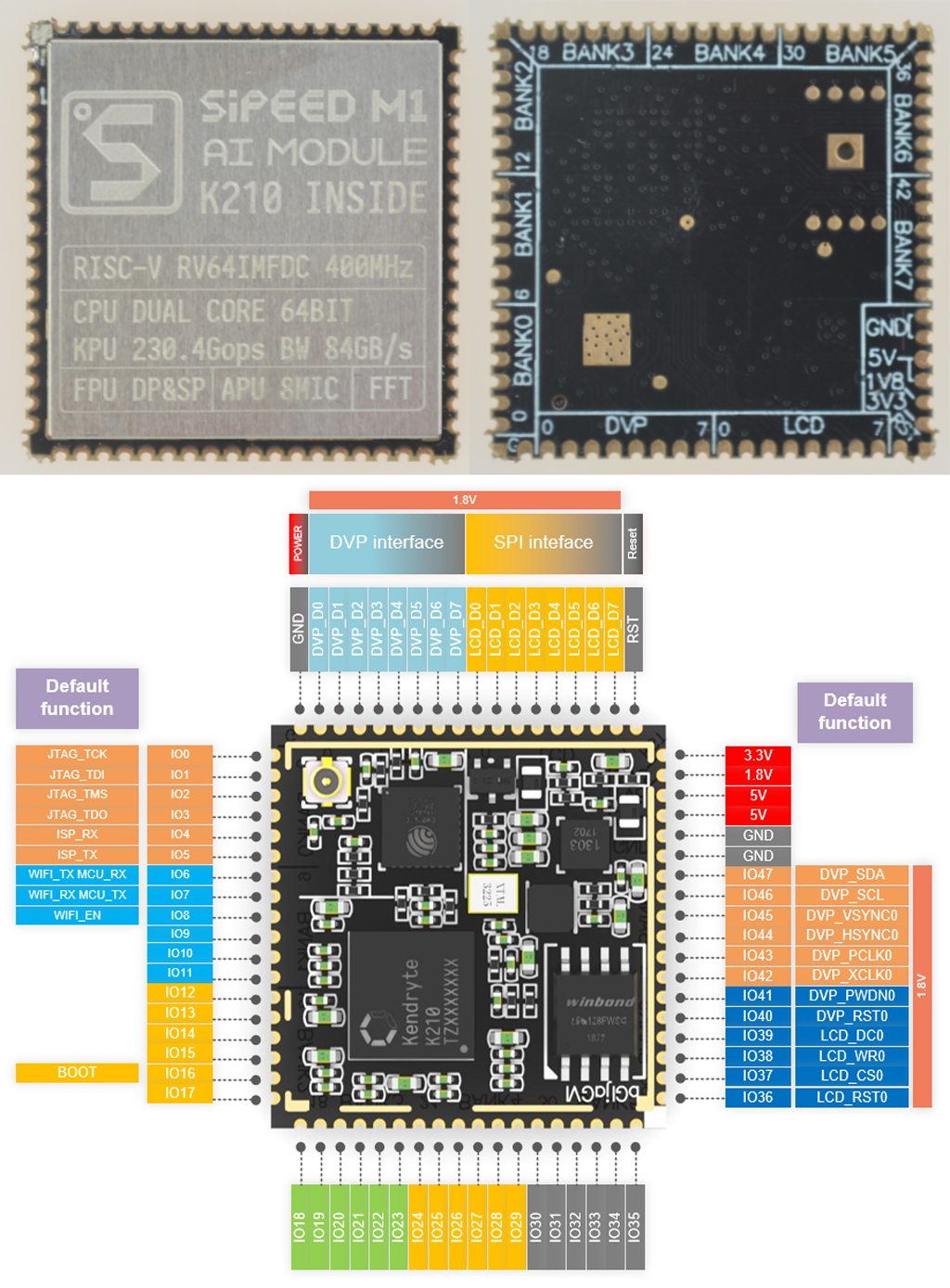 Unlike the conventional C or C++ seen in most hardware boards, the Sipeed M1 integrates Micropython to make development pretty smooth and straightforward. At the heart of the Sipeed M1 platform is the AI chip K210 by Kendryte, a dual-core RISC-V with an FPU. It serves as the core unit and dual-core processing with independent FPU, 64-bit CPU and 8M in-built SRAM. With a 400Mhz adjustable nominal frequency it supports multiplication, division and square root operation.
Below are the Sipeed M1 module specs:

SoC – Kendryte K210 dual core 64-bit RISC-V processor @ 400 MHz with KPU CNN hardware accelerator, APU audio hardware accelerator, 6 MB general purpose SRAM, 2MB AI SRAM memory, and AXI ROM to load user program from SPI flash
Package – 72-pin (25.4 x 25.4mm)
The Lichee Dan/ Sipeed M1 has the following features:
Neural Network Processor (KPU)
Audio processor (APU)
Fast Fourier Transform Accelerator (FFT Accelerator)
Advanced Encryption Accelerator (AES Accelerator)
Secure Hash Algorithm Accelerator (SHA256 Accelerator)
The 72pin board might be pretty difficult to use on its own, but thanks to the Sipeed MAIX development board called the Dan Dock, you can have access to all the functionality and some extras as well. In the AI processing, AI Chip (K210) can perform operations such as convolution, batch normalization, activation, and pooling. At the same time, the pre-processing of voice direction scanning and voice data output can also be performed. It offers [email protected], 400MHz, and when you overclock to 800MHz, it offers 0.5TOPS. This means you can do object recognition with a rate of 60fps@VGA resolution.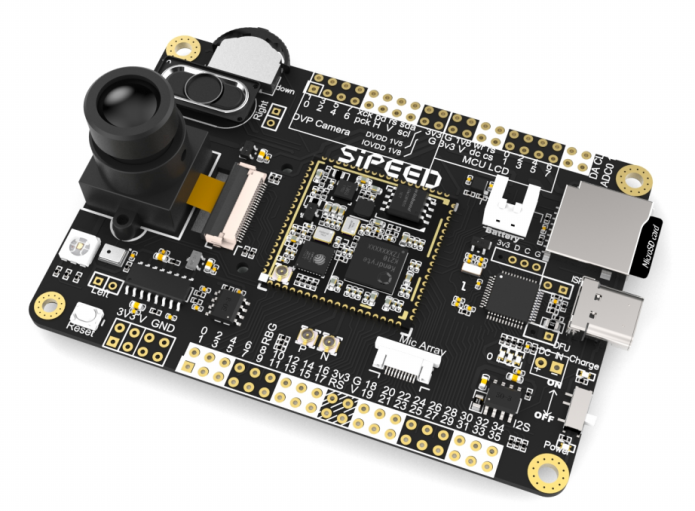 The module is pretty powerful, and the video below shows an illustration of the device used for real-time face detection. One of the best thing about the module is not only the low cost and the small size but also the power consumption.
The main features of the development board include:
Storage – micro SD slot
Display I/F – An FPC24P socket for 8-bit MCU LCD
Camera I/F- An FPC24P socket for DVP camera
Audio – Power amplifier IC for use with speakers, built-in microphone
USB – USB Type-C interface
Connectivity – Optional WiFi
I/Os

On-board high-speed DAC
Access to all 72-pin full pin lead-out, freely mappable
The development board Dan Dock is currently being crowdfunded on IndieGoGo with different price offers ranging from $5 to about $15 for each unit. The Sipeed MI module is also available for purchase on Taobao (in Chinese) and yoycart for about $12.45. More information about the product is available on the campaign page and the module documentation.
Join 97,426 other subscribers

Archives