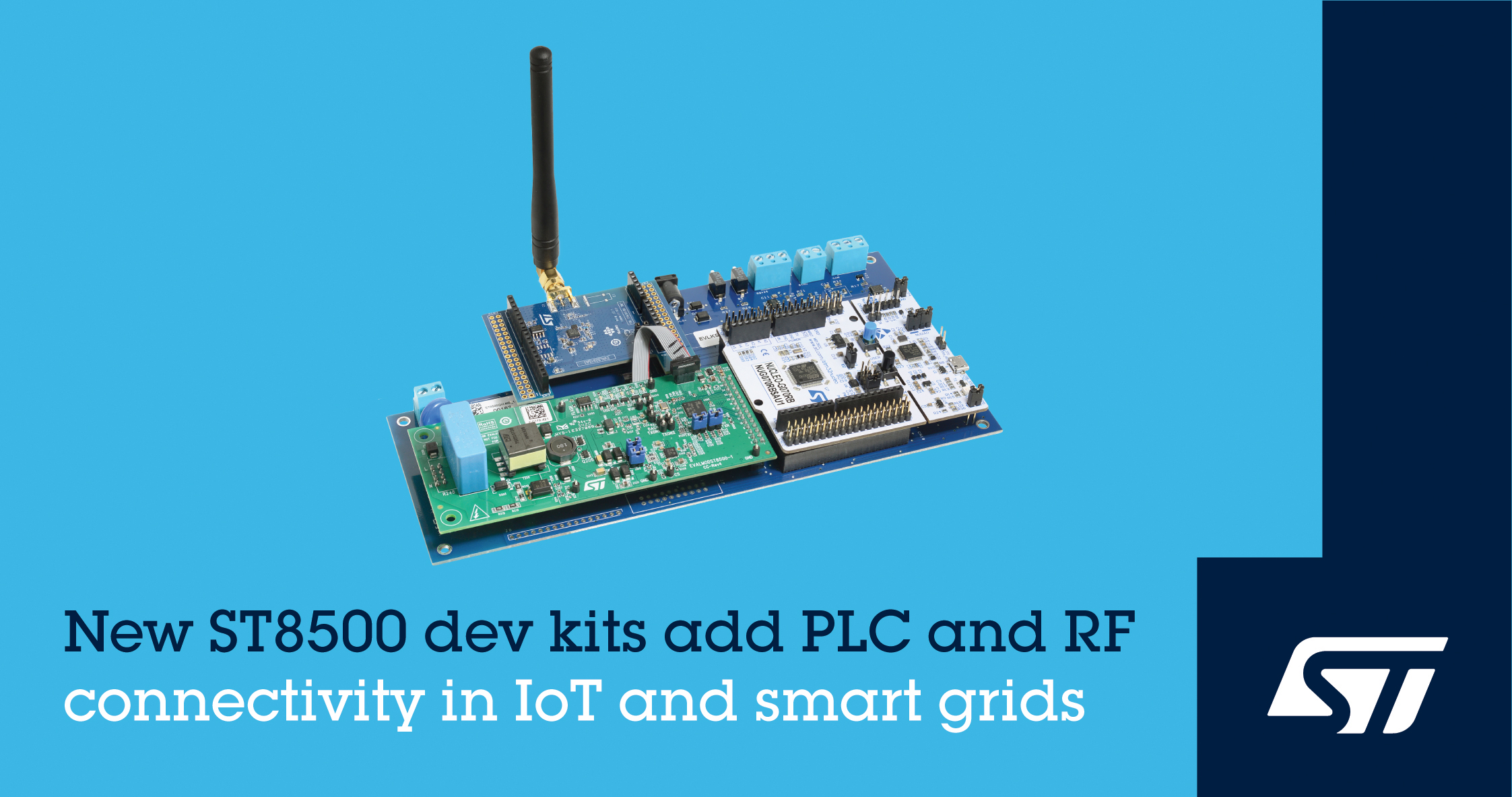 STMicroelectronics Evaluation Boards to Boost the G3-PLC Hybrid Connectivity into Smart Devices
A couple of weeks back STMicroelectronics announced its new addition to the development ecosystem for its ST8500 programmable power-line communication (PLC) modem chipset – STMicroelectronics Evaluation Boards. For those new to the connectivity of smart-grid and IoT devices, G3-PLC Hybrid is a:
"standard that offers extended capabilities for smart grid and IoT applications in one seamlessly managed network over both wired and wireless media".
ST8500 is a high-performance, programmable power-line communication (PLC) modem system-on-chip that has the capability to run any PLC protocol in the frequency band up to 500 kHz. This system-on-chip is integrated with the ARM 32-bit Cortex-M4F core clocked up at 200 MHz maximum frequency.
G3-PLC hybrid is different in terms of how each device in the mesh network can use PLC as well as RF for communication. This allows several systems with ST8500 system-on-chip to "select the powerline or wireless channel autonomously and change dynamically to ensure the most reliable connection".
ST's hybrid protocol stack is based on G3-PLC, IEEE 802.15.4, 6LowPAN and IPv6 open standards. By embedding support for RF Mesh in the physical (PHY) and data-link layers, the ST8500 combines the strengths of powerline and wireless mesh networks for communication between smart nodes and data collectors.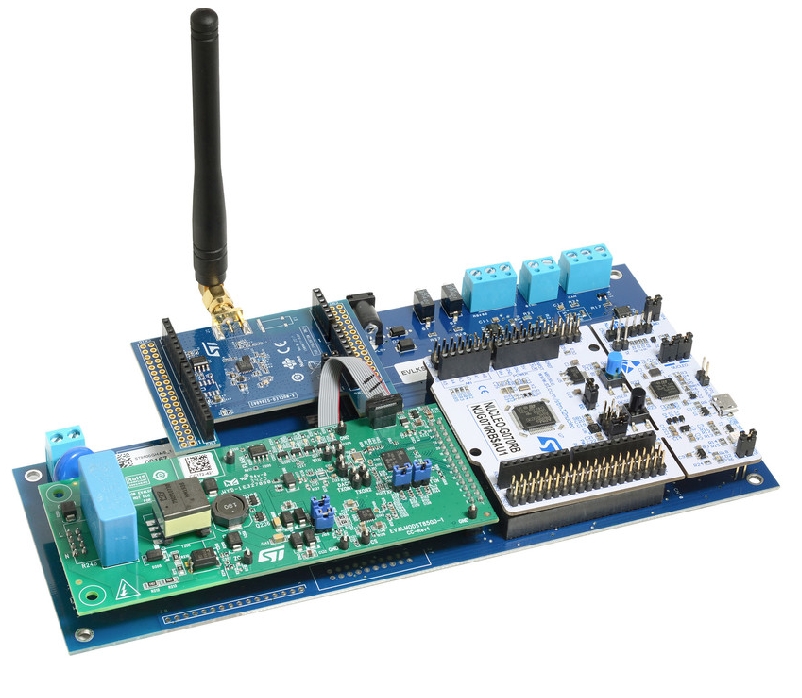 The release includes the launch of two evaluation boards that operate at RF frequency of 868MHz and 915MHz. The EVLKST8500GH868 kit is designed as per the 868MHz RF band, while the EVLKST8500GH915 kit works in the 915MHz band. When comparing both of the boards, they have the same technical specifications except for the expansion board for the RF transceiver.
For the smart connectivity application, both the evaluation boards are provided with the ST8500GH-MB baseboard that offers RS485 and CAN bus connectivity. Apart from this, at the heart of the board is a PLC module based on ST8500 and STLD1.
According to the press release, both the STMicroelectronics evaluation boards are now available at ST and the distributors, priced at $250.
Note: All the images were taken from the STMicroelectronics website.
Join 97,426 other subscribers

Archives