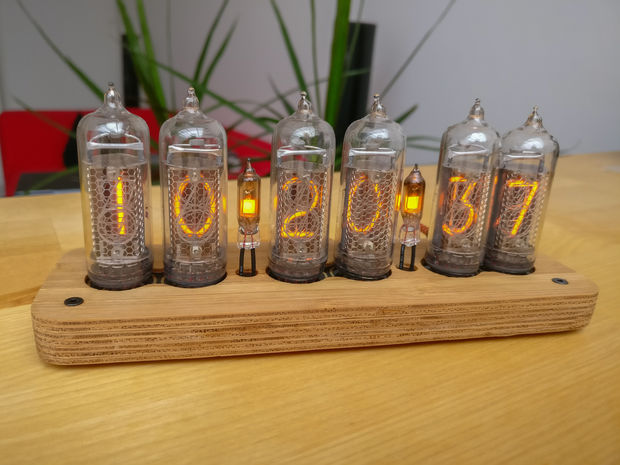 Slimline SMD Bamboo IN-14 Nixie Clock
wouterdevinck @ instructables.com writes:

There are a lot of nixie clocks out there and a lot of them are based on the IN-14 tubes. I wanted to design my own for the sake of designing my own, but also had some specific requirements: Make it as small and thin as possible. A lot of the clocks out there have very bulky bases. CNC a nice case out of bamboo. Because I like bamboo and wanted to get some use out of my little desktop CNC machine. No RGB leds under the tubes. I hate those. Single spin of the PCB, no prototypes. I wanted this to be a relatively quick project. This meant using a microcontroller and RTC I have used before, heavily borrowing from proven designs and using a pre-made power supply to limit the risk of having to iterate the board.
Slimline SMD Bamboo IN-14 Nixie Clock – [Link]
Join 97,426 other subscribers

Archives