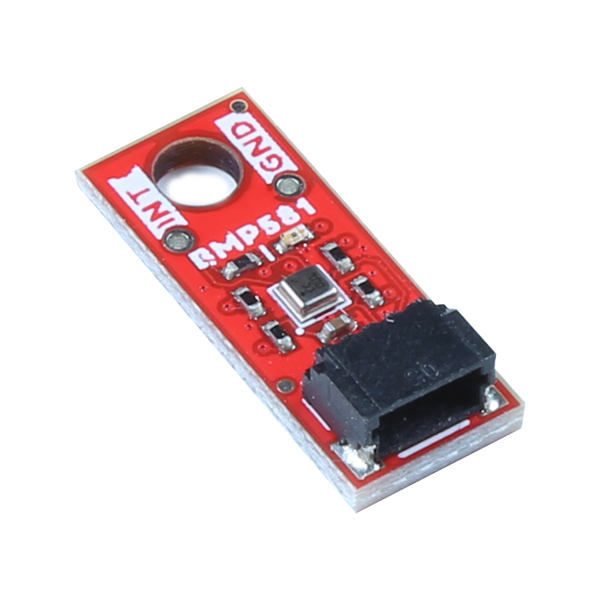 SparkFun Launches Qwiic Micro With Four Sensor Boards
SparkFun has just launched a new family of four boards: the Qwiic Micro, which offers popular breakouts in a really small footprint.
"Qwiic Micro is our smallest I2C-supported board form-factor yet!" says the company. "At only 0.75in. by 0.30in. (or 24.65mm by 7.62mm for metric friends), Qwiic Micro is perfect for projects and applications that have space or weight concerns."
The new Qwiic micro family is smaller than the normal Qwiic board by more than a third, one may want to think that the company probably wants to get rid of their Standard Qwiic Board size of 1 x 1 inch but they have insisted that they have no plans for such as the new Qwiic Micro board family is just a new board size offering.
The new board family is said to be perfect for portable and other size-or-weight projects since they are way smaller than their full-scale predecessors. Though the boards did not come with the second Qwiic connector and the unpopulated 2.54mm pin headers as is in their full-size equivalents, they were duly compensated for by the presence of unpopulated ground and interrupt pins.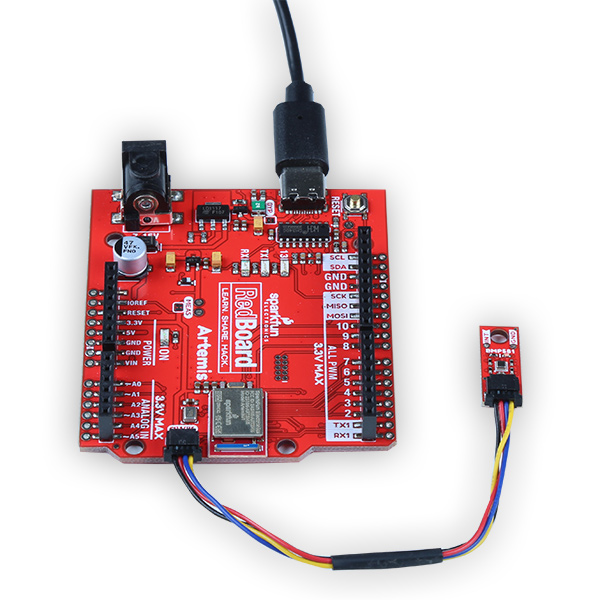 Qwiic Micro launches with four sensor boards: the first is with the BMP581 absolute Pressure Sensor from Bosch Sensortec, the second with the BMP384 pressure sensor from Bosch Sensortec also, the third with STMicroelectronics' ISM330DHCX Six Degrees of Freedom IMU while the fourth with a triple-axis MMC5983MA magnetometer by MEMSIC. These breakouts are extremely small, you can install them in projects with exceptionally tight spaces. The Qwiic Micro Sensors communicate over I2C, so you don't need any soldering to connect them to the rest of your project.
The Micro-sized SparkFun Qwiic BMP581 Absolute Pressure Sensor board – The BMP581 claims an exceptional resolution and accuracy of 1/64Pa. It uses on-chip linearization and temperature compensation to provide true absolute data for pressure and temperature. It also has a wide pressure sensing range of 30 to125 kPa as well as output data rates up to 622Hz. The minimum current consumption in all operating modes is just 1.5µA (typical) while the peak current consumption by the sensor is 260µA.
The SparkFun Qwiic BMP384 Pressure Sensor board – The BMP384 is a low-cost sensor with a high resolution of up to 21-bit. It consumes approximately 2µA when it is idle and ~700µA at peak during measurements. The sensor is not water-proof but it is a great option for monitoring pressure in humid environments as it provides extra resistance to liquid. The sensor also gives a very good accuracy in wide pressure and temperature ranges (300hPa to 1250hPa, -40 to +85°C).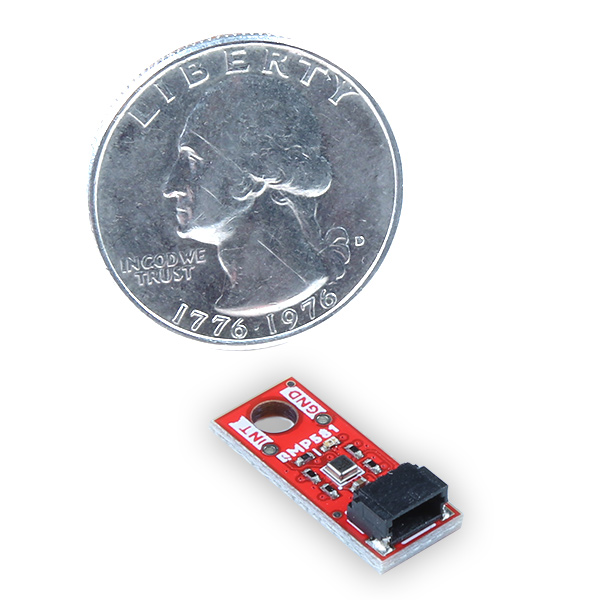 The SparkFun Qwiic Micro ISM330DHCX Six Degrees of Freedom IMU – STMicroelectronics' ISM330DHCX is a high-performance 3D digital accelerometer and 3D digital gyroscope tailored for smart applications. It has a full-scale acceleration range of ±2/±4/±8/±16 g and supports multiple modes that allow for peripheral only, secondary I2C, and auxiliary three or four-wire serial interface. It also has a wide angular rate range of ±125/±250/±500/±1000/±2000/±4000 dps that enables its usage in a broad range of applications as well as an unmatched set of embedded features (Machine Learning Core, programmable FSM, FIFO, sensor hub, event decoding and interrupts).
The board is perfect for applications such as optical image, lens stabilization, robotics, and industrial automation, navigation systems, and vibration monitoring and compensation.
The SparkFun Qwiic Micro MMC5983MA Magnetometer – The highly sensitive MMC5983MA Magnetometer can sense down to 0.4 mG, with a heading accuracy of ±0.5°. It is said to be ideal for electronic compass applications; has output rates of 1000Hz, ±8G FSR, and 18-bit resolution.
All four boards are very much available and sell for affordable prices. The BMP581 goes for $20.95, the BMP384 for $16.95, the ISM330DHCX for $25.95, and the MMC5983MA for $15.95.
Join 97,426 other subscribers

Archives